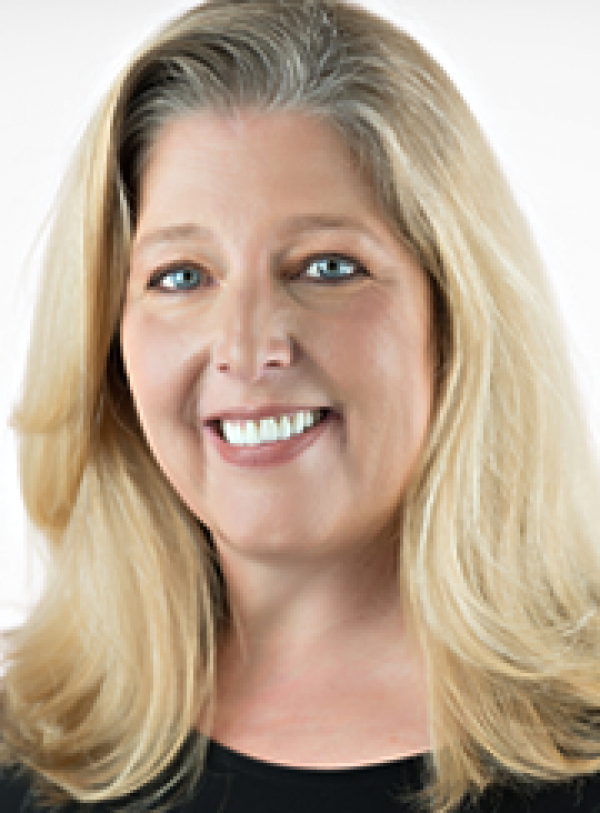 Mary Anne Carter
Chairman | Chairman
Bio
Mary Anne Carter was confirmed as the 12th chairman of the National Endowment for the Arts on August 1, 2019, receiving unanimous consent from the United States Senate. Carter served as acting chairman of the Arts Endowment beginning on June 5, 2018 and following 18 months as the agency's senior deputy chairman.
Since arriving at the agency, Carter has pushed to make the National Endowment for the Arts more accessible to the American people, directing an expansion of Creative Forces (an arts therapy program for U.S. service members and veterans recovering from post-traumatic stress, traumatic brain injury, and other psychological health conditions) and bolstering many of its national initiatives, including Shakespeare in American Communities, NEA Big Read, Poetry Out Loud, and the Jazz Masters and National Heritage Fellowships.
To further expand the reach of the Arts Endowment, Carter has held the past several public meetings of the National Council on the Arts at locations outside the agency's offices. These include a June 2018 meeting in Charleston, West Virginia—the first such meeting outside of Washington, DC in 27 years—and in June 2019, in Detroit, Michigan.
Carter brings a unique perspective to the Arts Endowment. Prior to her appointment, she was engaged in public policy analysis, issue tracking, and corporate and campaign communications through her work as a public affairs consultant. During her time at the Arts Endowment, she has demonstrated that lessons learned in her prior professional life are effective tools in directing the work of an agency dependent upon the support and confidence of Congress.
Her knowledge and genuine love for the arts are rooted at the most personal of levels—through the learning differences initially observed in her daughter at age seven. This challenge led Carter to schools that employ the arts as a teaching method in every class, making the learning process both productive and enjoyable for her daughter. Carter understands the power of the arts, as she witnesses that power every day.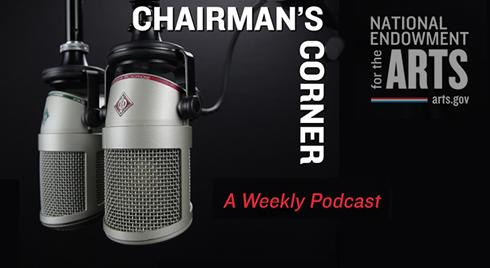 ---
Statement from Mary Anne Carter, Chairman of the National Endowment for the Arts on the Passage of the Coronavirus Aid, Relief, and Economic Security (CARES) Act (3/27/2020)
Message from Chairman Carter on COVID-19 (March 17, 2020)
---
The Importance of the National Endowment for the Arts (National Council on the Arts, March 28, 2019)
I began working at the National Endowment for the Arts in January 2017.
One of the first things I did was begin to absorb the history and the milestones of the agency.
Imagine my surprise in discovering that our budget in 2017 was almost the exact same as it was 40 years earlier.
A 40-year-old budget, no adjustment for inflation, and a hundred million more people in the country.
With an unchanged budget and an ever expanding population, the National Endowment for the Arts has created remarkably effective programs that blanket the nation.
Reaching citizens not only in all 50 states but in all 435 congressional districts.
With slight increases from Congress the past two years our current budget is $155 million.
I have discovered since my time here that far too few people across the country, and including many within government, have no idea what we do.
I'd like to take the opportunity today to discuss who we are, what we do, and clear up some outdated myths.
First and foremost, we are a grant-making agency. More than 80% of the Arts Endowment funding is distributed as grants and awards across the nation.
We focus a lot on the national or the nation in our name making sure we award grants to every corner of the country and as I stated earlier, in every one of the 435 congressional districts.
A recent examination of our direct grants shows that the majority go to small and medium-sized organizations which tend to support projects that benefit audiences that otherwise might not have access to arts programming. One-third of our direct grants go to small size organization, those with budgets of less than $0,000, another third goes to medium sized organizations, and the last third go to larger organizations.
A significant percentage of grants go to those who have few, if any opportunities to participate in the arts. Forty percent of NEA supported activities take place in high poverty neighborhoods. Thirty-six percent of our grants go to organizations that reach underserved populations such as veterans, people with disabilities, and people in institutions.
I often hear, Oh your agency funds elitists. Mm-hmm, let me give you an example of some of those so called elitists that we fund. Family Theater, based in Denver, Colorado, Family Theater was founded 30 years ago and exclusively features performers with all natures of disability: cognitive, emotional, intellectual, physical.
Most recently the National Endowment for the Arts supported a production of Into the Woods featuring a cast of actors with disabilities. The performance run included a sensory friendly performance for audiences with autism or sensory integration disorders.
The Paper Mill Playhouse, located in Millburn, New Jersey, Paper Mill Playhouse is dedicated to not only advancing the art form of musical theater but also provides access for all. Most recently, they received Arts Endowment support for a series of theater programs that serve the needs of children with autism and other social and cognitive disabilities.
Time Slips, based in Milwaukee, Wisconsin, engages older adults with cognitive impairment and memory loss through creative storytelling. Most recently, they received support from the National Endowment for the Arts for performances of new works created during artist residencies in rural nursing homes throughout Kentucky.
Never once in my life have I ever heard any one in those categories that I just mentioned be considered elitists.
And through the years, the agency has brought into its reach, we are the Arts Endowment for a new generation, while still supporting what one would think of as an arts grantee, we have also branched out into new exciting aspects of arts culture. No program embodies this more than Creative Forces, our military healing arts network which we discussed earlier today and which we saw live in action yesterday.
Creative Forces is a partnership of the National Endowment for the Arts, the Departments of Defense and Veterans Affairs and the state and local art agencies that serve the special needs of military patients and veterans with traumatic brain injury and psychological health conditions as well as families and caregivers.
The program places creative arts therapies at the core of patient-centered care at 11 clinical sites throughout the country plus a tele-health program that increases access to community arts activities to promote health, wellness and quality of life for military service members, veterans or families and caregivers. Outstanding administrative support for Creative Forces is provided by Americans for the Arts. We are in the process of expanding this critical healing arts work to other treatment populations like pediatric oncology patients and those effected by opioid addiction. In fact, we recently participated in a meeting with the First Lady on her Be Best campaign in dealing with the opioid crisis.
And we have expanded the incredibly successful Shakespeare in American Communities program to include opportunities for theater companies to partner with the juvenile justice system to engage youth within that population with the works of Shakespeare. Evidence has shown that these programs provide positive rehabilitative outcomes and prevention for youth involved in the juvenile justice system. These programs have also been shown to help reduce recidivism rates.
Economic impact, for over five years the National Endowment for the Arts has been partnering with the Bureau of Economic Analysis at the Department of Commerce to measure the size and impact of arts and culture on the U.S. economy. The most recent numbers revealed arts and culture is 4.3% of GDP or $804.2 billion. That's greater than the value added to the GDP from construction, or agriculture or transportation and warehousing combined.
Investing in the National Endowment for the Arts continues to yield one of the greatest rates of return for the American taxpayer. Arts Endowment grants produce a significant return on investment of federal dollars with one dollar of our direct funding leveraging up to nine dollars in private and other public funds. The end result, over $500 million in matching support on top of our initial investment. And at a time had when our nation faces growing trade imbalances, arts and cultural production stand out, actually providing a trade surplus $25 billion.
This should come as no surprise.
American art and culture has long been one of our country's most valuable assets from pioneering musicals like Oklahoma and Carousel to the jazz standards of Count Basi eto early rockers like Buddy Holly, Chuck Berry and Elvis Presley, American art carved out a unique place in the cultural fabric of the world.
And the Arts Endowment, the National Endowment for the Arts is the primary federal agency committed to celebrating America's creativity and cultural heritage.
Just as American culture gave birth to the musical a century ago, National Endowment for the Arts provided early workshop to the ground breaking Hamilton, preserving and promoting new works of one of America's unique art contributions to the world, musical theater.
Another example of honoring our heritage, the National Endowment for the Arts funded a site study and assisted the design competition for the Vietnam Veteran's Memorial which has provided visitors a place to grieve and reflect.
I want to highlight something of an untold success story at the National Endowment for the Arts: that is, the National Endowment for the Arts is one of the best examples of conservative government. That may seem odd, it sure sounds odd, as a few conservatives have challenged the Endowment in past. But the reforms the conservatives spearheaded in the mid-1990s ushered in an era of unrivaled good governance at the agency.
Never a federal behemoth the trimmed down National Endowment for the Arts has found immense success in its ability to be small, nimble and flexible. This has allowed the agency to be responsive to changing needs, adaptable to matching up with suitable partners, and mission- focused as an agency which devotes 80% of its resources to grants and awards.
The small nature of the agency has also reaped benefits by allowing the agency to be accountable, transparent, and an excellent steward of taxpayer dollars. To that point, the National Endowment for the Arts has had 16 consecutive clean financial statement audits.
Another reform implemented in the mid-1990s, project-based funding. The agency does not fund individual artists, we fund projects at nonprofits. This has aided in the agency's quest for transparency.
Project-based funding has also produced another benefit: it has kept the agency laser-focused on its mission year in and year out. It affords staff, panelists, and Council members the ability to hone in on a project, assess its excellence and merit, and make funding decisions based on specific descriptions. This allows the agency to focus itself limited resources on areas that have the most impact and benefit to a grantee's community and in turn get the most bang for the buck for the American taxpayer.
By law, 40% of the Arts Endowment grant making budget is awarded to state art agencies and regional art organizations, thus allowing federal dollars for each millions of people in American communities. We always designate that proportion of every state and regional partnership grant be allocated to underserved communities.
In other words much of the funding decisions are being made at the state and local level. The remaining grant funds left at the federal level are not made by so-called government bureaucrats. Every year we convene approximately 100 panels each made up of six American citizens from all regions of the country, all art disciplines, and inclusive of all ethnicities who make funding recommendations to the agency. We strive to be truly representative of this great nation.
The National Endowment for the Arts also is one of the most aggressive federal agencies in seeking out and implementing public-private partnerships.
Some of the agency's largest and most successful programs stem from these public private partnerships. They include the Mayors' Institute on City Design, partnership of the National Endowment for the Arts and the U.S. Conference of Mayors which convenes mayors and design experts to solve the most critical planning and design challenges facing their cities.
The eminently popular Blue Star Museums, now celebrating its tenth summer, a program that partners us with Blue Star Families and the Department of Defense, more than 2000 museums in all 50 states which offer free admission to active duty military personnel and their families during the summer.
And Poetry Out Loud, a partnership with the Poetry Foundation and state art agencies that encourages high school students to recite and perform great poems, empowering them to develop self-confidence and preparing them for adulthood.
Small and flexible, 80% of funding goes to actual grants and awards, transparent, 16 consecutive clean audits, state and local decision making, public-private partnerships, American citizen making funding recommendations, that sounds pretty conservative to me.
Being so mission-focused also affords the agency one of its greatest benefits and perhaps it's greatest benefit: an exceptional and dedicated staff. We have many folks working at the National Endowment for the Arts who are talented artists in their own right and practice and celebrate their gifts outside of the office. While some agencies have softball teams including many of the senate offices here in this building competing on the National Mall, I restarted a long dormant Endowment tradition of holding a staff talent showcase. Once a year, staff are free to display art, perform and celebrate each other. It is truly a remarkable and inspiring day.
While this is an excellent morale booster each year, this dedication to the mission by our staff has tangible business results as well. Surveys at the routinely put workplace satisfaction at over 80%, a truly excellent mark in government. And when people contact the National Endowment for the Arts, our staff exemplify excellent customer service. People are honestly shocked when they call the federal government our agency and get a real person on the other end of the phone.
Our staff holds webinars, conducts grant workshops, and provides technical assistance to any applicant that seeks it.
Perhaps the greatest asset in our good government repertory is our accessibility. Our staff is here for you and will be here for you, and through our work and the strong bipartisan support we share--or that Congress gives us actually, the National Endowment for the Arts will continue to support and preserve American creativity and culture.
Lastly, I want to address the public-private dollar debate. Despite our vast reach across the nation, there are some who argue private dollars can replace public dollars. It's a valid argument and one I completely understand and just happen to disagree with it.
The Arts Endowment was never meant to replace private arts patronage. Rather it was meant to help our arts and culture sector preserve, grow, thrive, be that beacon of exceptionalism to the rest of the world.
While the arts would continue to thrive in our biggest urban centers, access to the arts would evaporate in many other parts of the country if not for the National Endowment for the Arts.
For every county in America that has a high school, National Endowment for the Arts is there, either through our Poetry Out Loud competition or our Musical Theater Songwriting Challenge. The same cannot be said for private foundations. A review of the art giving of the top 1000, yes, 1000 private foundations shows that those private dollars don't reach 65% of American counties. In contrast, the National Endowment for the Arts is in 779 more counties than private foundations.
779 counties, 25% of America where the National Endowment for the Arts provides funding where the top 1000 private foundations do not.
A few examples: in Kentucky there are 59 counties that receive funding from us that have no private dollars out of 120 counties. In Alabama 40, in South Carolina ten, Alaska eight, and in my home state of Tennessee 21 counties with our funding but no funding from the top 1000 private foundations.
Access to arts funding should not depend on one's proximity to private philanthropy. This is what makes support of the National Endowment for the Arts indispensable.
Thank and you that concludes my remarks.
[applause ]
---
Fargo Workshop: Building Culture and Community Through the Creative Arts (October 1, 2019)
Mary Anne Carter Confirmed as National Endowment for the Arts Chairman (August 1, 2019)
Remarks at the Blue Star Museum Event at Pearl Harbor, Hawaii (June 28, 2019)
Back to the Future (ArtMatters newsletter, February 2019)
Celebrating Access to the Arts (ArtMatters newsletter, June 2018)