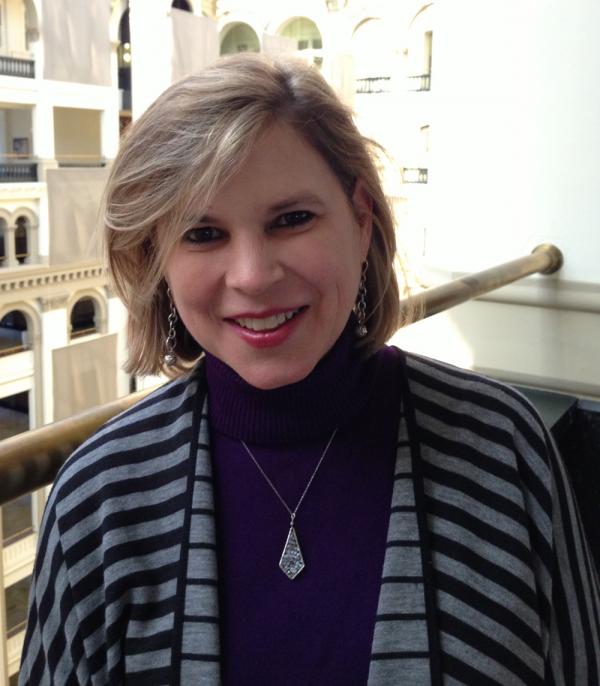 Wendy Clark was appointed director of Museums, Visual Arts, and Indemnity at the National Endowment for the Arts in July 2014, having served as acting director since November 2012.  In this position, she manages the NEA's grantmaking for museums and visual arts, and the program's special initiatives, such as the Blue Star Museums program.
Clark has more than 20 years of experience managing various federal grant programs and special initiatives at the NEA in Museums, Visual Arts, and Design. Most recently she has been the museum specialist, working primarily on Art Works grants and special initiatives and advising hundreds of museums annually seeking funding for exhibitions, conservation, commissions, care of collections, educational outreach, and reinstallation projects.  She has represented the agency annually at the American Alliance of Museums conference as both a presenter and exhibitor. Clark is a member of ArtTable, an organization dedicated to advancing women's leadership in the visual arts field.
Over the years at the NEA,  Clark has worked on various special initiatives and cooperative agreements including the American Masterpieces/Visual Arts Touring Program, the Rosa Parks Sculpture Competition for the Architect of the Capitol, and the Renna Scholarship Grants Program. She has delivered presentations and webinars about the work of the Arts Endowment over the years for the College Art Association, Americans for the Arts, and Heritage Preservation's Connecting to Collections. She has been a juror for the United States Mint's Artistic Infusion Program to improve coin design and for the United States Department of Justice's Poster Design Competition to bring attention to the plight of missing and exploited children. While in Design at the NEA, Clark administered the cooperative agreements for the Mayor's Institute on City Design and Your Town, managed both organizational and individual design project grants, as well as the Challenge Grant Program for design and construction of cultural facilities. Additionally, she served on a cultural facilities task force for the Americans for the Arts.
Prior to coming to the NEA, Clark held positions at the Illinois Arts Council in public affairs, visual arts, and design. There she worked on a traveling exhibition program initiative, and a cultural facilities planning and design grant program called Building by Design, which was awarded a Federal Design Achievement Award by the NEA's Presidential Design Awards jury. She was an NEA Fellow in arts administration, and was the chairman of the Design Review Committee for the Civic Association of Hollin Hills, a mid-century modern residential development designed by architect Charles Goodman and landscape architect Dan Kiley.
Clark has a bachelor's degree from the University of Michigan and studied Elizabethan history, art, and literature at New College, Oxford University. She is originally from Dayton, Ohio.