Literature inspires, enriches, educates, and entertains. It reminds us that there is beauty and joy in language,that others have insights worth paying attention to, that in our struggles we are not alone. By helping writers and translators create new work and connect with audiences through publishers and other literary organizations and programs, the National Endowment for the Arts celebrates literature as an essential reflection of our nation's rich diversity of voices.
Staff
Literature Director
Staff
Eleanor Billington

Mohamed Sheriff

Jessica Flynn

Kathryn Day

Lauren Miller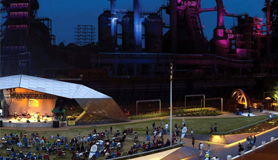 An online grant search is available to find information on NEA grants from 2000 to the present.
PARTNERSHIPS
NEA Big Read
Discover new books, start a conversation, apply for a grant to fund a reading program in your community.


Poetry Out Loud
Witness millions of high school students embrace and recite poetry, and compete in state and national championships.
Lifetime Honors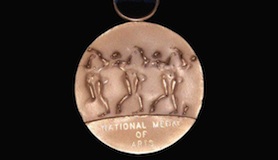 The National Medal of Arts is the highest award given to artists and arts patrons by the United States government and is awarded by the President of the United States.
Literature Fellowships represent the National Endowment for the Arts' most direct investment in American creativity. The goal of the fellowships program is to encourage the production of new work and allow writers the time and means to write.