Funding Opportunity for Organizations

Deadline: February 13, 2020
Earliest Start Date: January 1, 2021

Deadline: July 9, 2020
Earliest Start Date: June 1, 2021

Funding Opportunity for Organizations

Deadline: August 8, 2019
Notification: April 2020
Earliest Start Date: July 1, 2020
Across the United States, thousands of local arts agencies (LAAs) provide a wide range of programs and services to help support and enable arts and culture at the local level. LAAs are intermediaries, serving artists and arts organizations, local residents, visitors and other partners. All strive to enhance the quality of life in their communities by working to increase public access to the arts.
Staff
Director of State, Regional & Local Partnerships, and International Activities
Staff
Lara Holman Garritano

Grant Management Specialist (Locals/Challenge America), garritanol@arts.gov

Mary Sellers

Grants Management Specialist (Challenge America/Arts Engagement in American Communities), sellersm@arts.gov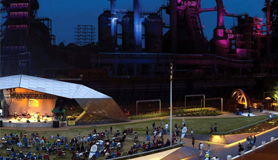 An online grant search is available to find information on NEA grants from 2000 to the present.
Lifetime Honors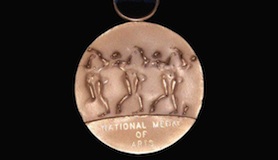 The National Medal of Arts is the highest award given to artists and arts patrons by the United States government and is awarded by the President of the United States.