Media arts, as defined by the National Endowment for the Arts, includes screen-based projects presented via film, television, radio, audio, video, the Internet, interactive and mobile technologies, video games, transmedia storytelling, and satellite as well as media-related printed books, catalogues, and journals.
Staff
Media Arts Director
Staff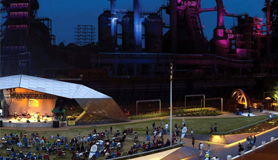 An online grant search is available to find information on NEA grants from 2000 to the present.
Lifetime Honors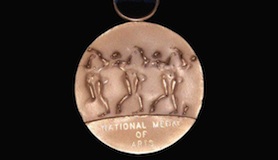 The National Medal of Arts is the highest award given to artists and arts patrons by the United States government and is awarded by the President of the United States.