The National Endowment for the Arts is committed to supporting museum activity that reflects exceptional aesthetic investigation and meaningful community engagement, specifically through the support of exhibitions, care of collections, conservation, commissions, public art works, community engagement, education activities, and other museum work.
Staff
Director of Museums, Visual Arts, and Indemnity
Staff
Toniqua Lindsay

Kathleen Dinsmore

Lauren Miller

Patricia Loiko

Laura Bramble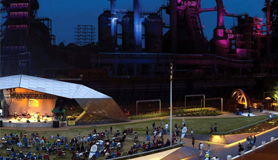 An online grant search is available to find information on NEA grants from 2000 to the present.
Lifetime Honors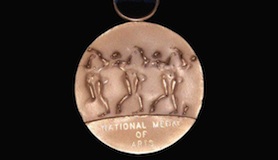 The National Medal of Arts is the highest award given to artists and arts patrons by the United States government and is awarded by the President of the United States.
Arts & Artifacts Indemnity Program
Provides indemnification against loss or damage for eligible art works, artifacts, and objects in domestic and international exhibitions.