In addition to traditional presenting programs, this area supports artistic works and events that present multiple disciplines, combine and/or integrate art forms, explore boundaries between art disciplines, fuse or transcend disciplines, and look to new forms of expression.
Staff
Artist Communities, Presenting & Multidisciplinary Works Director, International Activities Coordinator
Staff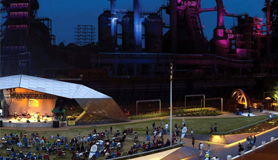 An online grant search is available to find information on NEA grants from 2000 to the present.
Lifetime Honors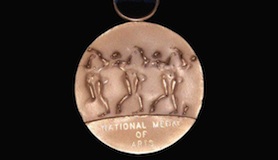 The National Medal of Arts is the highest award given to artists and arts patrons by the United States government and is awarded by the President of the United States.