The National Endowment for the Arts offers grants to the nonprofit theater and musical theater fields for the production or presentation of traditional or classical repertoire, new plays and musicals, development laboratories, showcases, artist residencies, work for young audiences, experimental work, community-based work, outdoor historical dramas, and puppetry.
Staff
Theater & Musical Theater Director
Staff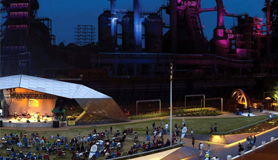 An online grant search is available to find information on NEA grants from 2000 to the present.
Lifetime Honors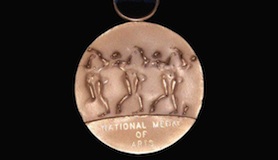 The National Medal of Arts is the highest award given to artists and arts patrons by the United States government and is awarded by the President of the United States.
SHAKESPEARE 400
Throughout 2016, theater companies and artists around the globe are celebrating the enduring relevance of Shakespeare and his works. Many NEA grantees are commemorating the 400th anniversary of Shakespeare's death with special programming, including performances, lectures, events, festivals, toasts, and all manner of rustic revelry. Click here for a list of events shared with us by grantees.