Art Works Podcast: Manil Suri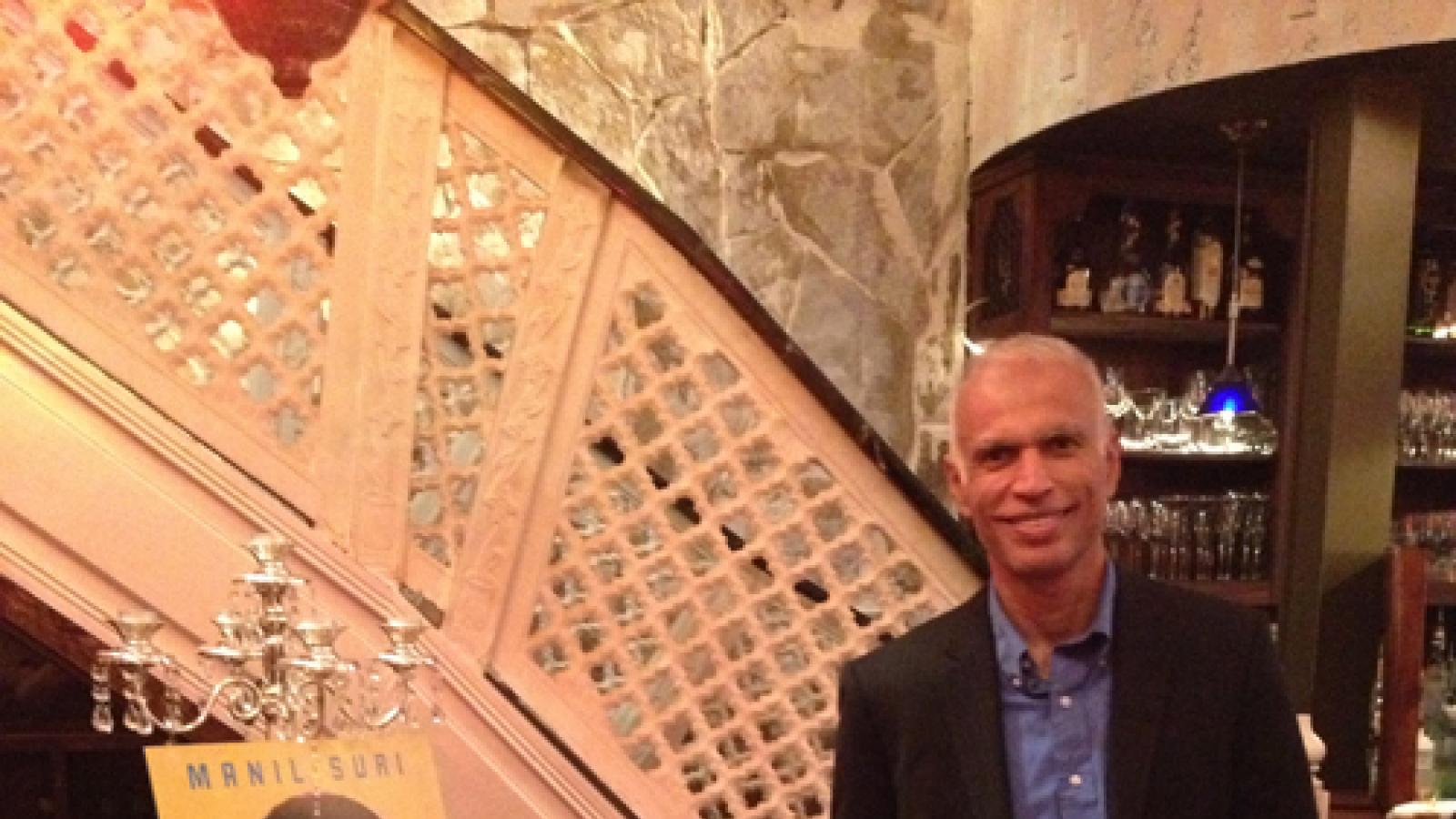 This week's podcast introduces you to the talented and multifacted Manil Suri, who manages to excel at two careers: he's both a professor of mathematics and a best-selling, critically acclaimed novelist. His trilogy, The Death of Vishnu, The Age of Shiva, and now, The City of Devi, is bound together by its use of Hindu gods as metaphor, and the central role played by the city of Mumbai, formerly known as Bombay. The City of Devi, the recently released third leg of the triangle, is a love story/sex comedy set in an apocalyptic future; it's a book as rich in Hindu myth and as it is in Bollywood lore. India and Pakistan are in a countdown to nuclear war, India is reeling from internal Muslim/Hindu violence, people are fleeing a battered Mumbai in hopes of finding safety in the countryside, and dirty bombs explode with regularity throughout the country. Loyal wife, Sarita, is looking for her husband Karun who has mysteriously vanished before the craziness began. She's joined in her wanderings by Jaz, who's a flamboyantly gay nominal Muslim. In this excerpt from the podcast, Suri discusses the reaction in India to the portrayal of Jaz's sexuality. [3:34]

After you listen to the excerpt, check out the video of Suri performing his Bollywood dance at the 2008 Brooklyn Book Festival.