NEA Chairman Jane Chu to Visit Illinois, July 30-31, 2015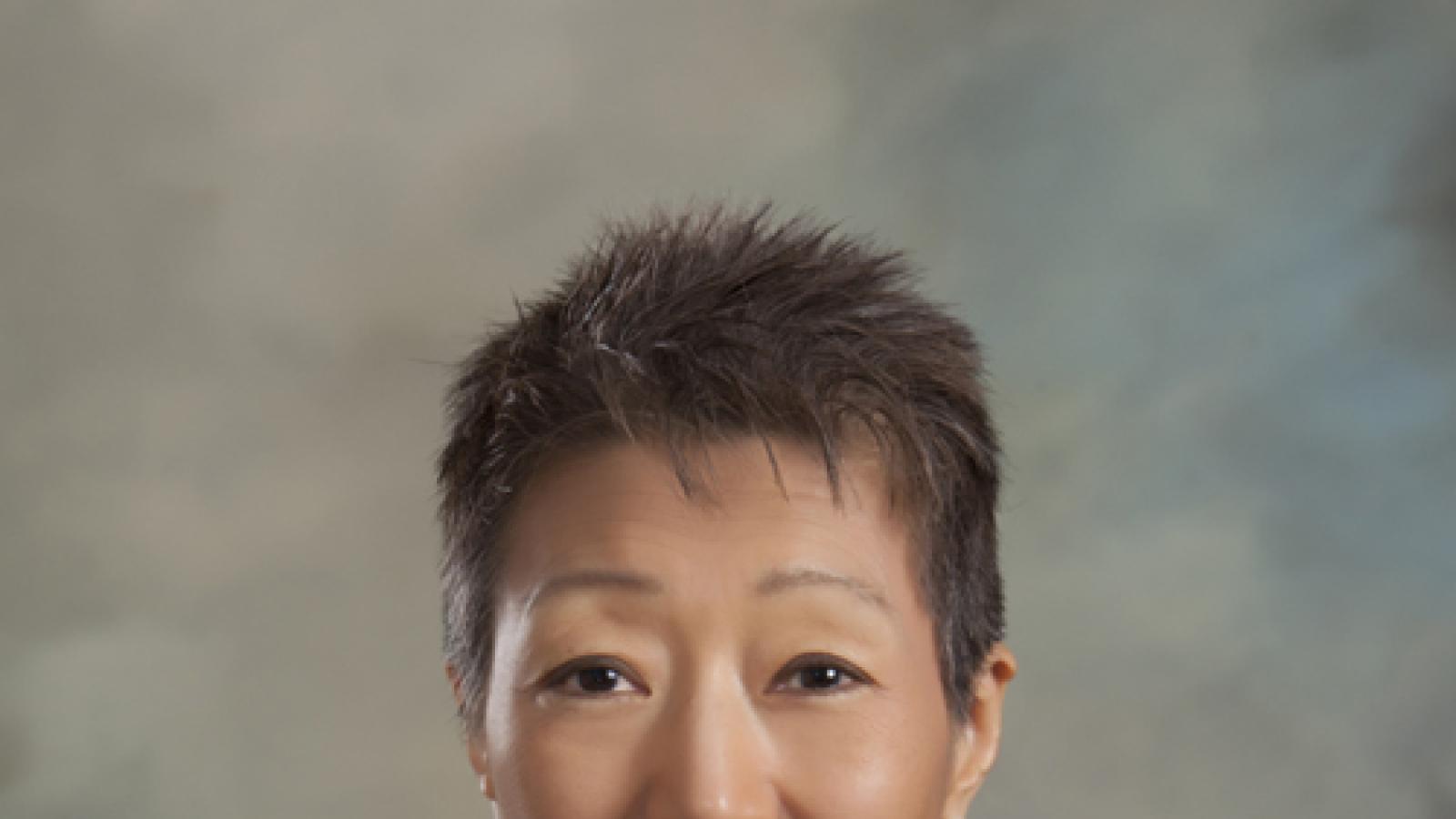 Washington, DC—NEA Chairman Jane Chu will visit Illinois on July 30-31, 2015. Her visit will include site visits in Skokie, River Forest, and Elmhurst, as well as remarks at the National Conference on Keyboard Pedagogy in Lombard. Follow @NEAJaneChu on Twitter for updates and photos on her trip to Illinois.
Chairman Chu will begin her visit in Skokie at Northlight Theatre on July 30. The NEA has supported the development and upcoming world premiere production of Charm by playwright Philip Dawkins. The work is inspired by the true story of Mama Gloria Allen, an African-American woman who teaches etiquette classes to Chicago's inner-city youth. Chairman Chu will learn more about the plans for this production, including their work with community and educational partners to expand the production's reach.
Next, Chairman Chu will visit Concordia University Chicago in River Forest to meet with Dr. Rekha S. Rajan, the lead researcher at the university studying the relationship between live performing arts attendance and changes in the stress levels and cognitive ability of older adults. The university received a grant from the NEA to support this project, which is being conducted in partnership with Rush University Medical Center using data from the Chicago Health and Aging Project, a longitudinal study of health concerns, especially risk factors for Alzheimer's disease, in African Americans and white Americans aged 65 years and older.
On the morning of July 31, Chairman Chu will provide remarks at the morning plenary for the National Conference on Keyboard Pedagogy in Lombard. Chairman Chu studied music growing up, eventually receiving bachelor's degrees in piano performance and music education from Ouachita Baptist University and master's degrees in music and piano pedagogy from Southern Methodist University. Following her remarks, she will take questions from the audience. Media who wish to attend this event should contact Ryan Greene at assocdir@francesclarkcenter.org and Maggie Zullinger at info@francesclarkcenter.org.
Lastly, Chairman Chu will tour Elmhurst Art Museum and learn more about their upcoming exhibit Lessons from Modernism: Environmental Design Considerations in 20th Century Architecture, 1925-1970 which is supported by the NEA. Elmhurst Art Museum is also participating in Blue Star Museums, a collaboration among the National Endowment for the Arts, Blue Star Families, the Department of Defense, and more than 2,000 museums across America to offer free admission to the nation's active-duty military personnel and their families, including National Guard and Reserve, from Memorial Day, May 25, 2015 through Labor Day, September 7, 2015.
The following events are open to media but media must RSVP to attend. Please contact Liz Auclair at auclaire@arts.gov or 202-682-5744.
Thursday, July 30, 2015
10:30–11:30am Site visit to Northlight Theatre
Location: 9501 Skokie Blvd., Skokie, IL 60077
Participants:      
Jane Chu, chairman, National Endowment for the Arts
Tim Evans, executive director, Northlight Theatre
BJ Jones, artistic director, Northlight Theatre
---
2:00–3:00pm  Presentation and discussion about Concordia University Chicago research
Location: Concordia University Chicago, Krentz Center, 7400 August Street, River Forest IL, 60305
Participants:      
Jane Chu, chairman, National Endowment for the Arts
Dr. Rekha S. Rajan, lead researcher
Tatiana Gant, executive director, Illinois Arts Council Agency
---
Friday, July 31, 2015
10:00–11:00am  Remarks at National Conference on Keyboard Pedagogy
Location: Westin Lombard Yorktown Center, 70 Yorktown Shopping Center, Lombard, IL 60148
Participants:      
Jane Chu, chairman, National Endowment for the Arts
Samuel S. Holland, executive director, The Frances Clark Center for Keyboard Pedagogy
---
12:00–1:00pm  Tour of Elmhurst Art Museum
Location: 150 S Cottage Hill Ave., Elmhurst, IL 60126
Participants:      
Jane Chu, chairman, National Endowment for the Arts
Jenny Gibbs, executive director, Elmhurst Art Museum
Karen Matusinec, president, Elmhurst Art Museum Board of Directors
Joann Callahan, vice president, Elmhurst Art Museum Board of Directors
Steven Morley, mayor, City of Elmhurst
Tatiana Gant, executive director, Illinois Arts Council Agency
# # #