National Endowment for the Arts Chairman Jane Chu to Visit Atlanta, Georgia, January 12- 14, 2016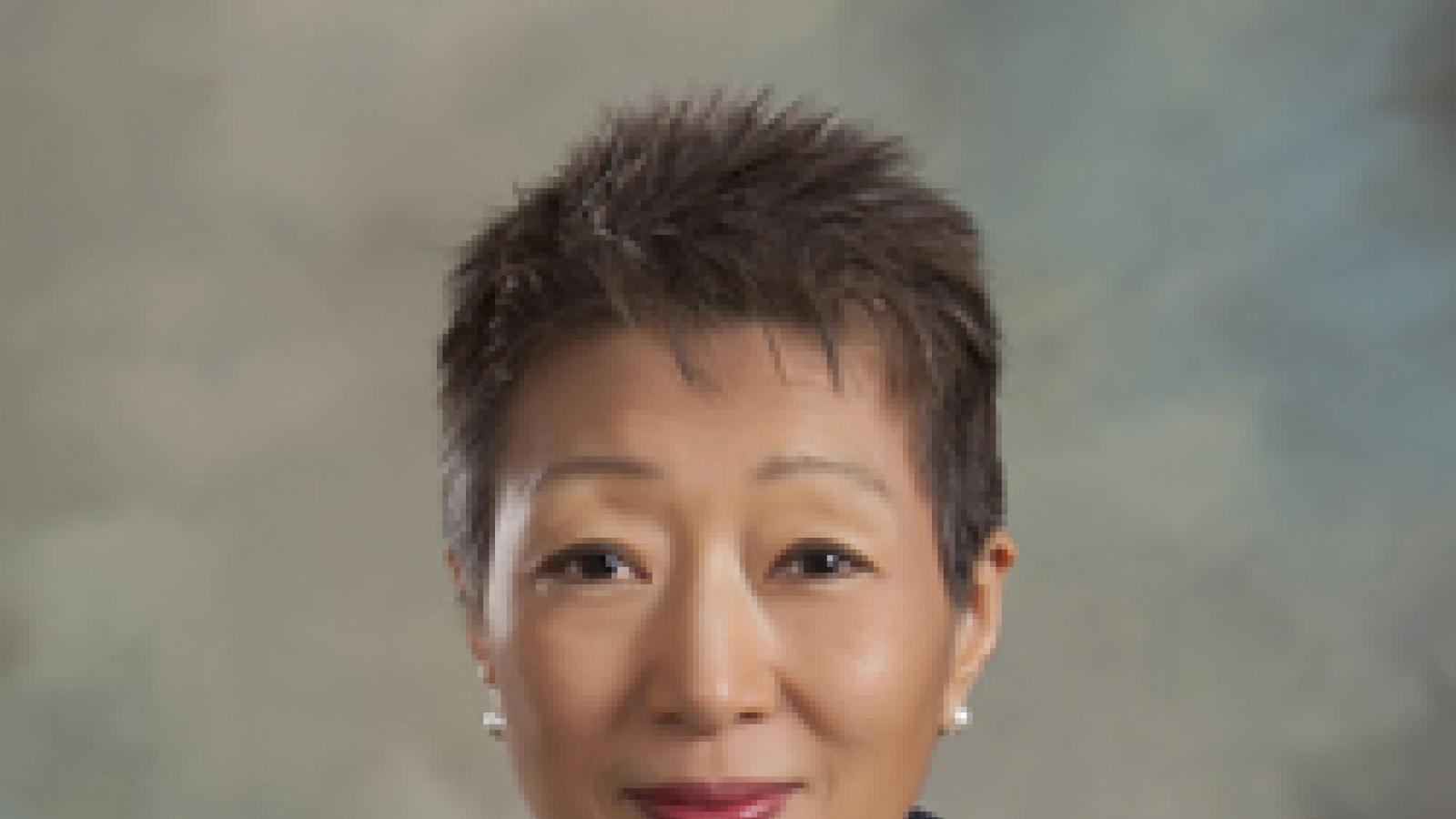 Washington, DC—Jane Chu, Chairman of the National Endowment for the Arts (NEA), will visit Atlanta, Georgia, January 13- 14, 2015. While there, Chairman Chu will participate in a Town Hall at the Atlanta Contemporary Art Center, visit with True Colors Theatre, and travel to Stone Mountain, Georgia, where she will tour ART Station and their arts incubator. Chairman Chu is available for short one-on-one interviews where noted in the schedule below.
On Wednesday, January 13, the Georgia Council for the Arts, the Atlanta Regional Commission, and Atlanta Contemporary will host a Town Hall where Chairman Chu will discuss NEA's 50th anniversary and plans to expand support for creative arts therapies for military service members who have been affected by post-traumatic stress disorder, traumatic brain injury, and other combat-induced psychological health conditions. This event is open to the public. Click here for more information.  
The following day, on Thursday, January 14th, Chairman Chu will meet with True Colors Theatre Company and see a rehearsal of American Buffalo. There, she will learn the history of the theater and its impact on the Atlanta community. True Colors is a 2016 NEA grant recipient for its production of American Buffalo by David Mamet featuring a diverse cast. It is directed by John Dillon.
Later that day, Chairman Chu will join Patricia Wheeler, Mayor of the city of Stone Mountain and Susan Coletti, Stone Mountain City Council member on a tour of ART Station in Stone Mountain, Georgia. She will tour the arts center and also meet with artists at two arts incubators. The arts incubator project was supported with a 2012 NEA Our Town grant and is highlighted on the NEA's Exploring Our Town website.
As part of the National Endowment for the Arts' 50th anniversary, the NEA is creating a story bank of multimedia content that showcases the impact of the arts. To date, hundreds of people from across the country, including Atlanta, have submitted stories about how the arts and the National Endowment for the Arts have impacted their lives. Visit the NEA's website to learn more about these stories.
The following events are closed to the public, except where noted, but open to media. Media should contact Judith Kargbo at kargboj@arts.gov or 202-682-5528 if they would like to attend any of the site visits or request an interview with Chairman Chu.
Wednesday, January 13th                 
                                                                                                                 
5:45PM             Media Availability - For interview requests, contact Judith Kargbo at (o)202-682-5528 or kargboj@arts.gov.
Location:          Atlanta Contemporary,535 Means St NW, Atlanta, GA 30318
---
6:00PM             Town Hall
Location:          Atlanta Contemporary, 535 Means St NW, Atlanta, GA
Participants:     Jane Chu, Chairman, National Endowment for the Arts; Veronica Kessenich, Executive Director, Atlanta Contemporary; Karen L. Paty, Executive Director, Georgia Council and for the Arts; Douglas R. Hooker, Executive Director, Atlanta Regional Commission
 
---
Thursday, January 14th 
1:00PM              True Colors Theatre Co. Site Visit,
Location:           Southwest Arts Center, 915 New Hope Rd SW, Atlanta, GA 30331
Participants:      Jennifer McEwen, Managing Director, True Colors Theatre Company; LaTeshia Ellerson, Development Director, True Colors Theatre Company; Ricki Fairley, Board Member, True Colors Theatre Company; David Vigilante, Advisory Council, True Colors Theatre Company; Valerie Jackson, Major Donor, True Colors Theatre Company; Chairman John Eaves, Chairman of the Fulton County Board of Commissioners
---
2:00PM              Media Availability – For interview requests, contact Judith Kargbo at (o) 202-682-5528 or kargboj@arts.gov.
Location:           True Colors Theatre Co.; Southwest Arts Center, 915 New Hope Rd SW, Atlanta, GA 30331
---
3:30PM               ART Station Site Visit
Location:            5384 Manor Dr, Stone Mountain, GA 30083
Participants:      Patricia Wheeler, Mayor, City of Stone Mountain; Susan Coletti, Stone Mountain City Council Member; David Thomas, Founder, President and Artistic Director of ART Station
---
4:30PM              Media Availability - For interview requests please contact Judith Kargbo at (o) 202-682-5528 or kargboj@arts.gov.
Location:            ART Station, 5384 Manor Dr, Stone Mountain, GA 30083
---
 
About the National Endowment for the Arts
Established by Congress in 1965, the NEA is the independent federal agency whose funding and support gives Americans the opportunity to participate in the arts, exercise their imaginations, and develop their creative capacities. Through partnerships with state arts agencies, local leaders, other federal agencies, and the philanthropic sector, the NEA supports arts learning, affirms and celebrates America's rich and diverse cultural heritage, and extends its work to promote equal access to the arts in every community across America. This year marks the 50th anniversary of the National Endowment for the Arts and the agency is celebrating this milestone with events and activities through September 2016. Go to the 50th section at arts.gov to enjoy art stories from around the nation, peruse the Facts & Figures section, and check out the anniversary timeline.
# # #