National Endowment for the Arts Statement on the Death of 1995 National Heritage Fellow Danongan Kalanduyan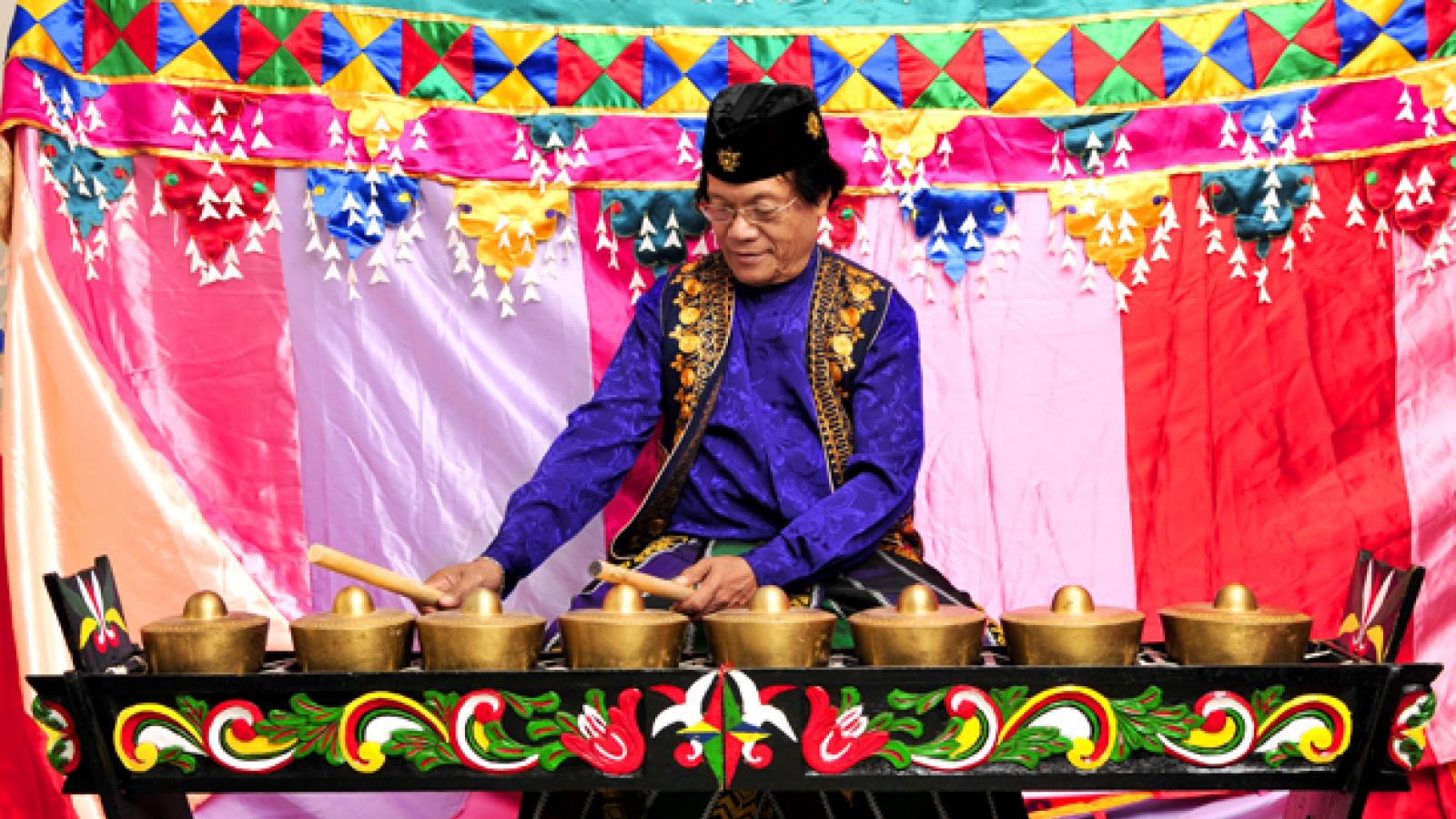 It is with great sadness that the National Endowment for the Arts acknowledges the passing of 1995 NEA National Heritage Fellow Danongan Kalanduyan from San Francisco, California.
Danongan Sibay Kalanduyan was born May 1, 1947, in the fishing village of Datu Piang in the southern Philippines. He was raised in a strongly traditional musical environment, rooted in the culture of Maguindanao tribal traditions. "If you were born in my village you'd hear no Western music, just traditional music," he said. "The music was everywhere and for everyone — not just for entertainment, but also as an accompaniment to rituals and ceremonies. I didn't need a tutor; it just automatically came into my head, day and night. I learned it through exposure, through listening."
Kalanduyan began playing Maguindanao music as a child, focusing on the traditions of kulintang (literally meaning "golden sound moving" in English). At age seven, he started to study other instruments under his grandmother, father, uncles, and cousins— the dabakan, a goblet-shaped drum; the small babandir, a "timekeeper" gong; and the gangingan, a four-gong set. As a young man, he won island-wide competitions on the gangingan and was recognized as a master musician. In 1971, he toured the Far East with the Darangan Cultural Troupe. In 1976, a Rockefeller grant brought Kalanduyan to the University of Washington in Seattle as an artist-in-residence in the ethnomusicology program headed by Dr. Robert Garfias. After completing an eight-year residency, he undertook formal study at the university. In 1984 he was awarded a master's degree in ethnomusicology. Later that year he moved to California, where he became the musical director of the Kalilang Kulintang Arts of San Francisco.
Kalanduyan was committed to the perpetuation of his cultural traditions. He said, "I feel that transmitting the knowledge I possess is important for Filipino-Americans everywhere, not only to preserve what may be the only authentic Filipino musical form, but also to encourage Filipino-Americans to maintain their cultural heritage."
Visit the National Endowment for the Arts' website to read more about Danongan Kalanduyan. A portrait of him by Tom Pich is available for media use. Contact 202-682-5744 to request permission. In addition, Alliance for California Traditional Arts' YouTube page includes a video of Kalanduyan performing with the Palabuniyan Kulintang Ensemble at a Sounds of California concert.
# # #
Contact
NEA Public Affairs
202-682-5570