NEA National Council on the Arts Meeting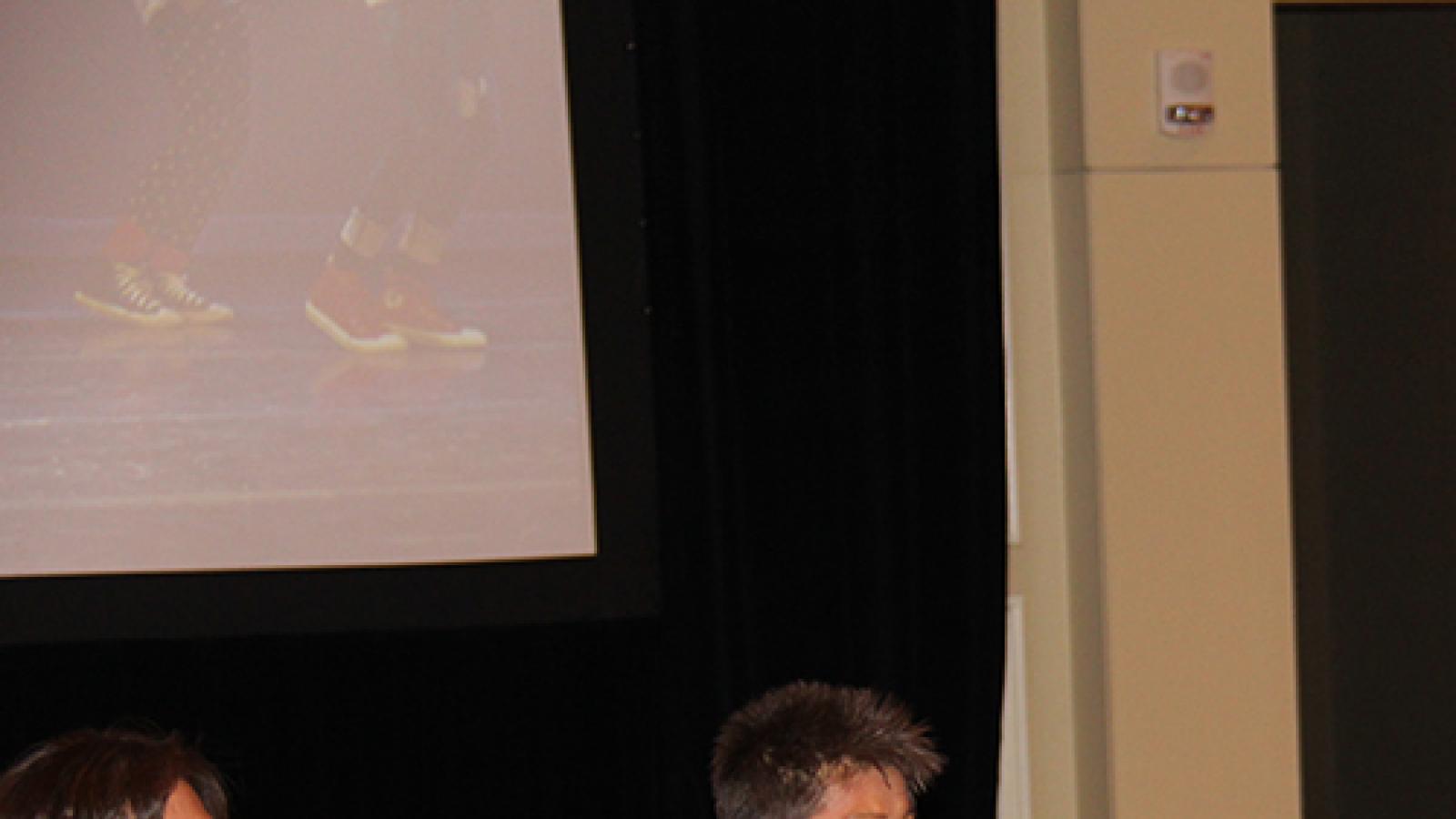 ---
Washington, DC
--The tri-annual public meeting of the National Council on the Arts takes place on Friday, March 27, 2015, and will be
live webcast
at arts.gov from 9:00 to 11:15 am EDT. The meeting includes agency business as well as guest presentations. Due to scheduling, a brief public presentation will also be held on Thursday, March 26, 2015—the public is invited to attend the session at the Ritz-Carlton in Arlington, Virginia, but the session will not be webcast. An archived version of the Friday webcast will be available at arts.gov.
The scheduled presentations are:
Thursday, March 26, 2015 - 10:45 to 11:45 am
A presentation and discussion with Laura Callanan, senior deputy chairman, NEA; Deborah Cullinan, CEO, Yerba Buena Center for the Arts; and Marc Bamuthi Joseph, chief of program and pedagogy, Yerba Buena Center for the Arts.
Friday, March 27, 9:00 to 11:15 am
An introduction to the NEA's upcoming 50th anniversary with Jessamyn Sarmiento, director of Public Affairs, NEA.
A discussion on the impact of NEA Research findings with Sunil Iyengar, director of Research & Analysis, NEA; Arni Fishbaugh, executive director, Montana Arts Council; Ned Canty, general manager, Opera Memphis; and Ellin O'Leary, president & chief content officer, Youth Radio.
About the National Council on the Arts
The National Council on the Arts is convened three times per year to vote on funding recommendations for grants and rejections; to advise the chairman on application guidelines, the budget, and policy and planning directions; and to recommend to the President nominees for the National Medal of Arts.
Including the chairman, there are 17 members: Bruce Carter, Aaron Dworkin, Lee Greenwood, Deepa Gupta, Paul Hodes, Joan Israelite, Maria Rosario Jackson, Emil J. Kang, Charlotte Kessler, María López De León, Rick Lowe, David "Mas" Masumoto, Irvin Mayfield, Barbara Ernst Prey, Ranee Ramaswamy, and Olga Viso. There are also six ex-officio members from Congress: Senators Tammy Baldwin (D-WI) and Sheldon Whitehouse (D-RI) and U.S. Representatives Betty McCollum (D-MN) and Patrick J. Tiberi (R-OH). Appointment by majority and minority leadership of the remaining two members of Congress to the Council is pending.
Visit arts.gov for more information about the National Council on the Arts and its members.
#  #  #
Contact
Contact: Sally Gifford, NEA Public Affairs, giffords@arts.gov, 202-682-5606