RESEARCH AWARDS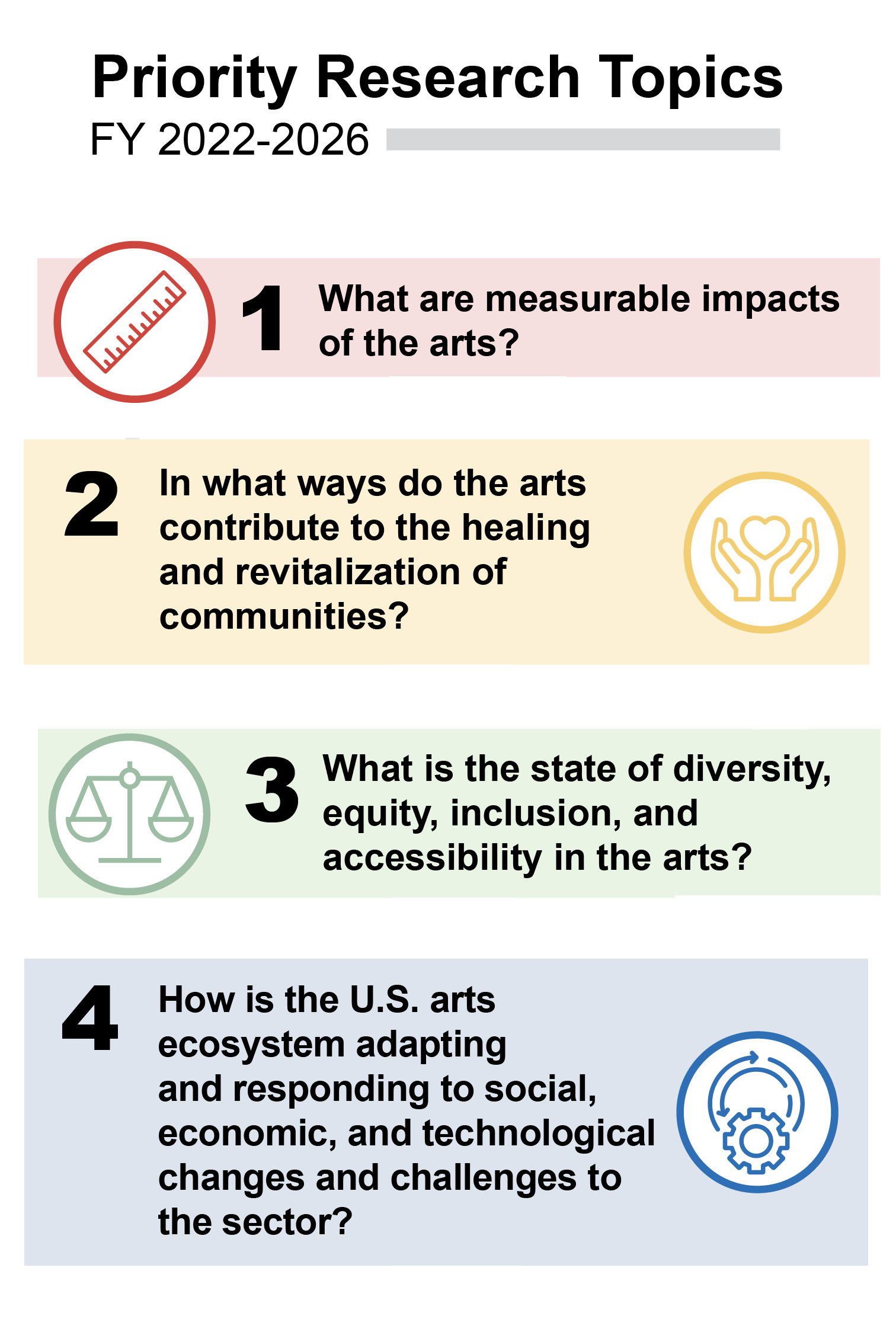 View full infographic
The National Endowment for the Arts invites applicants to engage with the agency's five-year research agenda through two funding opportunities for research projects:
Research Grants in the Arts funds research studies that investigate the value and/or impact of the arts, either as individual components of the U.S. arts ecology or as they interact with each other and/or with other domains of American life. Matching/cost share grants of $10,000 to $100,000 will be awarded.
NEA Research Labs funds transdisciplinary research teams grounded in the social and behavioral sciences, yielding empirical insights about the arts for the benefit of arts and non-arts sectors alike. Matching/cost share grants of $100,000 to $200,000 will be awarded.