OUR TOWN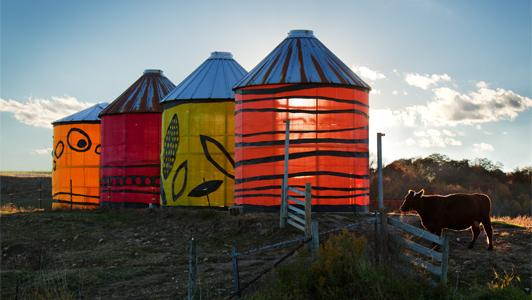 Our Town is the National Endowment for the Arts' creative placemaking grants program. These grants support projects that integrate arts, culture, and design activities into efforts that strengthen communities by advancing local economic, physical, and/or social outcomes.
Successful Our Town projects ultimately lay the groundwork for systems changes that sustain the integration of arts, culture, and design into local strategies for strengthening communities. These projects require a partnership between a nonprofit organization and a local government entity, with one of the partners being a cultural organization. Cost share/matching grants range from $25,000 to $150,000, with a minimum cost share/match equal to the grant amount.
Part 1 - Submit to Grants.gov

August 5, 2021 by 11:59 p.m., Eastern Time

Prepare application material so that it's ready to upload when the Applicant Portal opens

Part 2 - Submit to Applicant Portal

August 10-17, 2021 by 11:59 p.m., Eastern Time

Earliest Announcement of Grant Award or Rejection

April 2022

Earliest Start Date for Proposed Project

July 1, 2022
Note: To allow time to resolve any problems you might encounter, finalize your Grants.gov/SAM registration by at least July 15, 2021, and submit to Grants.gov by at least July 26, 2021.