Statement on the Death of Former NEA Chairman Frank Hodsoll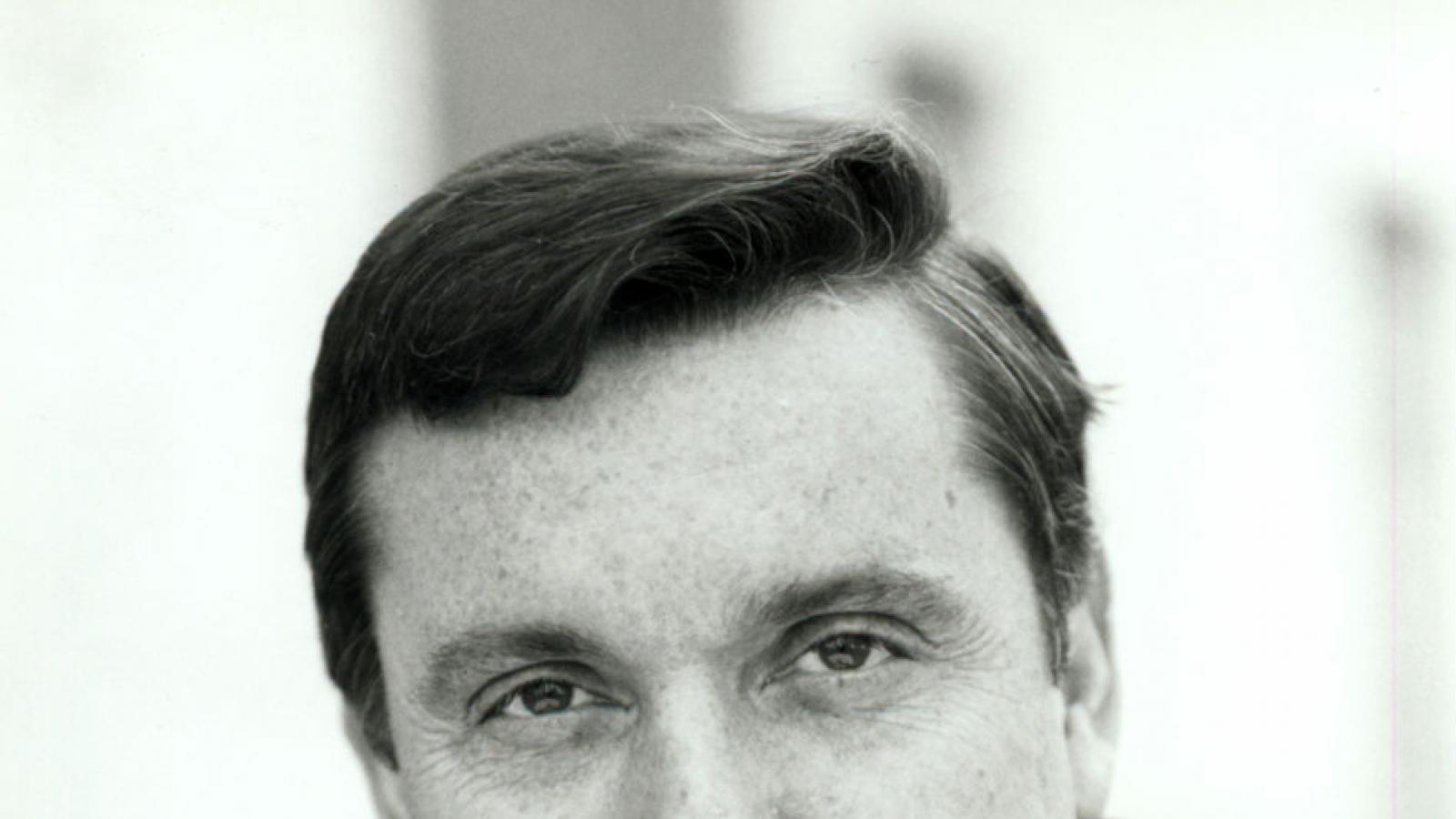 It is with great sadness that the National Endowment for the Arts acknowledges the passing of former NEA Chairman Frank Hodsoll. As the NEA's fourth chairman, Hodsoll served from 1981 to 1989 under President Ronald Reagan.
With a background as a lawyer and U.S. Army officer, Hodsoll spent 14 years in the Foreign Service before joining President Reagan's White House staff and then his appointment to lead the NEA. "As the National Endowment for the Arts celebrates its 50th anniversary, we recognize those who have come before us and contributed to the agency's legacy of excellence, impact, and integrity," said NEA Chairman Jane Chu. "Frank Hodsoll was key among those and his leadership of the NEA will be remembered for the advances he initiated that made a true difference for artists, the arts, and all Americans."
During Hodsoll's tenure, the NEA launched important new initiatives such as the NEA Jazz Masters Fellowships (known then as the American Jazz Master Fellowship), an annual honorific recognizing distinguished jazz artists, and the National Medal of Arts, a White House initiative, managed by the NEA, that each year recognizes a group of the nation's great artists. Hodsoll's chairmanship also featured a focus on building infrastructures and support networks for the arts, cultivating new audiences, and fostering sustainability among arts organizations.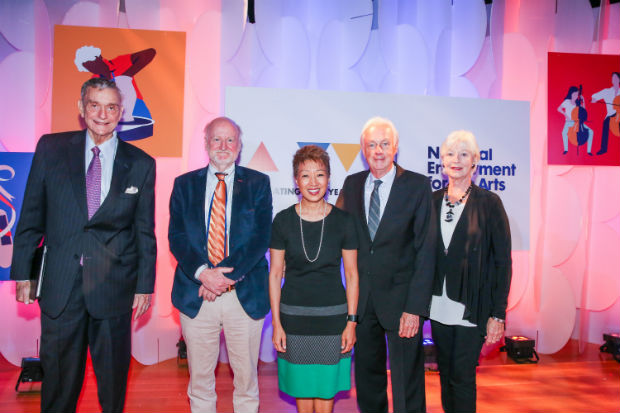 Noteworthy events during his leadership of the NEA include the twentieth anniversary celebration of the agency in 1985. On March 25 of that year, the Academy of Motion Picture Arts and Sciences awarded a special Oscar to the NEA for its service to the arts. In 1987, the Dance Program supported the reconstruction of ballet genius Vaslav Nijinsky's 1912 Rite of Spring produced by the Joffrey Ballet. Also that year, the NEA established the Mayors' Institute on City Design, bringing together civic and design professionals to enhance the quality of the built environment. Hodsoll initiated the Arts in America reports, which offered an inventory and analysis of America's artistic issues. In 1988, Hodsoll's commitment to arts education resulted in an ambitious research report published by the NEA called Toward Civilization. The report warned of a decline in arts instruction in K–12 curriculum and emphasized the value of studying art and culture as central to education.
At the launch of the NEA's 50th anniversary on September 29, 2015, Hodsoll joined former chairmen Jane Alexander, Bill Ivey, and Rocco Landesman along with Chairman Jane Chu for a chairman panel discussion moderated by PBS NewsHour Co-anchor and Managing Editor Judy Woodruff. During that discussion, Hodsoll noted, "It [The National Endowment for the Arts] became really valued in cities and towns and regions small and large, with high populations and low populations . . . and you can find support of the Arts Endowment from every conceivable part of the political spectrum." Later, he added, "But the Arts Endowment is not only here to stay, in my view, it has done a heck of a lot of good."
Contact
NEA Public Affairs
202-682-5570