On George Floyd—A Year Later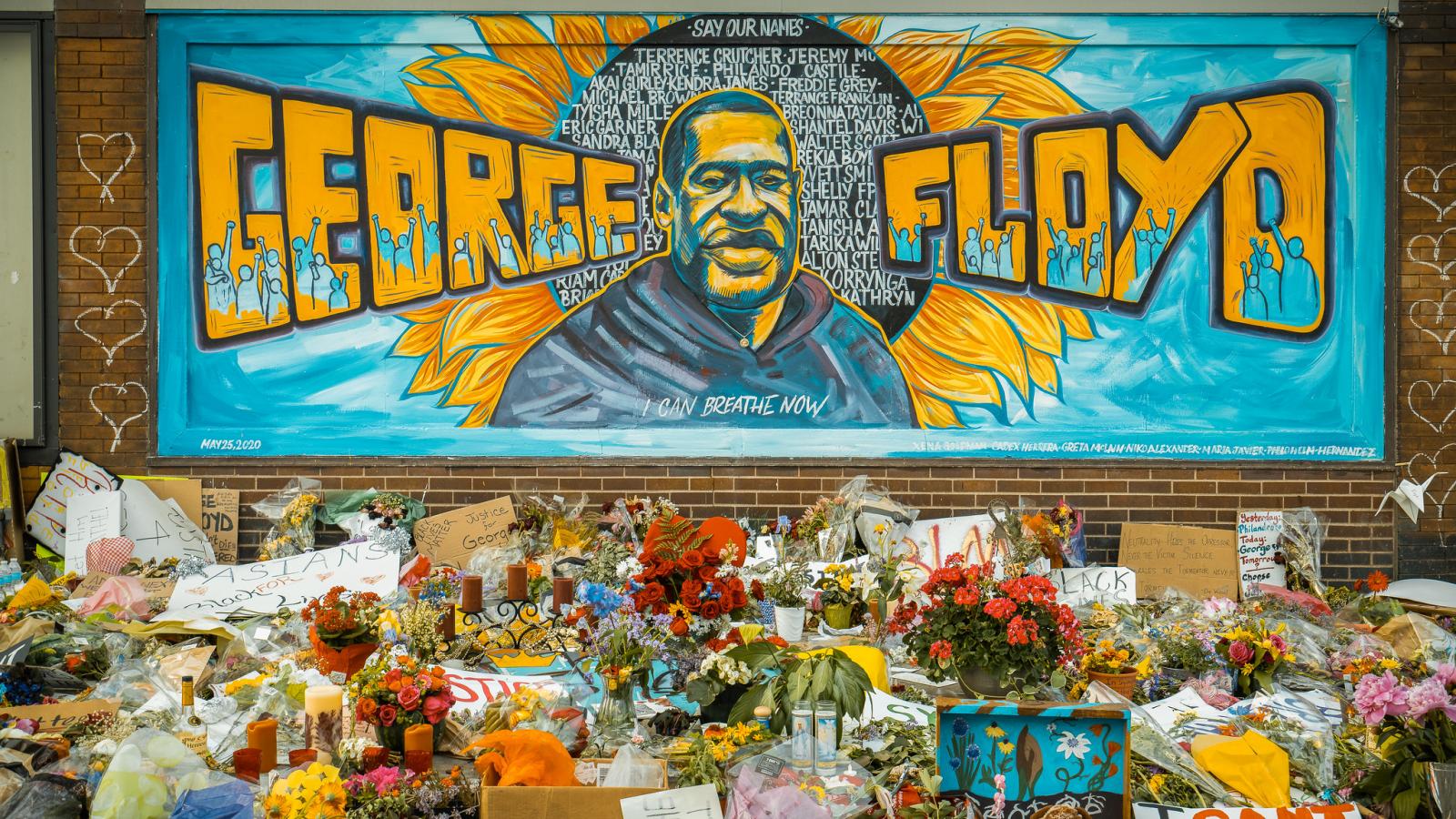 The murder of George Floyd in May of 2020 led to a reckoning with the forces of systemic racism. The ease with which one man took the life of another under the guise of law and order was deeply devastating to those who were present, and to the millions who later bore witness to the events on video.
This tragedy, and the deaths of Breonna Taylor, Daunte Wright, Rayshard Brooks, Daniel Prude, and far too many others killed by police since then, has sparked outrage and action. Citizens have taken to the streets, time and time again, protesting the persistent denial of Black humanity in America.
Artists in America began telling this story. Through music and spoken word; with pen, paper, and paint; in social, digital, and community forums—individuals tried to make sense of the senseless acts that were unfolding all around.
Since the killing of George Floyd that took place on this date one year ago, there has been a chorus of artists and creators raising up issues of equity, access, and systemic racism. Through these stories we can consider, as individuals and a nation, the impact of these recent tragedies, and how to grieve, heal, and move forward.