Jane Chu (2014-18)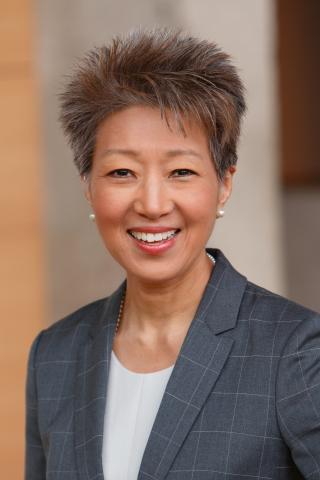 Jane Chu was confirmed by the U.S. Senate in June 2014 as the 11th chairman of the National Endowment for the Arts.
Chu was born in Shawnee, Oklahoma, but was raised in Arkadelphia, Arkansas, the daughter of Chinese immigrants. Prior to the NEA, Chu served as the president and CEO of the Kauffman Center for the Performing Arts in Kansas City, Missouri, since 2006, overseeing a $413-million campaign to build the center. As the performance home of the Kansas City Ballet, Kansas City Symphony, and Lyric Opera of Kansas City, the Kauffman Center has hosted more than one million people from all 50 states and countries throughout the world since its grand opening in September 2011.
During her term, she traveled to 200 communities in all 50 states, meeting with artists and arts organizations all over the country. The initiative Musical Theater Songwriting Challenge was created during her tenure. She oversaw the 50th anniversary of the agency, including a symposium with former chairs Rocco Landesman, Bill Ivey, Jane Alexander, and Frank Hodsoll, moderated by Judy Woodruff. In addition, a report was commissioned to update the findings of the Urban Institute's 2003 study Investing in Creativity, which identified support systems necessary for artists. The new report, Creativity Connects, investigated the major changes and trends affecting artists over the following decade. A new grant program also called Creativity Connects was created to partner arts organizations with non-arts organizations on projects that advance common goals to benefit communities. The anniversary year culminated in a symposium, In Pursuit of the Creative Life: The Future of Arts and Creativity in America, in which a diverse group from arts and non-arts sectors gathered to explore how creativity permeates nearly all professions, from transportation to engineering.