Roger Stevens (1965-69)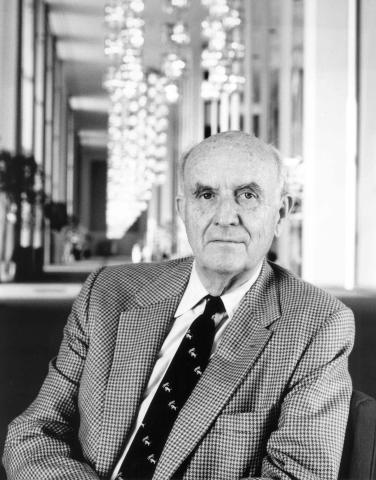 During the Lyndon B. Johnson administration, Roger L. Stevens served as special assistant on the arts, establishing the National Council on the Arts. In 1965, when the National Endowment for the Arts was created, Stevens became the first chair. During his tenure, the agency helped support many new programs, from literary festivals to grants to inner-city arts projects to artists-in-residence programs that placed visual artists in secondary schools.
Previous to the NEA, Stevens had been a successful theatrical producer in New York City and London, producing more than 200 plays from such luminaries as Eugene O'Neill, Tennessee Williams, Tom Stoppard, and Harold Pinter. He received a Special Tony Award in 1971 for his work.
Stevens was asked by President Kennedy in 1961 to establish a National Cultural Center, which later became the John F. Kennedy Center for the Performing Arts, of which he was chairman of the board of trustees until 1988. That year he also was a recipient of the National Medal of Arts.