Research into the value and impact of the arts is a core function of the National Endowment for the Arts. Through accurate, relevant, and timely analyses and reports, the NEA elucidates the factors, conditions, and characteristics of the U.S. arts ecosystem and the impact of the arts on other domains of American life.
Research & Analysis Fact Sheet | NEA Research Agenda FY2017-2021 | Shortcut to Findings
Staff
Research & Analysis Director
Staff
Patricia Germann

Melissa Menzer

Bonnie Nichols

Patricia Moore Shaffer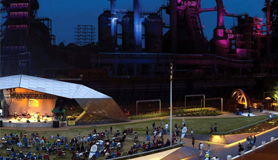 An online grant search is available to find information on NEA grants from 2000 to the present.