Barbara Lynn
R&B musician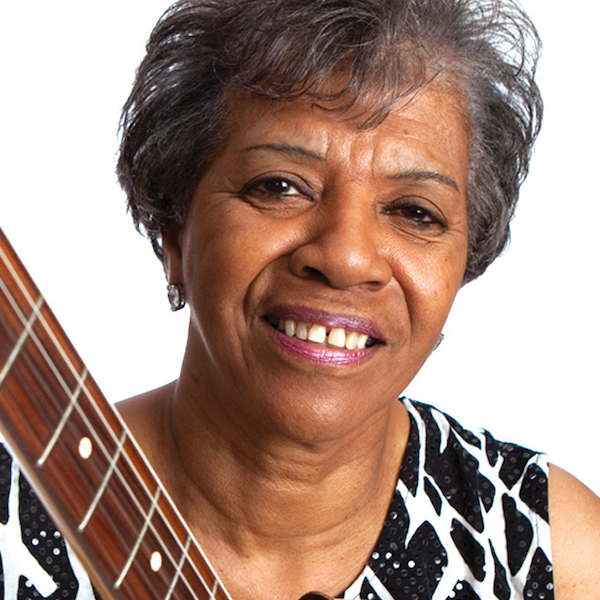 Bio
Since 1962, Barbara Lynn has been at the vanguard of Texas R&B music. Deemed "The Empress of Gulf Coast Soul," Lynn is known for her fiery guitar style, soulful singing voice, and original songwriting. One of the first left-handed female guitarists to appear on television and radio, she uses a thumb pick to play percussive-like lead melodies and strum rhythm lines simultaneously. Her contributions to the traditional musical heritage of her home state of Texas and the United States are vast within the blues and R&B genres, as well as the music industry as a whole. Her music blends a variety of blues styles, including straight-ahead blues, Texas blues, R&B, soul, and sounds unique to the Gulf Coast and Louisiana/Texas border. She has influenced a younger generation of musicians, including Marcia Ball and Lou Ann Barton.
Barbara Lynn Ozen was born in Beaumont, Texas, in 1942 and started teaching herself guitar in grade school. Before long, she was writing her own music and performing in school talent shows. After graduating high school, she played in clubs and met the Houston-based producer Huey P. Meaux, recording with him on Jamie Records and other labels. One of her first singles, 1962's "You'll Lose a Good Thing," went to number one on the R&B charts and number eight on the pop charts. It was rare at that time for a young woman to be fronting a band, playing an instrument, and writing her own songs, but Lynn helped blaze the trail. Since the 1960s, Lynn has toured with many American musical legends, such as Smokey Robinson, Jackie Wilson, Ike and Tina Turner, Sam Cooke, Otis Redding, and Gladys Knight. Aretha Franklin, Freddy Fender, and the Rolling Stones, among others, have covered her songs, and a new generation of artists including Moby and Lil Wayne have sampled her music.
Lynn has had ten singles in the Top 100. She performed on American Bandstand twice as well as The !!!! Beat television show. She received the Rhythm and Blues Foundation's 1999 Pioneer Award, was one of the first recipients of the Star of Texas Folklife Award in 2010, and was gifted Barbara Lynn Street in 2010 by the city of Beaumont. She has performed at the John F. Kennedy Center for the Performing Arts and the Library of Congress and has been featured annually at the Ponderosa Stomp in New Orleans and the Antone's Nightclub Anniversary shows in Austin. She continues to tour extensively and has recently had her 1968 Atlantic record, Here is Barbara Lynn, re-released by Light in the Attic Records.
By Sarah Rucker, Full Gallop, and Anina Moore, Texas Commission on the Arts