C. Brian Williams
Step Artist and Producer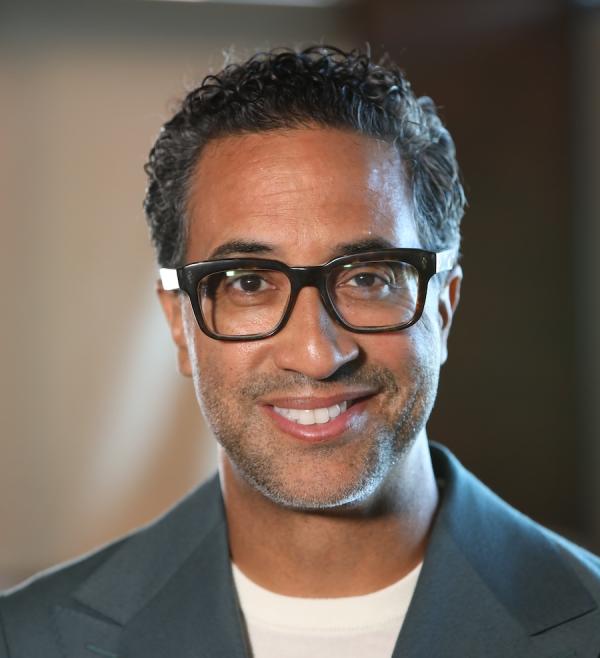 Bio
For more than 30 years, C. Brian Williams has performed, studied, and promoted the African American art form of stepping to audiences in more than 60 countries and 49 states. Stepping, a percussive, highly energetic dance form, was developed by Black fraternities and sororities in the early 1900s. A native of Houston, Texas, and a graduate of Howard University in Washington, DC, Williams first learned to step as a member of Alpha Phi Alpha Fraternity, Inc. – Beta Chapter in 1989. He immediately recognized stepping as a vibrant and unique Black tradition needing further exploration.
Soon after graduating from college, Williams lived and worked in Southern Africa. It was there where he first saw the South African gumboot dance. The percussive dance form created by South African miners seemed strikingly similar to stepping. In December 1994, Williams founded Step Afrika! to explore these percussive connections.
The company's first project, the Step Afrika! International Cultural Festival in Johannesburg, South Africa, engaged artists and communities in the storied township of Soweto just six months after the historic election of President Nelson Mandela. In partnership with the Soweto Dance Theater, Williams led a two-week festival, focusing on cross-cultural and artistic exchange while serving more than 400 young people with free workshops and performances. This festival provided the blueprint for Williams' community-centered approach to the performing arts ever since.
Bringing Step Afrika! to the U.S. shores in 1996, Williams began developing feature-length performances and investing in new choreographic works that transferred the experience of a traditional college step show to a theater stage. One of the top 10 U.S. Black dance companies, Step Afrika! is primarily credited with introducing the art form of stepping to the American theater.
Under Williams' leadership, Step Afrika! has expanded the scope and style of stepping from a traditional to a contemporary lens. Step Afrika! has fused stepping with jazz, classical music, Black spirituals, contemporary dance styles, and hip-hop that demonstrate the art form's unlimited artistic possibilities. Williams has produced critically acclaimed productions like The Migration: Reflections on Jacob Lawrence and Drumfolk that celebrate the Black experience and led his company and the art form of stepping to performances at the White House, Broadway's legendary Theater District, and the National Mall. 
Paying homage to stepping's roots on the college campus, Williams has developed the art form's use as an educational and motivational tool for young people. He designed an innovative stepping curriculum, Stepping into Schools, that provides arts education experiences to students throughout the world. Williams' work is featured in the world's first interactive stepping exhibit, housed in the Smithsonian's National Museum of African American History and Culture, which centers stepping's unique and significant position in American cultural life.
--Connie L. Perez, Director of Institutional Relations, Step Afrika!