Carol Fran
Swamp Blues Singer & Pianist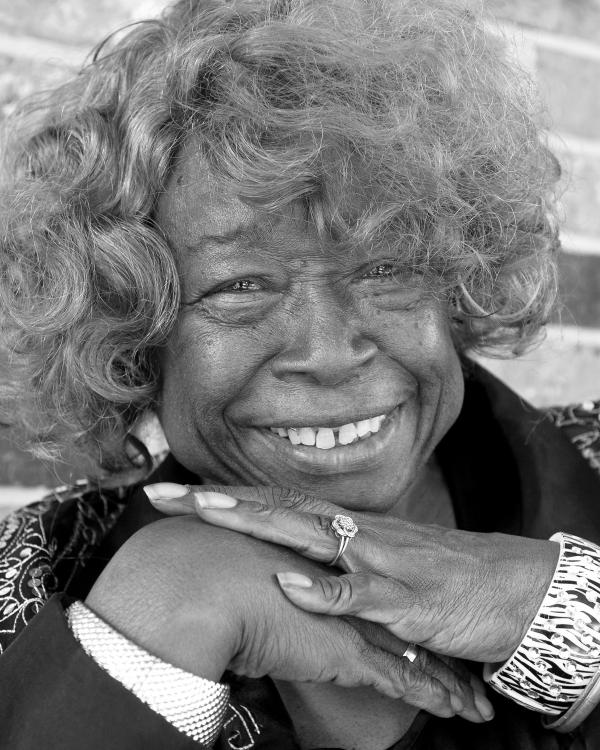 Bio
Carol Fran's distinct voice and piano-playing style mark her celebrated career that spans more than six decades. Featuring artists associated with the Excello record label, the swamp blues genre is characterized by slow laid back vocals combined with Cajun and Zydeco rhythmic elements.
Carol Fran performs in both English and the native Creole French language that her parents and grandparents taught her in the bayous of Lafayette, Louisiana, where she was born in 1933 into a family of seven children. At the age of 15, Fran left home to join the tour of Joe Lutcher, the Louisiana jump blues saxophonist, and his band, the Society Cats. She also toured with Jimmy Reed, Lee Dorsey, Joe Tex, and Ray Charles. Fran eventually made her way in New Orleans where she married saxophonist Bob Francois. Abbreviating her married name to "Fran," she became one of the Bourbon Street club circuit's continuous vocal authorities. In 1957, Fran had recorded her first hit single, "Emmitt Lee," for the legendary Excello Records, and in 1958 she toured with blues legend Guitar Slim. During the 1960s, she recorded extensively until she decided to limit her career to singing on the Gulf Coast nightclub circuit.
In the early 1980s, Fran reconnected with and married blues guitarist Clarence Hollimon and relocated to Texas. The duo formed the Hollimon Express and toured extensively in the United States and Europe, releasing three albums, Soul Sensation (1992), See There! (1994), and lt's About Time (2000). They also taught the blues to students as artists-in-residence through programs of Texas Folklife Resources. Following Hollimon's death, Fran returned to Louisiana and released a solo album, Fran-tastic, in 2001. In 2007, Fran suffered a stroke but just seven months later, she was back on stage at the 2008 New Orleans Jazz and Heritage Festival in a performance USA Today described as "potent and poignant."
In 1993 and 2001, Fran was nominated for a Blues Music Award (previously known as the W.C. Handy Blues Awards) for Female Artist of the Year. In 2006, she received the Louisiana Governors Arts Awards as Folk Artist of the Year and in 2008 she received a Lafayette City-Parish Council Distinguished Citizen Award as well as the Outstanding Jazz Vocalist Award celebrating the contributions of women as a part of African-American History month. In August 2009 Fran performed at the 7th Annual Bourbon Street Festival in São Paulo Brazil and in 2012 she received the Slim Harpo Blues Award for Female Legend of the Year.
[Excerpt of traditional Creole song "Tou' Les Jours C'est Pas La Meme (Everyday Is Not The Same)" by Carol Fran from the album, Louisiana Swamp Stomp, used courtesy of Honeybee Entertainment.]