Ella Jenkins
Children's Folk Singer and Musician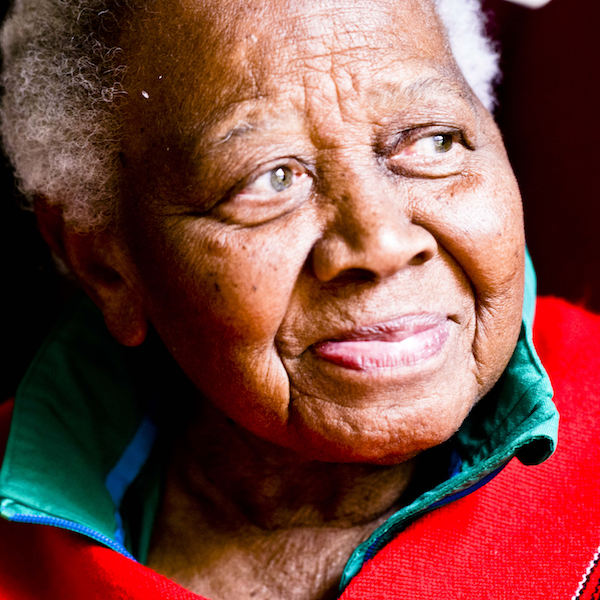 Bio
Through more than 50 years of groundbreaking efforts, Ella Jenkins, aptly nicknamed the "First Lady of Children's Music," laid the groundwork for the field of children's music and inspired generations of children's music leaders who have followed in her footsteps.
Jenkins was born to an African-American working class family in St. Louis, Missouri, on August 6, 1924. Her family moved to Chicago and Jenkins grew up on the city's South Side, moving frequently to get to a more "uptown" neighborhood. Her family and neighborhood life provided the basis of her musical education—each move allowed Jenkins to experience the rhythms, rhymes, and games in each new neighborhood, which could be different even if only a few blocks apart. She was fascinated by her Uncle Flood, who played the harmonica, and alongside him she would tease out rhythms on oatmeal boxes, wastebaskets, and cooking pots. "I was naturally rhythmic," she stated, "and would try to copy my uncle's sounds by whistling. But my mother did not like it, saying good women and young girls did not whistle." Yet it was her mother who took her to the music store to purchase her first harmonica. Her brother taught her songs he learned at summer camps.
After graduating college in San Francisco, Jenkins returned to Chicago and worked in community centers and for the YWCA where she began to create songs for children. Performing on the streets led to an appearance in 1956 on the early children's television program Totem Club, on WTTW Channel 11, which led to This is Rhythm, her own full segment on the show. Odetta and Big Bill Broonzy made guest appearances. Since then she has been a self-employed full-time musician, traveling the world to share her music with children and to learn from them their own cultural songs and stories.
Jenkins' work draws on African-American call and response singing—she cites Cab Calloway as an early influence. Her re-popularization of game songs from her youth like "Miss Mary Mack" and "One Potato, Two Potato" couples basic chants and movement rescued from the folklore of American play, game songs, and ring chants. Her original songs, like "Stop and Go" and "Play Your Instruments," are direct results of her absorption of those traditions.
Her first recording, Call and Response, released in 1957 on Moses Asch's Folkways Records (now Smithsonian Folkways Recordings) has never been out of print and remains a bestseller. Her discography currently lists 40 releases. In 1990 Jenkins received the Pioneer in Early Television Citation from the National Museum of American History. She is also the recipient of lifetime achievement awards from the American Society of Composers, Authors, and Publishers (1999) and the National Academy of Recording Arts and Sciences (2004). In 2009 she received a United States Artists Fellowship. Jenkins is one of only 12 persons to be recognized as a Legacy Honoree of the Smithsonian Center for Folklife & Cultural Heritage.
Bio written by Susan Dickson, Illinois Arts Council Agency