Janette Carter
Country musician, advocate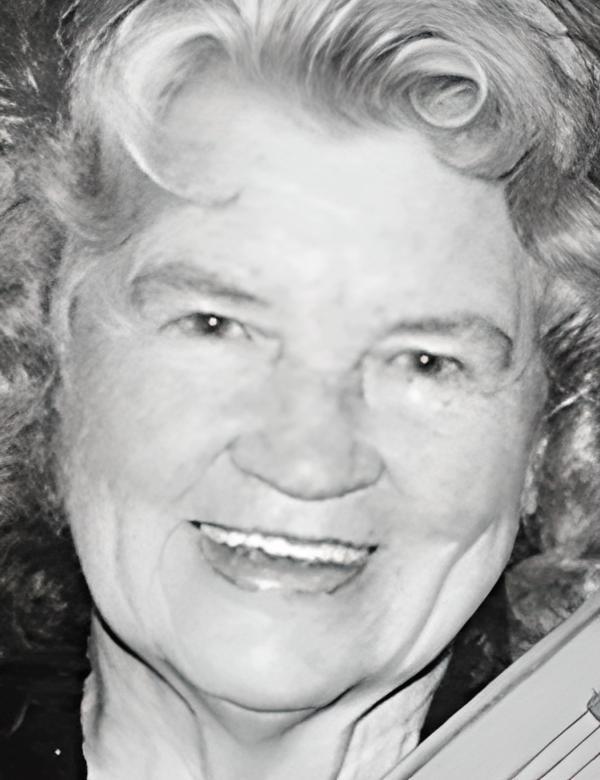 Bio
Janette Carter has spent a lifetime supporting and promoting traditional music of the Appalachian region. Her parents and Aunt Maybelle made up the Carter Family, known as the "First Family of Country Music." In the waning years of A.P. Carter's life, Janette promised her father that she would carry on his work. At the time, she was a cook in the local elementary school, but she began hosting informal music programs in the store that her father operated in southwestern Virginia, in an area known as Poor Valley.
In 1976, she and community members built an 880-seat amphitheater, the Carter Family Fold, beside the store. Seats were salvaged from old school buses and benches were made with railroad ties. A regular series of concerts has been offered there ever since. Today the Carter Family Fold attracts more than 50,000 visitors a year to this family-run monument to early country music. The Fold is not just a concert hall; on most evenings it is jammed with local families, and the dance floor is filled with young and old who are clogging, buckdancing, and waltzing to the acoustic music. Carter, a traditionalist at heart, allowed only the late Johnny Cash, June Carter's husband, to break her rule and to be the first and one of only two (along with Marty Stuart mentioned below) to perform there with electric instruments.
Marty Stuart, a popular country performer and President of the Country Music Foundation, writes in support of Janette Carter's nomination: "She is our voice in the wilderness. Our diamond in the rough. The child of country music's royal people. She was there in the beginning when country music was discovered. She drank of the original cup and she is now the foundation that sustains us as our spirit grows thirsty in a sea of musical conformity."
Interview with Mary Eckstein
[Editor's note: Ms. Carter's daughter, Rita Forrester, participated in the conversation.]
NEA: Congratulations to you, Janette, on your award. How did you feel when you heard the news?
MS. J. CARTER: I'm very pleased, thrilled to death. Every year I'd listen to who got one and wish it had been me!
NEA: What are your earliest memories singing and playing music? What attracted you to country music?
MS. CARTER: I've always loved music and have always been surrounded by it. Music has brought me a lot of happiness. I love it because it brings people together, brings families together.
I learned music from my family, just sitting and watching. We'd sit down in the evening and rehearse the songs, work out the chords, work out the strings and everything like that.
NEA: When you started the Fold, did you feel that there was a real need in the community for that kind of venue.
MS. CARTER: Yes, I did, and I just happened to hit at the right time. Music that's popular and things like that go in phases. The old time music, bluegrass music, will go down by the wayside if we don't keep it going. I don't know what the world would do without bluegrass music.
MS. FORRESTER: When she started the music, there weren't many festivals for country artists. You didn't see music establishments and you definitely didn't see any rural arts organizations.
NEA: Now what about changes within country music? Have you seen a lot of changes and shifts in what musicians are doing?
MS. CARTER: Well, yes. It has changed an awful lot. But if you make up your mind what your goal is and don't forget what you're trying to do, we can keep it alive. Someone told me that "Brother, Where Art Thou?" [the soundtrack to the movie] has really helped.
MS. FORRESTER: A lot of the music that we have here doesn't get air play. "Oh, Brother" sold nearly eight million copies with no air play on the radio, which was a miracle. They don't play this old music, the kind of music that we have here. Everything is electric. We could have probably done more if we had compromised and allowed electric concerts, but we didn't want them.
NEA: What are other challenges to carrying on the traditional country music?
MS. CARTER: Well, you just have to remember you're not going to make a lot of money. I never thought I would. My goal was to fix a place where the whole family could come. I've had people ask, "Ms. Carter, why don't you raise your rates?"" And I say, "Well, I want a place established for the mother and daddy and grandma and grandpa, so that all of them could come." And I kept remembering that. I kept remembering the promise I made to my daddy that I would try to keep this music alive. A man from New York, who was in the arts, asked, "It's none of my business but, what do you get from all this? How much money do you get?" And I said, "I don't get hardly any money at all. As long as I can keep the doors open, I don't expect to earn a lot from my music." But it's still like daddy wanted it. We have a lot of college students coming, which makes me happy because they're catching on.
It's still a wonderful place. Even as hard as I've worked, I still enjoy it. Things may change, but as far as I'm concerned, the place will always be there.
MS. FORRESTER: We've had time to see a whole generation kids grow up that started out playing at the Fold. Some of them have gone on to bigger and better things, but they never forget that they once played here. They're very proud of that and they come back to see us. We're thankful for that.
You know, of course, the music industry is going to change on a regular basis like it always has, you know. They have their ups and downs. But we're going to carry on by keeping it simple like we always have.