Joanie Madden
Irish Flute Player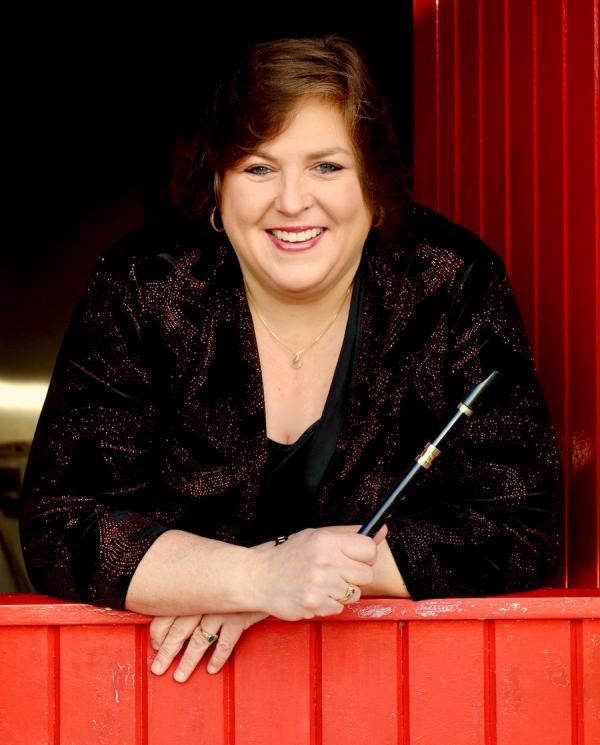 Bio
Joanie Madden is recognized as one of the most influential women in Irish music worldwide, with an accomplished career as a composer, recording artist, and performer. One of the great flute and whistle players of her generation—and steeped in a generations-long musical tradition that she proudly champions to audiences around the world—she is a leading presence in the advancement of traditional Irish music, from its community grassroots to its modern presentation in the international concert hall. 
Born in the Bronx, Madden's musical passion was ignited by her father, Joe Madden of County Galway Ireland, an accordion player and well-known bandleader in New York's Irish-immigrant community. The family home was a vibrant musical space, and she spent her early childhood completely immersed in the practice. She began learning the tin whistle from Jack Coen (NEA National Heritage Fellow, 1991), and would often enthusiastically practice in school by tapping the notes on a wooden pencil held to her mouth. She advanced through the competitive music circuit, becoming the first American to win the Senior title at the All-Ireland Fleadh Cheoil (Festival of Music) on the tin whistle in 1984. Her Songs of the Irish Whistle albums (1996, 1999) are among the most successful whistle albums ever sold.
Described as "virtuosic" by her peers, Madden's playing is praised for being uniquely expressive, ranging from jubilant upbeat reels to meditative ballads and slow airs. Rather than playing with the wooden flute, which is standard amongst traditional Irish musicians, she plays on silver flutes more common with classical musicians. This affords a greater range of playing capability while paradoxically complicating the common ornamentations of traditional Irish playing, creating her distinct style.
In 1985, Madden began leading what is now one of the most commercially and critically successful music groups in Irish traditional music. Cherish the Ladies, the first all-female troupe of its kind, has gained international fame and has notably achieved honorable status within the symphony hall environment. In continuing the family tradition of bandleading, Madden has become an immensely respected figure. Her multidimensional understanding of music is informed by decades of casual Irish traditional music sessions, or seisiúns, professional production work, and a broad understanding of Irish cultural practice, including dance. This, with her vibrant charisma and heartwarming sincerity, has instilled among fellow artists a unique level of trust in her leadership and direction, while preserving a genuine sense of collaboration and partnership.
Madden continues to bear the mantle of tradition-keeping through regular educational engagements, including ethnomusicology-focused bus tours through Ireland and cruises offering Irish workshops and dance lessons. She leads workshops at the storied Catskills Irish Arts Week in Durham, New York, and has served as director of Augusta Heritage Celtic Music Week in Elkins, West Virginia. She actively mentors flute and tin whistle students and has proudly coached three All-Ireland champion-winning tin whistle musicians.
By Irish Arts Center