Joaquin Flores Lujan
Chamorro Blacksmith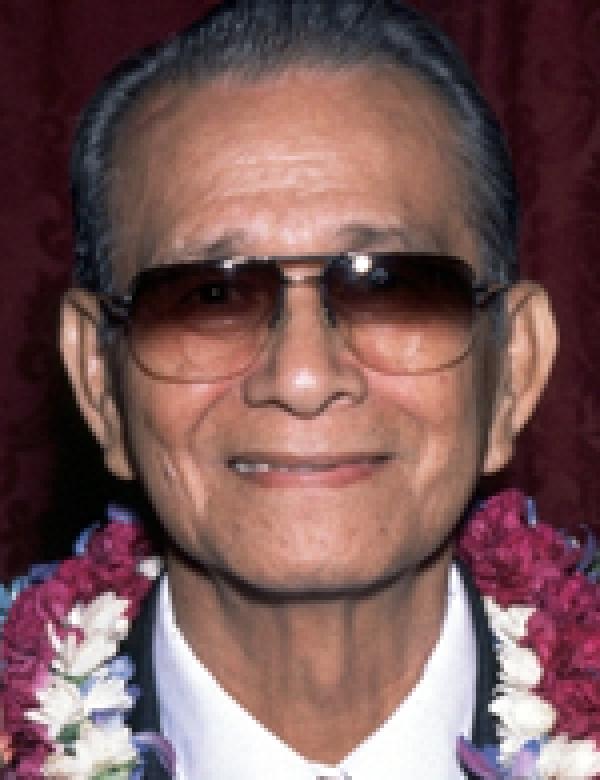 Bio
Joaquin Flores Lujan was born March 20, 1920, in Guam. He was nicknamed "Jack" and known as "Kin Bitud" by friends and relatives. He learned his forging techniques from his father, who in turn had learned them from his uncle. Jack was the only child to learn his father's skills. He mastered the graceful lines and fine finishes of the short Guamanian machete with inlaid buffalo horn or imported Philippine hardwood handles; the preferred angle and bevel of the fosino (hoe); and the practical applications of the other tools.
"We were basically a farming community, and the people need tools to aid them during work," Lujan said. "There was always a great demand for basic tools such as machetes, fosinos, and kamyos (coconut graters), and we also made metal rims for carts, knives, and betelnut cutters, as well as other essential and decorative items." As late as the World War II era, blacksmithing played an essential role. But Lujan became the sole surviving link to Guam's blacksmithing past, an aspect of the island's Chamorro culture that combines Spanish colonial and local influences. The time-consuming work of learning the craft and the diminishing economic incentive to produce hand-forged tools discouraged others from taking it up as a profession.
Lujan himself took up work as a welder before World War II and as a U.S. immigration officer after the war. When he retired, he again took up blacksmithing and set out to let others know of the beauty he found in this aspect of Guam's heritage. He demonstrated in schools and at festivals and other public events. He was driven by excellence in craftsmanship and the future of his tradition. "If I make something, it's for life," he said. "Nobody can beat the quality of my handiwork. It's first-class."
In 1985, Lujan took on three apprentices, all members of the Guam Fire Department who were used to heat and hard work and who had developed a passion for Lujan's art after seeing him at a demonstration. Others came to him to hone their skills. Television programs, newspapers, and magazines featured his work, and he was invited to exhibit and demonstrate in Australia, Taiwan, and the mainland United States. He received the annual Governor's Art Award on numerous occasions and the Governor's Lifetime Cultural Achievement Award in 1996. The Consortium of Pacific Arts and Cultures honored him by including his work in the American-Pacific crafts exhibit "Living Traditions."
In the words of Lujan's apprentice Frank Lizama, "Without Jack here guiding us, this art would have died. Hopefully, we'll continue to move on. The more we make, the more we want to do."