Joe DeLeon "Little Joe" Hernández
Tejano Music Performer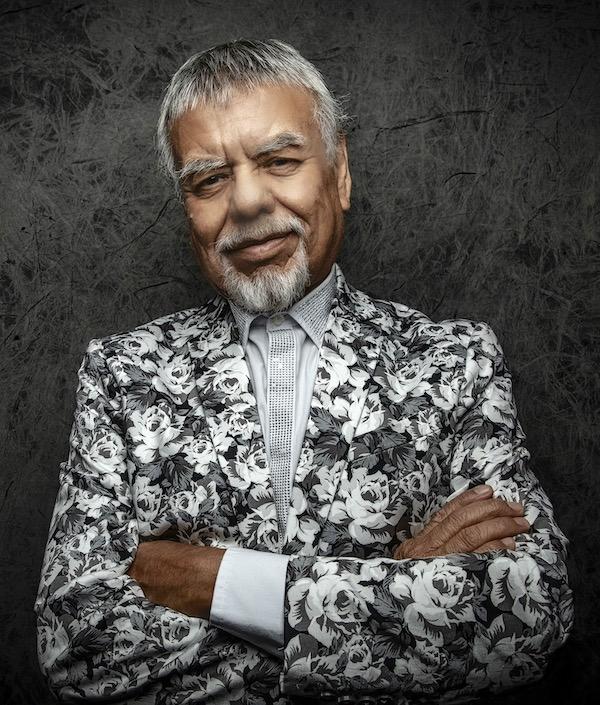 Bio
Described as the "King of the Brown Sound," Little Joe—Joe DeLeon Hernández—has helped pioneer Tejano music, a mix of traditional Norteño, country, blues and rock styles, and has become one of the most prominent figures in the tradition today. In his earlier years, Hernández found influences in the music of Beta Villa, the originator of orquesta Tejana that generally features trumpets and saxophones. As a recipient of the Texas NARAS Governor's Award and Texas State Artist of the Year, he has entertained audiences around the world for more than 65 years with 70 albums and countless shows. Through his music, which features the struggle of the less fortunate, he supports the United Farm Workers, Farm Aid, and Diabetes Educational Campaign Project. His song "Las Nubes" was adopted by the United Farm Workers as their official marching song.
Hernández was born in a one room, dirt floor shack in Temple, Texas, in October 1940. While working as a young migrant cotton field worker, Hernández's cousin, David Coronado, of the band David Coronado & the Latinaires, recruited Hernández on guitar. Hernández realized that the rhythm of picking a guitar reminded him of the rhythm of picking cotton. Soon after joining the band, his first recording came in 1958 on their instrumental single "Safari Part I & II."
Jesse, Hernández's brother, joined the band in 1959 as David Coronado was leaving.  Hernández took over the band, renaming it Little Joe & the Latinaires. Jesse died tragically in an auto accident in 1964. Hernández made a vow to Jesse to carry their music forward, not realizing how far his music would take him. It has opened many doors for other artists and set many new musical trends.
After playing and spending much of his time in the San Francisco area in the 1970s, Hernández discovered "Latinismo", a strong Latin musical world that was not found in Texas at that time. It had a profound change on his music and cultural values, prompting him to change the name of the band from Latinaires to La Familia, emphasizing Hernández's need for knowledge and reflection of his roots.
Nominated 11 times, Hernández has received five GRAMMY Awards: 1991 Best Mexican American album, Diez y Seis de Septiembre, 2005 Best Tejano album, Chicanisimo, 2007 Best Tejano album, Before The Next Teardrop Falls, 2010 Best Tejano album (and a Latin Grammy in 2011), Recuerdos.
Along with his contributions in music, Hernández's most recent endeavor, his biographical book, No Llore, Chingon! An American Story The Life of Little Joe written by Emma Gonzalez, has won five major awards in the International Latino Book Awards, considered the largest Latino cultural awards in the United States.
Little Joe still continues through his work to bring people together for a more harmonious world.
—By Larry Romo