Kelly Church
Anishinabe (Gun Lake Band) Black Ash Basketmaker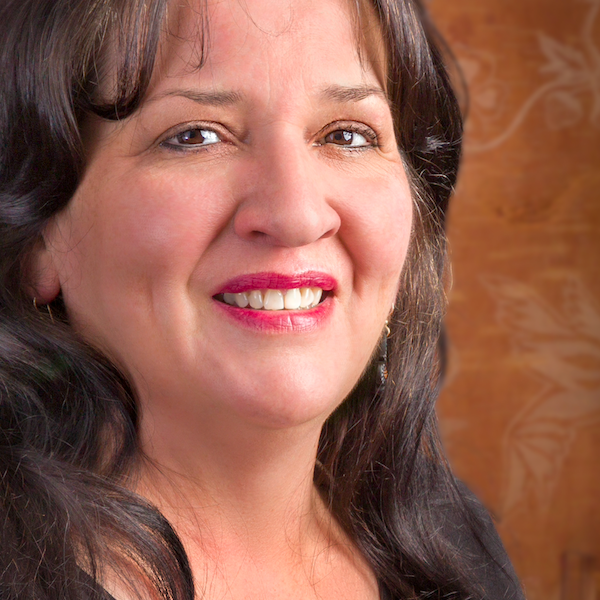 Bio
Kelly Church is Ottawa/Pottawatomi, descended from the Gun Lake and Grand Traverse Bands. She has an experienced master's eye for selecting the best black ash tree to provide the best material for her to create a vast array of baskets, from designed black ash baskets to Summer Strawberry Blossoms. The traditional Anishinabe process of creating a black ash basket from start to finish is an awe-inspiring and learning experience that goes beyond the artistic practice to include discussions in biochemistry, forest management, invasive pest control, traditional language skills, and deep personal memories of family history.
Growing up in southwestern Michigan during the 1970s, Church studied the Odawa language from her paternal grandmother and learned black ash basketry from her father, Bill Church, and cousin, John Pigeon. She has since passed her knowledge on to her daughter, Cherish Parrish. She received an associate of fine arts degree from the Institute of American Indian Arts in Santa Fe, New Mexico, and earned a BFA from the University of Michigan, Ann Arbor. Church then realized her personal artistic mission was to bring people together in workshops to harvest the black ash trees, process the logs into splints, and create personally designed baskets while learning patience, commitment, beauty, and pride in the Native tradition and culture.
By the early 2000s, it was discovered that the Emerald Ash Borer (EAB), an invasive and voracious black ash tree bug from Asia with no known predators, had arrived in the Michigan region and began to devour black ash trees at an enormous rate, resulting in the near extinction of ash trees in Michigan. Church was alarmed that without black ash trees available to harvest, generations of knowledge, experience, and traditional expressions might be lost. She recognized the necessity of researching and documenting, collecting seeds, and collaborating with national and international agencies in getting the word out about this environmental and cultural disaster.
Church's artistic, activist, mentorship, and tradition bearer journey to advocate for the survival of Native traditions has involved many national and international art programs, exhibitions, and work with government agencies such as tribal and U.S. Forest services. She has been named the Eiteljorg Artist in Residence, received a Native Arts and Cultures Foundation's National Artist Fellowship, and been a four-time Artist Leadership Program participant of the Smithsonian National Museum of the American Indian.
By Keevin P. Lewis, Native Arts Program Consultant and former NMAI Artist Leadership Program Coordinator