Mick Moloney
Irish Musician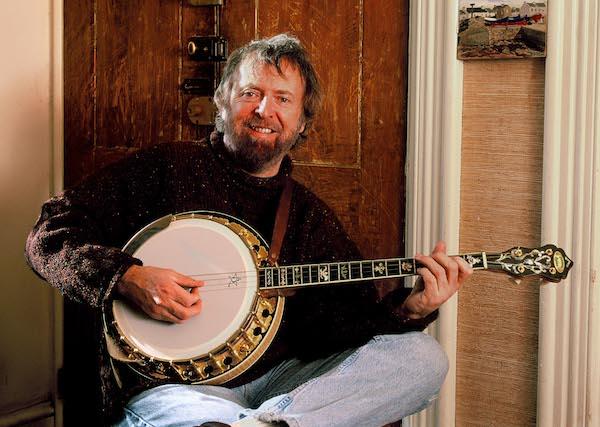 Bio
Mick Moloney was born November 15, 1944, in Limerick, Ireland. He began playing tenor banjo at 16 years of age. As a teenager he listened to American folksingers and especially enjoyed the music of the Weavers and Burl Ives. He remembers that there was not a lot of traditional instrumental music being played where he lived. As he got older, he used to go to neighboring Ennis, just over the River Shannon in County Clare, to listen to music in the pubs. He tape-recorded the tunes so he could "bring them home" with him to learn them.
Growing up, he learned to sing traditional songs and to play guitar as well as mandolin and tenor banjo. During his formative years in Ireland, he played with the Emmet Folk Group, and later the Johnstons. His participation with those bands shaped his perspective on and honed his skills in Irish music. He spent five years touring and recording with the Johnstons.
Moloney came to the United States in 1973 to pursue graduate studies in folklore at the University of Pennsylvania in Philadelphia, where he later earned a doctorate. Since then, he has devoted much of his time to the documentation and presentation of traditional Irish music and musicians.
Moloney has been a driving force in Irish music in the United States. Much of the national exposure received by traditional Irish artists, such as Martin Mulvihill, Donny Golden, and Jack Coen — all National Heritage Fellows — is the result of Moloney's work as mentor, producer, performer, and scholar. By recognizing and recording skilled musicians, he was highly influential in bringing Irish music out of pubs and parlors and placing it on stages and in concert halls. In 1977, Moloney co-founded the Irish music group Green Fields of America.
Over the years, Moloney has taught Irish music and culture at universities around the country and conducted annual tours to Ireland to expose the general public to Irish folk culture. He has made numerous recordings in partnership with other Irish musicians, including Derry fiddler Eugene O'Donnell, button accordionist James Keane, and singer-guitarist Robbie O'Connell. To date, Moloney has released three solo albums.