Nick Spitzer
Folklife Presenter, Educator, and Radio Producer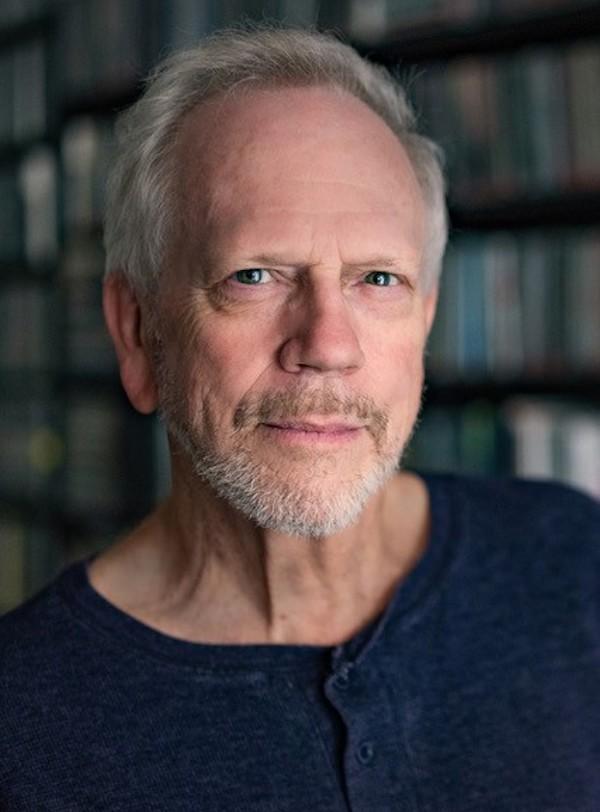 Bio
Nick Spitzer is an anthropologist, folklorist, media producer and professor at Tulane University in New Orleans whose focus is American vernacular culture. His whole life has been spent documenting, broadcasting, and writing about the local, the non-official, the folkloric—the vernacular—all pointing to the vitality and innovation of American culture that is so often neglected by critics, scholars, and government.
While studying anthropology and folklore in college and graduate school, he hosted his own radio programs in Philadelphia and Austin with music and talk not heard anywhere else, in part because he drew upon the local cultures near wherever he was located. After fieldwork and landmark sound recordings in rural Afro-Creole Louisiana communities, he launched the Louisiana Folklife Program with then-Louisiana Arts Council Director Al Head (2012 National Heritage Fellow), and collaborated in the creation of the Baton Rouge Blues Festival, the Folklife Pavilion at the Louisiana World Exposition,and a long-running exhibit called The Creole State in the Louisiana State Capitol building. His work with rural and New Orleans Creole culture led to significant writings on cultural creolization, the process by which new or foreign cultures interpenetrate traditional cultures and create new elements or meanings to older forms.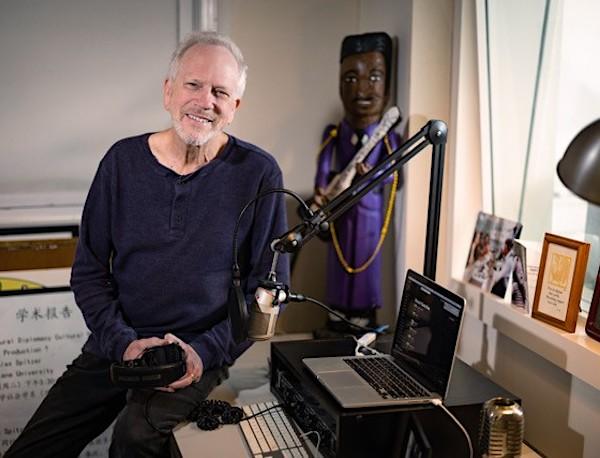 Later, at the Smithsonian, Spitzer curated programs for the Festival of American Folklife and made documentaries for Radio Smithsonian. As a commentator and producer, he went on to work with ABC News' Nightline, NPR's All Things Considered, and Sunday Morning for CBS News. He was also artistic director for seven seasons of Folk Masters at Carnegie Hall and Wolf Trap, and the American Roots Independence Day concerts on the National Mall throughout the 1990s—all heard nationally on public radio.  
In 1998, he began to broadcast his still-airing two-hour program American Routes, and has produced more than 650 programs to date. He drew on local artists from New Orleans and French Louisiana and brought traditional jazz, Cajun and Creole music, along with blues, gospel, country, Tejano, Latin and Caribbean music, roots rock, and soul to the nation each week. Folklorist and music historian John Szwed wrote, "American Routes feels like a letter from home…a home you didn't know you had." Cultural critic Nat Hentoff (2004 NEA Jazz Master) declared, "In the history of American radio, no series has ever come close to Nick Spitzer's American Routes in exploring the many streams of this nation's music." Over the years, Spitzer has carried these streams as cultural diplomacy to audiences in Russia and China. His publications include The Mississippi Delta Ethnographic Overview, Louisiana Folklife: A Guide to the State, Public Folklore (with Robert Baron), and Blues for New Orleans: Mardi Gras and America's Creole Soul. His film Zydeco: Creole Music and Culture in French Louisiana was seen on PBS and globally in French-speaking countries. He has produced and annotated numerous CD recordings and developed special projects such as the 13-part American Routes radio series about hurricane Katrina, "After the Storm."
His honors include a Guggenheim, an ASCAP-Deems Taylor Award, Louisiana Humanist of the Year, and Lifetime awards from the University of Louisiana, the Louisiana Folklore Society, and the American Folklore Society. Spitzer has conducted over 1,200 interviews with musicians and artists. His life's work of discovering, introducing, and sustaining vernacular artists is in the highest tradition and the full spirit of the NEA's Bess Lomax Hawes National Heritage Fellowship.
—By John Szwed, folklorist and music historian