Ralph Stanley
Appalachian Banjo Player/Singer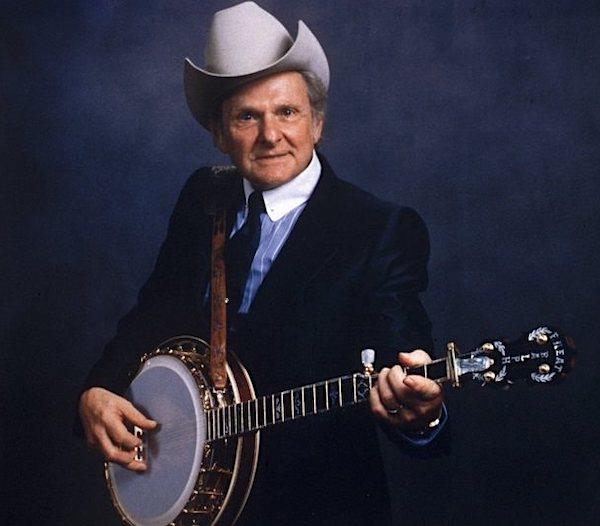 Bio
Ralph Stanley was born February 25, 1927, near McClure, Virginia, in the Clinch Mountains. He and his older brother Carter learned ballad singing and banjo frailing from their mother. Her repertoire ranged from traditional narrative songs to nineteenth-century hymns sung a cappella. Ralph Stanley's continuation of a cappella singing led to its revival in contemporary bluegrass bands.
Ralph and Carter began performing with Roy Sykes and the Blue Ridge Mountain Boys in 1946. They soon left to form a band called the Stanley Brothers and the Clinch Mountain Boys. They broadcast on radio station WCYB in Bristol, Tennessee, "the five-state station," with a signal that reached portions of Virginia, Kentucky, Tennessee, West Virginia, and North Carolina. Their first recordings were made in 1947 on the small Rich-R-Tone label in Johnson City, Tennessee. The group then moved to WPTF in Raleigh, North Carolina. They also signed with Columbia Records, prompting an angry Bill Monroe to move to Decca. Nonetheless, Carter Stanley worked with Monroe for a short time in 1951. The Stanleys reunited, and in 1954 they signed with the Mercury record label and returned to WCYB. On Mercury, they fashioned a hot sound that attracted national attention.
In 1958, feeling the competition from rock 'n' roll, the Stanleys left Mercury. They worked from a Florida base, touring and performing on radio and recording for the Starday and King labels. Carter died in 1966. He had been the spokesman, joke-teller, songwriter, and personality in the act. Ralph, who played banjo and sang tenor harmony, was much more reserved, and many did not expect him to continue his musical career. But in 1967 he formed a new band. He moved back to his old homeplace and told an interviewer, "Some people have told me I ought to continue. I appreciate that. I'm going to."
Although Stanley has played primarily a traditional repertoire, he has also written his own songs. "It's something that comes to you. I might write one tonight and I might not write another one for three years. It just hits you, comes on your mind. I've got up at three or four o'clock in the morning, wrote a song or two, maybe wrote three before I went back to bed. If I didn't get up and write them down, I wouldn't have remembered them the next day. One of them was 'Prayer of a Truck Driver's Son.' They were gospel songs. One of them was 'I Want to Be Ready.' There's been so many in so many years. It's hard to remember."
By the 1970s, Stanley's band, the Clinch Mountain Boys, was in top form and recording for the Rebel label. The lead singer, Roy Lee Centers, had a voice very similar to that of Carter Stanley. The group also featured Keith Whitley on guitar and Ricky Skaggs on mandolin. Despite turnover, Stanley maintained good bands that played traditional material. He continues to play in concerts and festivals around the country and abroad. His music was used in the film O Brother Where Art Thou? (2000).