Reginald "Reggio The Hoofer" McLaughlin
Tap Dancer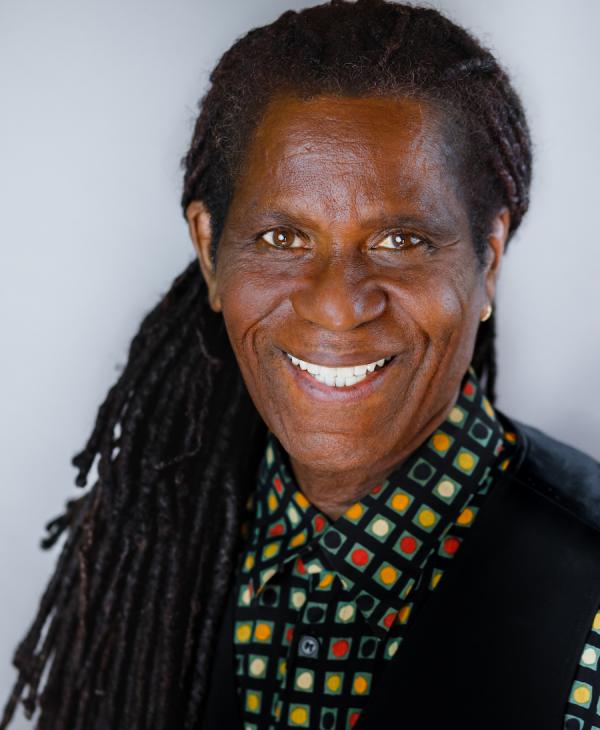 Bio
Reginald "Reggio the Hoofer" McLaughlin is the Windy City's most revered master of tap dancing. For more than 50 years, he has brought his inspired distinctive "hoofing" to the nation's stages—classrooms, senior centers, streets, and festivals —earning a respected place as a passionate performer and teacher who has kept this dance tradition alive.
Born in 1953 on Chicago's South Side, McLaughlin developed a fondness for tap dancing while watching a performance in second grade. After a stint in his teens as a professional R&B musician, McLaughlin met Jimmy Payne, Sr., a prominent Chicago tap dancer, who took the young artist under his wing, providing him with a solid foundation and the motivation to lace up his dancing shoes full-time.
With few professional opportunities and little knowledge of the dance scene, McLaughlin began his career underground, dancing in the subways to earn money to eat. Fortunately, a revival of tap paralleled his burgeoning career and doors soon opened. He joined the roster of Urban Gateways, a nonprofit dedicated to providing arts experiences for Chicago's underserved youth, and presented programs at schools, libraries, museums, and park facilities that combined performance, historical commentary, and demonstration. With a professional track record, McLaughlin left the subway behind, securing bookings as part of dance team programs and as a workshop leader across the city.
In 1994, he met Ernest "Brownie" Brown, half of the vaudeville duo Cook and Brown that had performed on Broadway and with Duke Ellington and Count Basie. Brown also co-founded the legendary dance ensemble the Copasetics in 1949. Determined to keep tradition alive, Brown joined forces with McLaughlin in a duo that tapped together for nearly two decades. Not surprisingly, McLaughlin caught the attention of the Old Town School of Folk Music early on, and they quickly offered him a position as tap instructor. Today, nearly 30 years later, he maintains a vigorous teaching schedule, determined to pass on the tradition to another generation. Recently, McLaughlin worked closely with ragtime pianist Reginald Robinson and the Carolina Chocolate Drops on the musical production Keep A Song in Your Soul: The Black Roots of Vaudeville, which was supported by the Arts Endowment. He also produced two dance instructional videos, appeared in five documentaries, and is currently working on a one-man show.
McLaughlin's efforts earned him a plethora of awards, including the Flo-Bert Award, given for achievement in the art of tap dancing, and grants from the Illinois Arts Council Agency. He also garnered funding from the Rockefeller Foundation's MAP Fund and the Joyce Foundation. In 2015, the Old Town School of Folk Music honored "Reggio the Hoofer" with their Distinguished Teaching Artist Award, and in 2021 named a dance studio after him.
By Bucky Halker, historian, Chicago, Illinois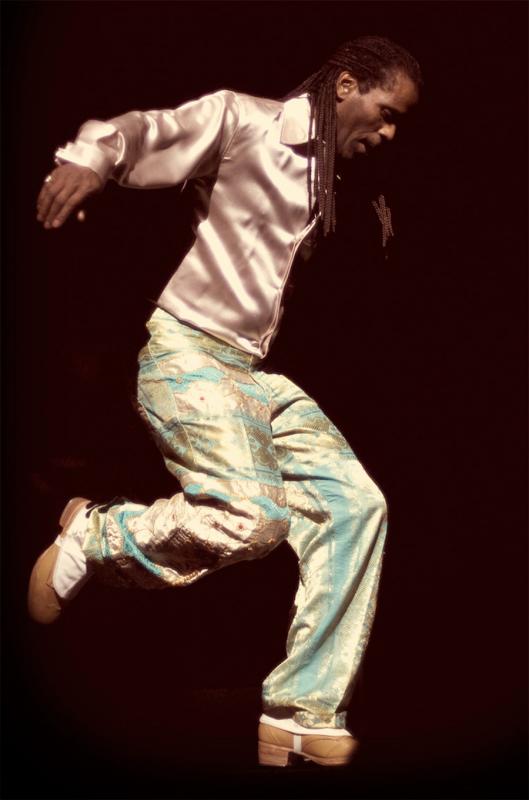 Reggio The Hoofer from Reginald McLaughlin on Vimeo.