Sheila Kay Adams
Ballad Singer, Musician, & Storyteller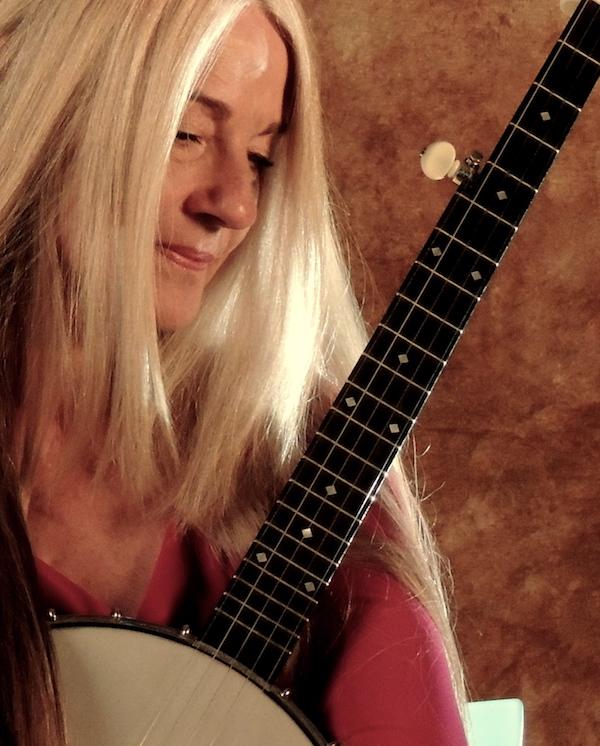 Bio
A seventh-generation ballad singer, storyteller, and musician, Sheila Kay Adams was born and raised in the Sodom Laurel community of Madison County, North Carolina, an area renowned for its unbroken tradition of unaccompanied ballad singing that dates back to the early Scots/Irish and English settlers in the mid-17th century. Adams learned to sing from her great-aunt Dellie Chandler Norton and other notable singers in the community, such as Dillard Chandler and the Wallin family (including NEA National Heritage Fellow Doug Wallin). In addition to ballad singing, Adams is an accomplished clawhammer-style banjo player and storyteller. Adams began performing in public in her teens, and throughout her career she has performed at festivals, events, music camps, and workshops around the region country and the United Kingdom, including the acclaimed International Storytelling Festival in Jonesborough, Tennessee, and the 1976 and 2003 Smithsonian Folklife Festival as part of The Bicentennial Celebration and Appalachia: Heritage and Harmony.
Adams is the author of two books: Come Go Home With Me, a collection of stories published by the University of North Carolina Press and a 1997 winner of the North Carolina Historical Society's award for historical fiction; and My Old True Love, a novel published by Algonquin Books in 2004. She has recorded several albums of ballads, songs and stories including My Dearest Dear (2000), All the Other Fine Things (2004), and Live at the International Stroytelling Festival (2007). Adams appeared in the movies Last of the Mohicans (1992) and Songcatcher (2000), a movie for which she also served as technical advisor and singing coach.
Adams' devotion to preserving and perpetuating her heritage earned her the North Carolina Folklore Society's Brown-Hudson Award in recognition of her valuable contributions to the study of North Carolina folklore. In a letter in support of her nomination, George Holt, director of performing arts and film studies at the North Carolina Museum of Art wrote, "Sheila Kay Adams is the key figure in carrying forward to this day the tradition of unaccompanied ballad singing that has enriched her community for more than two centuries, promoting its beauty throughout our country and beyond, and insuring that it will be perpetuated by younger generations of singers well into the 21st century."
[Excerpts of "I'm Going Back to North Carolina" from Live at the International Storytelling Festival and "Little Margaret" from All the Other Fine Things, used courtesy of Sheila Kay Adams and Granny Dell Records.]