Thomas Maupin
Old-time Buckdancer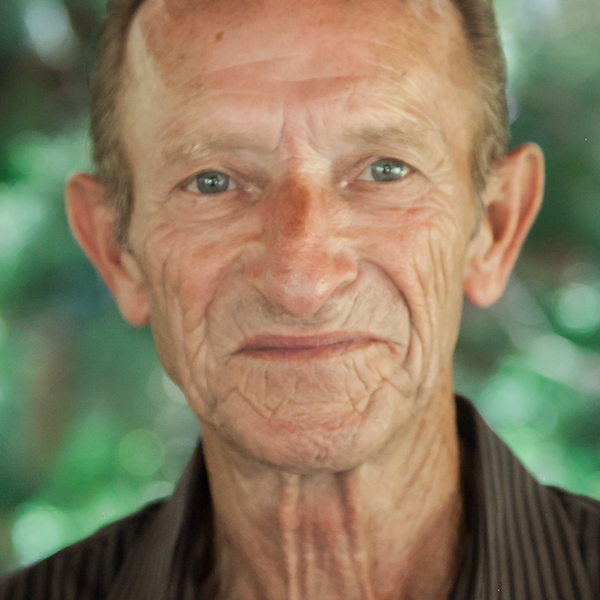 Bio
An elegant master of flatfoot buck dancing, Thomas Maupin has blended traditional steps learned in his family with a distinctive personal rhythmicality to create a mesmerizing and highly musical style.
Born in 1938 in rural Eagleville, Tennessee, Maupin was surrounded by dancers on both sides of his family. Along with older relatives and his nine brothers and sisters, he "traded steps" as a child at domestic and community square dances. His maternal grandmother, Will, lived with the family and danced in a flatfoot—often barefoot—unadorned country style. Her influence on Maupin was strong, and today, more than her movement, it is her sound—the metric thud of heel meeting wooden floor—that he remembers. As Maupin entered adulthood, rural dances waned. Once married with children and employed in an aircraft factory, he took a 15-year hiatus from dancing.
With his children grown and with the emergence of regional old-time music contests, Maupin returned to dancing and found a new community of traditional musicians and steppers. His dance continued to develop as he became an active competitor. In performance, Maupin is most animated from bent knees to shoe soles, his form firmly anchored at his narrow waist. His lean upper body swivels with subtle emphasis, in graceful balance with his toes and heels. His feet tap, stomp, and slide a sophisticated rhythm grounded in the accents of traditional fiddle and banjo tunes. Distinguished by his impressive crisscrossing and scissor steps, Maupin is known to dance at times without instruments, as his feet and vocal patter make a fully functional musical ensemble.
Beginning in the mid-1970s, Maupin became a mainstay at music contests in the South. His precise musical timing and collaborative spirit made him favored among old-time string bands, who worked with him more in a symbiotic relationship than an accompanying one. Over the next three decades, he won state championships in Tennessee, Kentucky, Georgia, Alabama, and Indiana, as well as several national and regional championships in buck dancing, clogging, and freestyle dance.
In the 2000s, Maupin began a musical partnership with his grandson Daniel Rothwell, an award-winning traditional banjo player. Their relationship was portrayed in the 2010 documentary Let Your Feet Do the Talkin'. In 2009 Maupin was given the Trail Blazer Award from the Uncle Dave Macon Days Festival and in 2011 he earned the Tennessee Governor's Folklife Heritage Award. Over the years, he has patiently guided many young dancers on festival grounds or in his open house, and inspired hundreds more through workshops and exhibitions at numerous major festivals and heritage events. Maupin has evolved a deceptively simple artistic philosophy: follow the note of the tune, dance the music that you hear, and make your feet say something.
Bio written by Bradley Hanson, Tennessee Arts Commission