Tom Davenport
Filmmaker, Documentarian, and Media Curator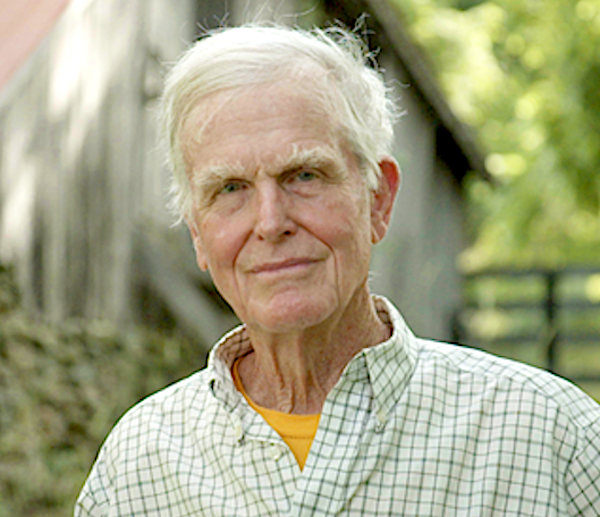 Bio
Tom Davenport, recipient of the 2021 Bess Lomax Hawes National Heritage Fellowship, has dedicated much of his life to creating forums to teach the world about different cultures and ways of life. Through collaborations with hundreds of documentary filmmakers, he brings stories and traditions of American culture to Folkstreams, a free streaming service for nearly 400 hard-to-find documentary films about American folklife. The curated site includes interviews with filmmakers, background essays, teacher guides, and film transcripts. The films of Les Blank, Arlene Bowman (Diné), John Cohen, Amanda Dargan, Gerald Davis, Bill Ferris, Debora Kodish, Alan Lomax, Olga Nájera-Ramírez, Pete and Toshi Seeger, Bill Wiggins, and Steve Zeitlin are among those whose work lives on Folkstreams.
Davenport had early contact with iconic figures in folklife and cultural heritage when his father, Robert Davenport, moved to Washington, DC during the Great Depression and became president of the Washington Book Shop, a left-leaning cooperative which hosted performances of Woody Guthrie and Lead Belly. He then discovered their 78 rpm records as a teenager in the 1950s.
Davenport attended Yale and spent time in East Asia, where he began a lifelong practice in Zen Buddhism and began to photograph folk traditions in Taiwan. He moved to New York in the mid-1960s, and found a job with Richard Leacock and D.A. Pennebaker, pioneers of cinéma verité. He married Miriam McDaniel, and in 1970, they moved to a farm in Virginia to complete work on his first documentary, The Shakers. There, he began a lifelong partnership with folklorist Dan Patterson from UNC Chapel Hill. Simultaneously, the Davenports produced From the Brothers Grimm, a live-action series of folktales set in Virginia.
Struggling to get his own documentary films seen, and to shine a light on other folklore-inspired films, Davenport became intrigued with new technologies of streaming in the late 1990s. In 2000, he wrote to folklorist Bill Ferris, then chairman of National Endowment for the Humanities, about his idea for a streaming site. This started a 20-year search for folklife films, a number of which would have been irretrievably lost but for his efforts to identify and stream them. The films now serve as a touchstone for younger generations to tap into the lived experiences of often overlooked Americans with deeply rooted traditions. As Davenport wrote, "One of the ways we made Folkstreams appealing was to treat the filmmaker as an artist, an 'auteur.' The films we selected for Folkstreams are not clips of performances, but documentaries that have a story, and in best of them, give something of the catharsis that art conveys."
Davenport received the first Archie Green Award from the American Folklore Society, which recognized Folkstreams as a visionary project. The award described Folkstreams.net as "an extraordinary democratic initiative in public folklore and education, exponentially increasing the visibility of the field, and giving grassroots communities across the U.S. access to their own traditions, folklore, and cultural history."
By Steve Zeitlin, Founding Director, City Lore