Walter Murray Chiesa
Traditional arts specialist and advocate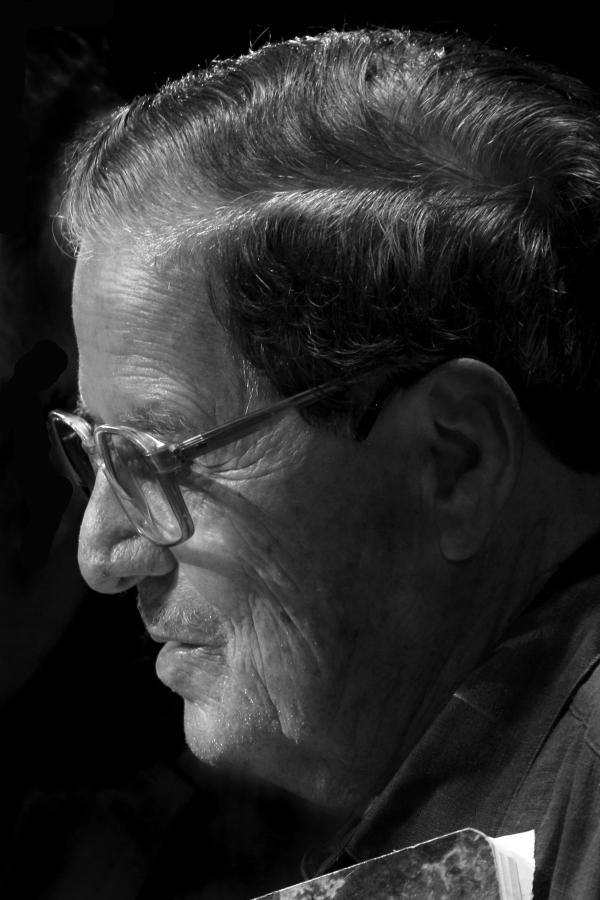 Bio
The 2008 Bess Lomax Hawes National Heritage Fellow, Walter Murray Chiesa, has spent a lifetime documenting and championing the traditional crafts of Puerto Rico. Murray Chiesa grew up in Puerto Rico, but he left to study at University of California at Los Angeles. In 1962 he was invited by Puerto Rico's pioneer of cultural heritage, Ricardo Alegria, to be the director of the Crafts Division of the Institute for Puerto Rican Culture. From that point forward, he dedicated himself to traveling the winding mountain roads and coastal plains of the island, identifying traditional craftsworkers, mapping crafts traditions, and mounting public programs to raise awareness of Puerto Rican crafts. Chiesa taught at the Center for Advanced Studies of the Caribbean and founded the Office of Crafts Development at Fomento, now known as the Puerto Rican Industrial Development Corporation. While there, he initiated an annual Month of the Craftsman and coordinated a Year of Crafts for the island. Another major contribution was his establishment of a Crafts Tool Bank providing needy craftsworkers with tools for their trade. Of the six craftspeople from Puerto Rico who have previously received an NEA National Heritage Fellowship, it is safe to say that none would have achieved this honor without the attention and patronage of Chiesa. Celestino Aviles, a santo carver who received a Heritage Fellowship in 2001, referred to Chiesa as "el papa de los artesanos" or "the craftsworkers' father."
Interview by Mary Eckstein for the NEA
NEA: First of all, I want to congratulate you on your Heritage Fellowship.
Walter Murray Chiesa: I accept that in the name of all the master craftsmen of the past and of the present and I dedicate it to Dr. Ricardo Alegria, my mentor.
NEA: How did you feel when you heard the news?
Walter Murray Chiesa: I was very happy because at last Puerto Rico has been recognized as a crafts power. Thousands of master craftsmen, charcoal burners, musical instrument makers, mask makers, basket makers, have been anonymous throughout more than four centuries. They lived their lives and worked and no one paid any attention to them. Nothing is written about them and I have always wanted to create a crafts bibliography. And this morning I received a call from the Department of Education -- they are going to promote the writing of biographies of craftsmen in the schools, which is great. So it's many good things at the same time.
NEA: You're receiving the Bess Lomax Hawes Award. Tell me what it means to you, knowing that you were friends with Bess.
Walter Murray Chiesa: She's greatly loved by my family and by myself. She's a symbol. We are very good friends. It's a great honor to receive this prize in her name.
NEA: Can you tell me a little bit about your earliest memories being attracted to the traditional crafts in Puerto Rico, what led you to make this your life work?
Walter Murray Chiesa: It was very easy for me because my grandfather Juan Chiesa, although he was a teacher in the rural areas, he was a real countryman. He was a craftsman. He made all kinds of boxes and oil lamps of tin. I think I was his favorite grandchild because I was always after him to tell me stories of long ago under the Spanish regime. My mother was a teacher also and she really made me eager with her stories, too. So I couldn't help it. I started looking for craftsmen when I was about nine years old.
NEA: Are you a craftsman yourself?
Walter Murray Chiesa: No, no. I am a conspirator. In Spanish there is word "ambulando," a traveling asker, always asking and always carrying a notebook. A friend of mine called them "les preguntonas" -- the questioners. Everywhere I go I carry a notebook -- I have thousands of notebooks at home and I don't know what to do with them because there is so much information. I have collected the crafts vocabulary. I have collected stories told by craftsmen and by old farmers, especially supernatural stories. It's all very interesting. I can never quit.
NEA: How do you see your role as an advocate for the craftsman? Have you seen a greater apprecition in Puerto Rico over your lifetime?
Walter Murray Chiesa: Everyone was surprised that there would be someone looking out for the craftsmen. Most people call the craftsmen "the humble artist." He's not humble; he's very proud and full of dignity. I have done this with great pleasure presenting these master craftsmen to the people, especially in schools. I have gone to hundreds and hundreds of schools talking about crafts with my slides. Some call me are old fashioned because I use slides -- I just don't know how to use the electronic systems, just slides! But, the change has been very interesting. I myself say that the greatest movement in Puerto Rico in modern times has been the acceptance of craftsmen. I cannot imagine how the craftsman was so anonymous throughout four centuries and a half. There are no written biographies of craftsmen and I want now every mayor of Puerto Rico to commission the writing of five biographies of craftsmen of long ago and of the present. That way we can build a crafts library very quickly.
What I want is for some trained persons to interview the master craftsman so they can get this information. That is my main objective now. That's why I am so glad that the Department of Education is going to organize a contest to see which school produces more biographies of craftsmen.
NEA: What do you get personally or spiritually from your interaction with the craftsmen you work with?
Walter Murray Chiesa: They are part of my family. My living room is full of pictures of them, and they are my great grandsons.
NEA: You mentioned that you have thousands of notebooks. What are you planning to do with all that information?
Walter Murray Chiesa: I have two manuscripts, Crafts Diary and The Craftsmen's Wisdom. Everything they told me about certain things, about witches or anything, I just quote them and the essentials are direct quotes from them. All the craftsmen, master craftsmen of the world, have great wisdom and no one quotes them. There's so much of value in what they say. That will be Craftsmen's Wisdom. And then the Crafts Diary is my own personal experience talking to them. 
NEA: Are you training field workers or young traditional arts advocates who want to help preserve the traditional arts?
Walter Murray Chiesa: I am now at the University del Turabo which gives me a free hand to collect all the information. When I am there I would like to offer a seminar called Panorama Puerto Rican Crafts from the times of the Indians to the present. Last year we had over 15 seminars, but this year is the year which I would like to do the most I can, since it coincides with this great honor. I want to make the most of it. I would also like to speak to elementary school children, and that's what I want. I believe in the opportunities to give as many seminars as I can.
We keep losing vast treasure. I have a group of volunteers now, and they are going with me to Washington. Some are in high offices in the Department of Education here.  I conspire all the time. I am very happy now because I have this group of people from the Department of Education and others at the university. We have a professor who has sent 15 students to Harvard to be doctors in art and I am already conspiring with them and they write letters. They are even going to promote one family for the national heritage award, Francisco Rosario wood turner, veteran wood turner.  So I am conspiring all the time. I never stop.  
NEA: Now, can you just speak a little bit to what has kept you documenting craftsmen all these years, what has kept you so invested in the work and doing the field work? What inspires you, what motivates you to keep documenting?
Walter Murray Chiesa: The recognition of the craftsman, the anonymous craftsman, that's the greatest thing for me. I look at their pictures and I feel I am responsible for them, for their promotion. It's not only the craft, it's the wisdom they possess. And this is the same all over the world, you know, master craftsmen in Japan they are really monuments, and in Puerto Rico they have established the Living Monument Award. I'm always thinking what to do. I get new ideas, I tell my wife, oh, this is new. Let's see how we can accomplish it. But you see, even in our map, I have taken the map of Puerto Rico and I have found and traced all the names that have to do with crafts. Crafts taxonomy I call it, you see. In order to bring to the attention the craftsmen and this long forgotten history, there's no history of craftsmen in Puerto Rico written yet, but I expect that I will accomplish this. Yes, I am very hopeful that I will.