Donald Byrd
Trumpeter, Flugelhornist, Educator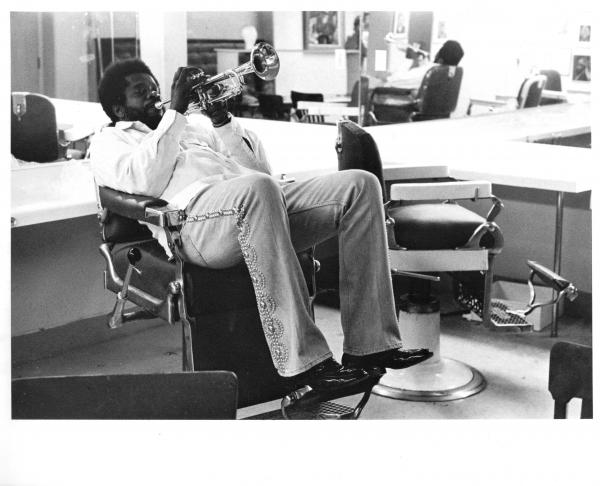 Bio
A pioneer jazz educator on African-American college and university campuses, as well as general colleges and universities, Donald Byrd also was a leading improviser on trumpet. Raised in the home of a Methodist minister and musician, he learned music in the then highly regarded music education system in the Detroit high schools. Byrd went on to earn degrees from Wayne State University and the Manhattan School of Music, eventually earning a doctorate from the University of Colorado School of Education. He studied music with the famed teacher Nadia Boulanger in Paris in 1963.
Byrd played in the Air Force band during 1951-52, then relocated to New York. Some of his earliest gigs in New York were with the George Wallington group at Cafe Bohemia. He joined Art Blakey's Jazz Messengers in December 1955. Following his Messengers experience, he worked in a variety of bands with Max Roach, John Coltrane, Red Garland, and Gigi Gryce, refining his playing skills. In 1958 he co-led a band with fellow Detroiter Pepper Adams, which continued for the next three years.
In the early 1960s, he became a bandleader of his own touring quintet. During 1965-66 he was a house arranger for the Norwegian Radio Orchestra. It was also at this time that he became more active as an educator, teaching at New York's Music & Art High School. He held clinics for the National Stage Band Camps, giving private lessons and instruction. Among the college and university teaching appointments that followed were Rutgers University, Hampton University, Howard University, North Carolina Central University, North Texas State, and Delaware State University. He also earned a law degree between teaching appointments.
At Howard University, where he was chairman of the Black Music Department, he brought together a group of talented students to form Donald Byrd & the Blackbyrds, a pop-jazz band that had a hit record for Blue Note, and continued to record -- sans Byrd -- for the Fantasy label. His recorded innovations included the use of a vocal chorus, which resulted in his popular recording of "Cristo Redemptor," as well as his engagements of gospel texts.
Selected Discography
First Flight Denmark, 1955
At the Half Note Cafe, Vol. 1 + 2, Blue Note, 1960
Electric Byrd, Blue Note, 1970
Black Byrd, Blue Note, 1974
A City Called Heaven, Landmark, 1991