George Wein
Producer, Pianist (Award for Jazz Advocacy)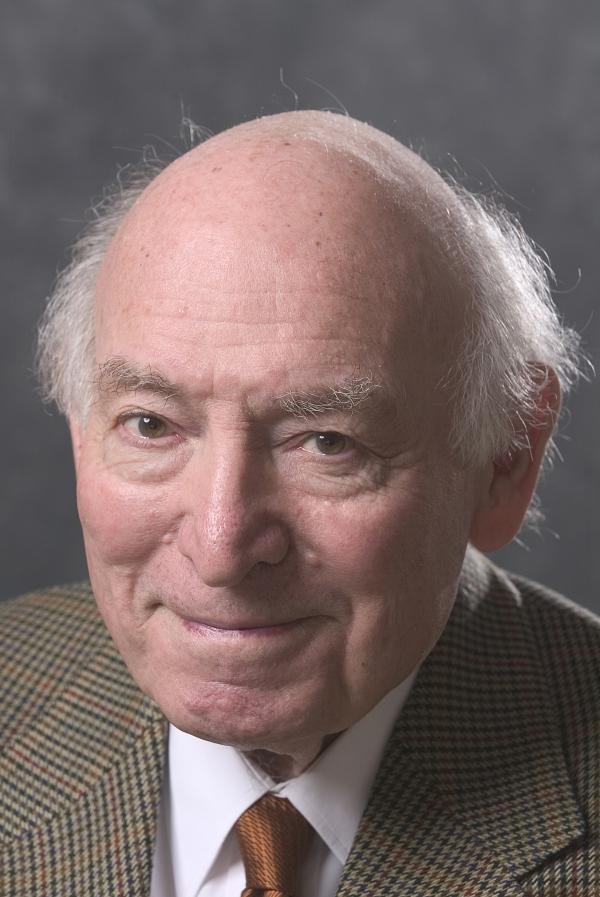 Bio
Jazz impresario George Wein—recipient of the 2005 A.B. Spellman NEA Jazz Masters Fellowship for Jazz Advocacy—was renowned for his work in organizing and booking music festivals, and in particular for creating the Newport Jazz Festival, an event that, in the words of the late jazz critic Leonard Feather, started the "festival era."
A professional pianist from his early teens, Wein went on to lead his own band in and around his native Boston, frequently accompanying visiting jazz musicians. In 1950, he opened his own club in Boston, formed the Storyville record label, and launched his career as a jazz entrepreneur. In 1954, he was invited to organize the first Newport Jazz Festival. He subsequently played an important role in establishing numerous other international festivals, including the annual Grande Parade du Jazz in Nice, France. In 1969, Wein established Festival Productions, Inc., which has offices in six cities and produces hundreds of musical events internationally each year. In 1971, unruly crowds forced Wein to move the jazz festival from Newport to New York City, where he pioneered the idea of corporate underwriting of festivals, first with the Kool Jazz Festival and then with the JVC Jazz Festival. Though he sold Festival Productions in 2007, he remained active in the music scene, serving on the boards of Jazz at Lincoln Center, the Apollo Theatre Foundation, and Carnegie Hall.
Wein received numerous honors over the years, including honorary degrees from the Berklee College of Music and Rhode Island College of Music, a DownBeat Lifetime Achievement Award, the Commandeur de L'Ordre des Arts et Lettres from France, and invitations to be honored at the White House in 1978 and 1993. In addition, he was an author, whose autobiography Myself Among Others was recognized by the Jazz Journalists Association as 2004's best book about jazz, and he continued to perform as a pianist with his group, the Newport All-Stars, into his 90s.
In 2009, Wein again became involved with the jazz festivals in New York and Newport, securing new financial sponsors for both. Wein noted when starting with the festivals again, "I never went into it as 'a business'… I mean, the music was in my head, in my heart, in my soul. And it still is."
Selected Discography
Wein, Women & Song, Atlantic, 1955
George Wein & the Newport All-Stars, Impulse!, 1962
George Wein's Newport All-Stars, Atlantic, 1969
European Tour, Concord Jazz, 1987
Swing That Music, Columbia, 1993
"I am very pleased to accept the Jazz Masters award from the National Endowment for the Arts on behalf of all those jazz fans who, as a labor of love with little concern for business, have devoted much of their lives to the creation of opportunities for jazz musicians to appear in cities and towns all over America and the world."