Henry Threadgill
Saxophonist, Flautist, Composer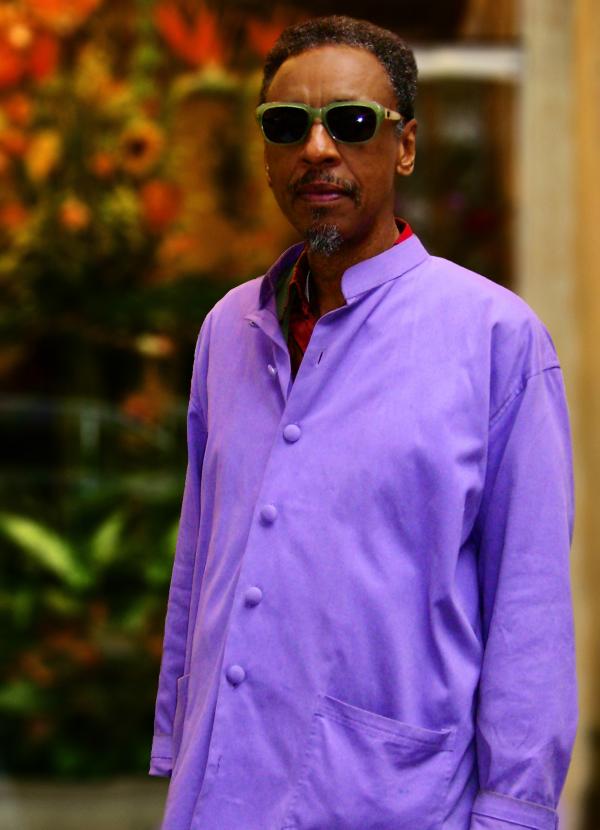 Bio
Since the 1960s, Henry Threadgill has been on the leading edge of avant-garde jazz with his original compositions. He was awarded the Pulitzer Prize for Music in 2016, one of only three jazz artists to win the prestigious award.
Threadgill grew up on the South Side of Chicago and first played percussion, then clarinet in the Englewood High School band before switching to saxophone at age 15. At 19, he joined Muhal Richard Abrams' Experimental Band, which evolved into the Association for the Advancement of Creative Musicians (AACM), a collective of musicians that emphasized playing their own music. At the same time, he also performed in local polka and Latin bands, with theater pit orchestras and marching bands, and played the blues at joints like the South Side's Blue Flame, all while studying at the American Conservatory of Music in Chicago where he majored in piano, flute, and composition
In 1967, he enlisted in the U.S. Army as a clarinetist-saxophonist, doubling as composer and arranger, and was sent to Vietnam to join the 4th Infantry Division Band. Injured during the 1968 Tet Offensive, he was honorably discharged with two campaign ribbons. He returned to Chicago in 1969 and rekindled his work with the AACM. He then formed the band Air in 1972 with AACM members Fred Hopkins and Steve McCall, releasing a collection of albums that explored the edges of improvisation for a trio.
After Air, Threadgill continued working with ensembles of varying sizes, introducing new repertoire and unusual instrumentation. His 1970s band, the Henry Threadgill Sextett, included a cello with more typical jazz instruments to play his complex compositions. A decade later, the Very Very Circus ensemble featured two electric guitars, two tubas, French horn, and drums—along with Threadgill on alto sax, flute, and other instruments. In the 1990s, he led his group Make a Move. From 2000 to 2015, he recorded six albums with his band Zooid before launching his new groups Double Up, and 14 and 15 Kestra: AGG, with which he continues to record, perform, and tour.
Threadgill is a sought-after composer whose commissions have premiered nationally at the Brooklyn Academy of Music, Carnegie Hall, the Miller Theatre at Columbia University, as well as internationally in Salzburg (Austria) and at the Venice Biennale (Italy). In 1974, he received a National Endowment for the Arts Jazz Composition Fellowship. In addition to the Pulitzer Prize, honors bestowed upon Threadgill include a Guggenheim Fellowship (2003), a United States Artists USA Fellowship (2008), induction into the ASCAP Wall of Fame in 2015, and a Doris Duke Artist Award (2016). In 2016, the Vietnam Veterans of America honored him with their Excellence in the Arts Award.
Selected Discography
Air, Air Lore, Bluebird RCA, 1979
Easily Slip into Another World, Novus, 1987
Henry Threadgill Very Very Circus, Spirit of Nuff…Nuff, Black Saint, 1990
Zooid, In for a Penny, In for a Pound, Pi Recordings, 2014
Double Up, Plays Double Up Plus, Pi Recordings, 2017
This acknowledgment by the National Endowment for the Arts is an award that comes from the government. Recognizing one's contribution to art at the highest level is an honor that I am thankful for.