Jamey Aebersold
Educator, Saxophonist, Pianist, Bassist, Banjo Player (Award for Jazz Advocacy)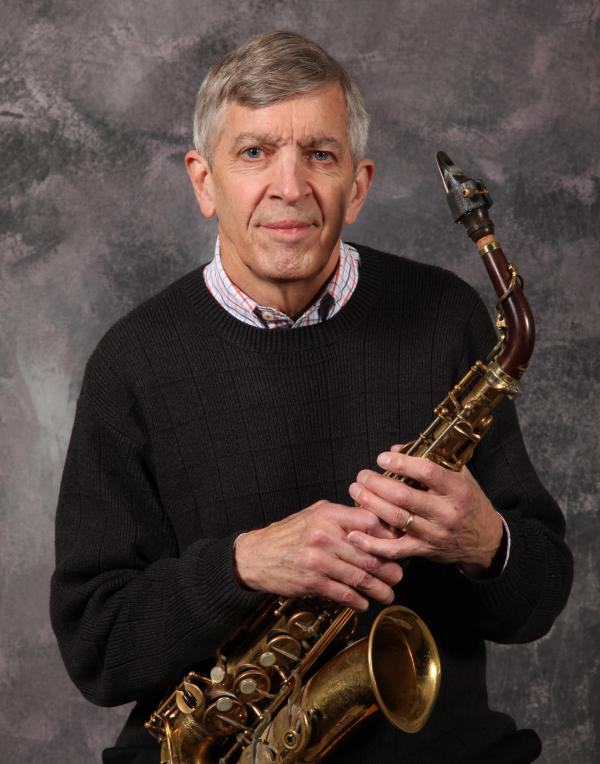 Bio
"To be chosen for the NEA Jazz Master award is the highest award our country gives and I am humbled to have been chosen. This is an exceptional honor for me because it recognizes jazz education's contributions to the jazz legacy. I will continue to offer my services to further this marvelous American art form and I wholeheartedly thank the NEA for this award."
"There is not a second that goes by that a person is not practicing with a Jamey Aebersold Play-A-Long record," Aebersold—recipient of the 2014 A.B. Spellman NEA Jazz Masters Fellowship for Jazz Advocacy—noted in a 2009 interview. These Play-A-Long recordings have made it possible for jazz players young and old to create an interactive jazz environment in a classroom, their living room, on a street corner, or in a subway station. With the production of his first Jazz "Play-A-Long" recording in 1967, a new form of jazz education began, one that allowed novice or professional students to practice improvisational skills alongside professionals and noted jazz musicians without a classroom or a teacher--one that made practicing fun. For close to 50 years, Aebersold has produced 133 volumes of jazz recordings and books, along with various supplemental items, carving out a new avenue for jazz education.
In 1962, Aebersold graduated from Indiana University with a master's degree in saxophone, one of several instruments he plays (he also plays the piano, bass and banjo). Aebersold's inspiration to create the first Play-A-Long recording came in 1966 while assisting at a workshop in Connecticut. A student requested a recording of his piano accompaniment, with which he could then rehearse and improvise at home. That first volume, titled How to Play Jazz and Improvise, has since been translated into six languages and is sold all over the world. The Play-A-Longs feature such well-known musicians as, Kenny Barron, Randy Brecker, Dave Brubeck, Ron Carter, David Liebman, Mulgrew Miller, Jimmy Raney, and Cedar Walton.
Aebersold also is the director of the Summer Jazz Workshops--held annually since 1977 at the University of Louisville in Kentucky, where he served on the faculty for many years--which for more than 40 years have provided intensive training in jazz improvisation for musicians at all levels. The Summer Jazz Workshops have been held in eight countries and feature an element of jazz education that Aebersold has trumpeted--the value of small group combos. These workshops attract people from more than 20 countries each year to the University of Louisville campus.
In 1989, Aebersold was inducted into the International Association for Jazz Education Hall of Fame and in 2004 the Jazz Midwest Clinic honored him with the Medal of Honor in jazz education. Aebersold has taught at three colleges and universities in the Louisville, Kentucky, area, and in 1992 he received an honorary doctorate of music from Indiana University. He continues to teach, conduct jazz clinics around the country, and perform as leader of the Jamey Aebersold Quartet in addition to running Jamey Aebersold Jazz.
Selected Discography:
Volume 105 : Dave Brubeck: In Your Own Sweet Way, Jamey Aebersold Jazz, 2004
Volume 108 : Joe Henderson: Inner Urge, Jamey Aebersold Jazz, 2004
Volume 111 : J. J. Johnson: 13 Original Songs, Jamey Aebersold Jazz, 2006
Volume 115 : Ron Carter, Jamey Aebersold Jazz, 2007
Volume 121 : Phil Woods: 14 Originals, Jamey Aebersold Jazz, 2008