Paquito D'Rivera
Saxophonist, Clarinetist, Flutist, Composer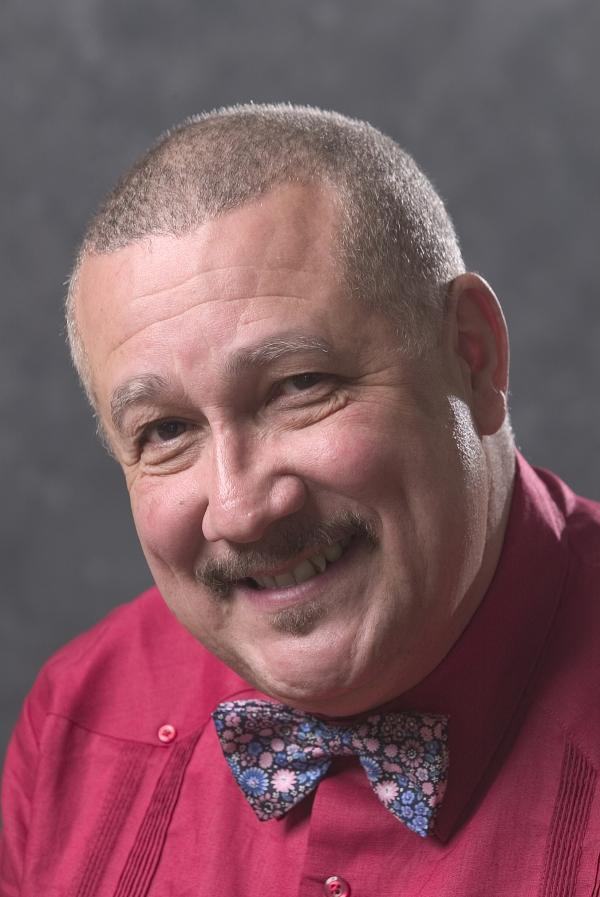 Bio
"Since I was a kid, my father, a classical tenor who loved jazz, introduced me to the music of Lionel Hampton, Count Basie, Benny Carter and Teddy Wilson. Later on I grew up listening to the likes of Dizzy Gillespie, Benny Golson, Max Roach, Ella, Sara, Carmen, Dave Brubeck, The Heath Brothers, Gil Evans, Clark Terry and Jackie McLean.  Now, 50 years after my first public performance, it feels like an incredible dream, to share the NEA Jazz Masters distinction with these giants that gave my life meaning."
The winner of several Grammy Awards, Paquito D'Rivera is celebrated both for his artistry in Latin jazz and his achievements as a classical composer. Born in Havana, Cuba, he performed at age 10 with the National Theater Orchestra, studied at the Havana Conservatory of Music and, at 17, became a featured soloist with the Cuban National Symphony.
D'Rivera co-founded the Orquesta Cubana de Música Moderna and served as the band's conductor for two years. In 1973, he was co-director of Irakere, a highly popular ensemble whose explosive mixture of jazz, rock, classical, and traditional Cuban music had never before been heard. The band toured extensively and in 1979 was awarded the Grammy Award for Best Latin Jazz Ensemble.
In 1980, while on tour in Spain, D'Rivera sought asylum in the United States embassy. Since then he has toured the world with his ensembles—the Paquito D'Rivera Big Band, the Paquito D'Rivera Quintet, and the Chamber Jazz Ensemble.
His numerous recordings include more than 30 solo albums. In 1988, he was a founding member of the United Nation Orchestra, a 15-piece ensemble organized by Dizzy Gillespie to showcase the fusion of Latin and Caribbean influences with jazz. In 1991, he received a Lifetime Achievement Award from Carnegie Hall for his contributions to Latin music. That same year, as part of the band Dizzy Gillespie and the United Nation Orchestra, he was featured with James Moody, Slide Hampton, Airto Moreira, Flora Purim, Arturo Sandoval, Steve Turre, and others on the Grammy Award-winning recording, Live at the Royal Festival Hall.
He has appeared at, or written commissions for, Jazz at Lincoln Center, the Library of Congress, the National Symphony Orchestra, Brooklyn Philharmonic, London Philharmonic, Costa Rican National Symphony Orchestra, Simón Bolivar Symphonic Orchestra, and Montreal's Gerald Danovich Saxophone Quartet. He serves as artistic director of jazz programming at the New Jersey Chamber Music Society and is artistic director of the Festival Internacional de Jazz en el Tambo (Punta del Este, Uruguay) and the Duke Ellington Festival in Washington, DC. His memoir, My Sax Life, was released in 2005.
He has become the consummate multinational ambassador, creating and promoting a cross-culture of music that moves effortlessly among jazz, Latin, and classical. D'Rivera received the National Medal of Arts in 2005.
Selected Discography
Blowin', Columbia, 1981
Dizzy Gillespie and the United Nation Orchestra, Live at the Royal Festival Hall, Enja, 1989
Portraits of Cuba, Chesky, 1996
Brazilian Dreams, MCG Jazz, 2001
Funk Tango, Sunnyside, 2006
Interview by Molly Murphy for the NEA
January 10, 2008
Edited by Don Ball
SIX-YEAR-OLD PROFESSIONAL
Q: You started playing professionally at age six?
Paquito D'Rivera: Sort of. I think always I was kind of a professional musician; at least I had a professional mentality. My father was a professional classical saxophone player who did all types of music, cabaret and all that, so I already decided I wanted to be a professional musician. I was not clear what type of music I was going to be doing because I liked any type of music. I grew up listening to Mozart as well as Ellington, Benny Goodman and Brahms.
Q: How did you decide to take up clarinet?
Paquito D'Rivera: I really didn't decide it. In those days, my father decided for me that I was going to be an alto [saxophone] player who doubles on clarinet. I learned the soprano first because he was an agent for the Semper Company in Havana in the 1940s and 1950s, so he ordered for me a soprano saxophone, and then the clarinet when I was like eleven or something.
I started with the saxophone. In those days, alto players were supposed to play the clarinet. Instead of that, I became a classical clarinet player as well as a classical saxophone player. I developed both instruments almost at the same time.
Q: So what were your first professional experiences?
Paquito D'Rivera: Well, the concert band, called the Municipal Concert Band, and then the [National Theater Orchestra of Havana]. I am a theater person. I love doing musicals and opera and all that. But even before that, my father took me to different nightclubs and theaters and chamber groups and all that to practice. Even when I was learning to play the instrument, my father always took the practical aspect of the career very seriously. You learn this, apply [it] immediately.
He never had the talent to improvise, but he loved improvisation, he loved people like Ben Webster and Benny Goodman and Lester Young, and he introduced me to people who knew the world of improvisation, friends of his.
CUBAN JAZZ
Q: So in bringing together Afro-Cuban music with American jazz, some people say that they fit together very well, very easily.
Paquito D'Rivera: They fit together if you know both sides; very few people know.
They have the same roots, but the branches and the leaves are totally different. That's why many people do [Cuban jazz] in the wrong way. The scene is improving now, there are more books and more recordings, and people are more used to mixing up with others that know the fundamentals of every style. But I have seen some very crazy things during my long career, people trying to mix Cuban music with jazz and sounding like, I don't know, like Ricky Ricardo or something. It sounds very, very funny to me, like a burrito on a Spanish hat. And the castanet, that instrument never crossed the Atlantic Ocean. There are absolutely none of the many Cuban genres that use castanets, you know. Even in Hollywood, every time that the drug smuggler is landing his little plane in Colombia, they start playing flamenco music. The flamenco people, they don't live there, they live in Spain, which is on the other side of the Atlantic, you know? So it's very funny for me, listening to all that. But, as I say, it is improving. More people are playing the real stuff now.
Q: So tell me about founding [Cuban group] Irakere and their reception.
Paquito D'Rivera: Irakere was what I can call "old wine, new bottles." It was the same people, more or less, a little changes, they have the same people from the Orquesta Cubana de Musica Moderna, the same people from the [National Theater Orchestra of Havana]. It was more or less the same people listening to Willis Conover on Voice of America. So, Irakere is the result of an intense desire to board a plane. We wanted to know the world, to see other people, to listen to other musicians play. It was really hard to get out of that country; Irakere was a vehicle.
You are not allowed to go out of that country if you don't ask them for permission. So one of the ways to get permission to get out of the country is by doing something that attracts the foreigner to hire you to do music in other countries, whether Europe or North America.
Q: So how do you get your music out to people so that they do know you and they do want to book you?
Paquito D'Rivera: I wrote a book called My Sax Life. In that book, I explained how, in 1977 I believe, a jazz cruise arrived in Havana. Of course nothing was in the paper. And in that boat there was Dizzy Gillespie and Stan Getz and David Amram. We had an encounter with some of them who heard about us in some way, I don't know how, and when they went back to New York, they went to visit Bruce Lundvall [then president of CBS Records] and said, "You have to go there and see these musicians." So Bruce Lundvall took a plane [to Cuba] and investigated and signed Irakere.
Q: So you obviously had never met Dizzy Gillespie before. That must have been a thrill.
Paquito D'Rivera: Oh, yeah. Dizzy was a very lovable person, wonderful musician, and he loved playing Cuban music and loved music in general. And so we immediately had an affinity for each other. So he was very helpful for me when I arrived in New York. And, later on, well, almost immediately, I hooked up with his band. I was never a member of his band, but he always called me for special projects. And Stan Getz, also, we had a very good relationship. We never worked together, but he worried about me and my work, and was really helpful also. David Amram was one of the first people who gave me work when I arrived in the United States. It was a nice relationship that, you know. That still is everlasting; still today they are my very good friends.
DEFECTING FROM CUBA
Q: Can I ask you a little about defecting?
Paquito D'Rivera: I was in Spain in 1980. The situation in Cuba was terrible. I was married and I had a five-year-old kid. I did not know I was going to be condemned to not see him in the next nine years. I lost my marriage; I lost the childhood of my kid. It's a very high price, very high price. In my book, My Sax Life, I explain all that. If I had to do that again now, I would do it, because everything in life has a price, and that is a very high price, the price of freedom.
Q: You also did it at such a high point in the band, Irakere, too.
Paquito D'Rivera: Yeah. For them, it was a pain in the neck, it was terrible. The people in Irakere didn't know anything because in that type of society, you cannot expose your friends, even your family to the danger. It's like in the Mafia, exactly the same thing -- when you know too much, you are in danger with the Mafia, and with the communists the same thing. You know? So nobody knew and nobody could help me, so I had to do it myself in Spain. I waited for eight hours in the airport for the next connection. I was supposed to go to Stockholm. It was terrible. I had a dandruff attack. My hair is white now, but in those days I was 30 years old, I had no white hair, and I had a big afro also. All my afro, I looked like Santa Claus or something. I had snow all over the place. Somebody told me, "What happened to your hair?" Woody Allen said that comedy is tragedy plus time. So now we can make fun of that.
When you're taking a step like that, there is no turning [back], and you don't know for how long you are not going to see your family.
Q: So how long was it for you?
Paquito D'Rivera: Nine years. Nine years and I'm telling you now, if I had to do it again, I would do it again, because for a person like me, I have this freedom mentality, even though I was living for 21 years in a country with no freedom, my mentality is of a free person. If I could not leave there, the life of my family would be terrible with a person like me, because I am used to speaking what I think at all things.
COMPOSING
Q: Can you talk to me a little bit about composing and your process when you are composing music?
Paquito D'Rivera: I have no idea.
Q: You have no idea. They just come to you?
Paquito D'Rivera: Even by commission, I do a lot of what they call classical composing. I just finished my concerto for contrabass, clarinet, and orchestra for the Caramoor International Music Festival. It's called "Conversations with Cachao." I use elements of popular music and jazz music all the time when I compose classical music.
Q: Do you use a computer?
Paquito D'Rivera: Yes, I use the wonderful Sibelius program, but [for] only three or four years. Most of the time I used to write with pencil and paper. Not anymore, now I use that computer thing and it's fantastic. I am not a computer person, but the part that I know how to work is comfortable. I can hear what I write.
Q: Yeah. I would imagine that it would just completely change the process, to be able to hear it.
Paquito D'Rivera: Oh, it's fantastic. I was hesitant for so many years until I went to buy music scoring paper at a music store at 48th Street in New York. "Can I have scoring paper?" And these young kids said, "Scoring what?" "Scoring paper." Then they called another kid, "Hey, Jimmy, there is a gentleman here that wants to buy scoring paper." He said, "What is that?" Well, they didn't have the scoring paper but they have Sibelius. "Oh, one of those, no, no, no." Well, there is an old guy in Broadway, and I went to see this old guy who made the paper, but no, he died like ten years ago. [Then I went back to the store.] I said, "Yeah, I'll have the Sibelius." Then I learned it in no time. In one day I knew how to put the notes in the staff and all that. It's very practical. It's an incredible tool.
Q: I'm always interested to hear about the moment when you hear your ideas played for the first time -- you used to have to wait until the ensemble was ready, they know the music, and they play it, but now you can hear it immediately on Sibelius.
Paquito D'Rivera: The human factor is very important, you know. There is something different in human playing. Sometimes the machine is so accurate that sometimes [the band can't play the piece], especially when you have that jazz mentality and you play that to classical people that are a little square. You're not going to feel it like when you write it. Or that Latin American feel -- when you write that to a symphony orchestra, the syncopation is a nightmare. It's not easy. So you have to be elastic, you've got to think about it and to realize that the machine is a machine, the classical players are one thing, and the jazz players are another. And the people who play Latin American [music], it's always different. But, in any case, it's a fantastic tool. You're electronically writing there.
WRITING
Q: Not only do you write music but you also are a writer; you wrote [a memoir] My Sax Life.
Paquito D'Rivera: I wrote My Sax Life, and also another called, Hola Habana -- which is a title for a famous rumba -- but this is in Spanish. It's about the night life of Havana in the 1940s and 1950s. It's published in Barcelona, Spain. I am waiting for a friend of mine who [is helping] me to do the translation and to publish it in English. It's fun because all the characters in the novel are real, famous people, people who know me like Chu Chu Valdez and Cecilia Cruz. And some of the stories are real, too. So I had so much fun writing stories that were made possible through people that are friends of my family.
GETTING TO NYC
Q: When you first came to New York, what were your first gigs?
Paquito D'Rivera: David Amram and I played at an illegal after hours place called El Poso, which means "the will." [I played] with a flute that I borrowed from a friend of my father's, who gave to me the flute to play in the dance orchestra. And I remember playing at a place and the police came in with axes and destroyed the bar. It was somewhere on Broadway, five, six o'clock in the morning, and the place was illegal. He was not supposed to have that place, and he had no legal license, but he paid me $30.00, so I went.
I did my first gig here as a band leader in a place called Soundscape. The owner was a person called Verna Gillis; I appreciate all that she did. She had this loft Soundscape on the fifth floor at Tenth Avenue and 52nd, in a very dark neighborhood. And in that place she had a Steinway piano and she paid very little, but she allowed us to rehearse, to present shows there. So I did my first gig there, and I had a wonderful review the following day in the New York Times, and that hit CBS. When I arrived there, I didn't know really what to do. I got my quintet. My band said, "What do you want to do?" I said, "I really don't know, you will have to help me." So we did it. And that was my first LP in the United States, Blowing.
Q: So is there one kind of music that is any more dear to your heart or that is more a part of your identity, traditional Cuban music or jazz?
Paquito D'Rivera: The original Cuban music, you know, it's in my blood and all that, and so that is part of me already. My favorite classical composer is Stravinsky, but my favorite composer overall is Antonio Carlos Jobim. I don't know, that man has so much passion and melody and harmony and music in his music, you know, it's so much music in his music, even his lyrics. He's such an artist and has such a huge body of work also. You know, so much of the music that he has written seems to be absolutely perfect.
BEING AN NEA JAZZ MASTER
Q: How did you get named to be a NEA Jazz Master at such a young age? Were you surprised?
Paquito D'Rivera: Oh, surprised. I am still in shock, and sometimes I feel even ashamed, because to be next to the people that you have been admiring all your life, I feel humble. I work hard, but these people worked harder than me, because they are older. And they inspire me to all that I am today. And for some reason, most of those people are my friends, too. I feel accepted by them. To be accepted by such a group of so selective people, it's kind of scary.