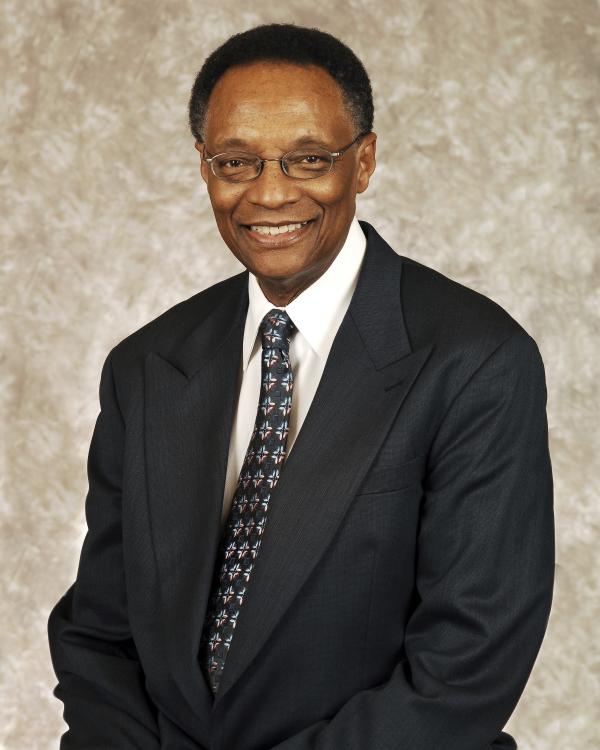 Bio
With a style that springs from his early gospel experience, his classical training, and a deep love of jazz, pianist and composer Ramsey Lewis built a decades-long career as one of America's most popular performers. Born in Chicago, where he continued to make his home, he began taking piano lessons at the age of four and credits his teacher Dorothy Mendelsohn with awakening him to the communicative power of music. He recalls her telling him to "'Listen with your inner ear,' and 'Make the piano sing.' These concepts were revelations!"
During those early years, though, Lewis had no experience with jazz, except for the records his father would play at home from artists such as Duke Ellington, Art Tatum, and Meade "Lux" Lewis. He was already 15, and an accomplished gospel pianist, when a fellow church musician, Wallace Burton, asked him to join his band and helped Lewis learn the fundamentals of jazz. With his very first trio album, Ramsey Lewis and the Gentlemen of Swing, Lewis captivated a large and diverse jazz audience. By 1965, he was one of the nation's most successful jazz pianists, topping the charts with "The 'In' Crowd," "Hang On Sloopy," and "Wade in the Water." Since then, he won three Grammy Awards and the Recording Academy Governor's Award (2000), and earned seven gold records and three honorary doctorates.
Expanding his career through teaching, programming, and work in radio and television, he also was an ambassador for jazz. Lewis served as Art Tatum Professor in Jazz Studies at Roosevelt University; as artistic director of the "Jazz at Ravinia" series of the Ravinia Festival; and as host of a weekday morning drive-time radio show on Chicago's WNUA-FM, for which he was awarded R&R's 1999 and 2000 Personality of the Year Award. He hosted the syndicated Legends of Jazz with Ramsey Lewis, a two-hour radio program that airs throughout the United States, and was the co-producer (with PBS television station WTTW-Chicago) and host of a television series of the same name, which featured emerging and established jazz musicians.
Active in community affairs, especially on behalf of youth, Lewis helped organize the Ravinia Festival's Jazz Mentor Program. In recognition of his activities, he was featured as the "Person of the Week" on ABC Nightly News in February 1995 and received the prestigious Lincoln Academy of Illinois Laureate Award in Springfield, Illinois, in April 1997. 
Selected Discography
The In Crowd, Chess, 1965
Dancing in the Streets, Cadet, 1968
Ramsey Lewis/Billy Taylor, We Meet Again, Columbia, 1988-89
Appassionata, Narada, 1999
With One Voice, Narada, 2005
"It takes all of us to continually nurture, cultivate, and sing the praises of this great music called jazz, whenever and in whatever way we can. I am honored and humbled to be recognized by the National Endowment for the Arts for my contribution to the ongoing evolution of this great art form. The NEA has taken on no small task in supporting the arts in general and I proudly accept this award, America's highest honor in jazz."
Interview by Molly Murphy for the NEA
November 7, 2006
Edited by Don Ball, NEA
FIRST LESSONS
Q: Have you had one or two really pivotal experiences, maybe as a child where you either went to a live concert or heard a recording and it resonated in some way where you thought ah, that's something that has something to do with me.
Ramsey Lewis: I started studying piano when I was four years old and it was just something to do. I didn't choose to do it, my older sister Lucille, two years older than me, was chosen to be the pianist in the house. So I was doing something, laying on the floor, and I heard that she's going to get to do something, I forgot even what she's going to get to do, but I wanted to do it and my parents said no we can only afford one child. After a couple days of really pouting and whatever I did in those days, they said okay you can go too. Well from four years old until 11 or 12, somewhere in there, it became a chore because the bit about practicing every day, they didn't talk about that. Once a week you'd go have a half-hour lesson and you tell everybody I take piano lessons, I thought that was it. So dad and mom really were on my case, especially dad, not only on my case, but on my behind occasionally to practice. However at 11 or 12 years old, I changed piano teachers; our neighborhood piano teacher, Ernestine Bruce, who was also our church organist (she's now the pastor of our church, an ordained minister), had been teaching the kids in the neighborhood and she told my dad, "I think Ramsey has talent and I think you should take him downtown to Chicago Musical College."
Dorothy Mendelson was the piano teacher at Chicago Musical College and after a few lessons she started saying things about music, things like "Listen with your inner ear," things like "Make the piano sing," things like "Okay, you can play the scales nice and fast but that's just half the battle, now you got to make music." But I thought playing fast, you know, 11 years old, dazzle them with footwork.
That was a turning point. Something inside of me clicked and said, "This thing about music, I think I like this and especially the piano," and so it went from literally my parents actually making me practice a half hour or 45 minutes or an hour to them saying at 10.30, 11 o'clock at night, "You've been at it for two, three, four hours, don't you have homework, don't you have to go to bed, you got to get up early, you better stop now." I found myself in another world; I mean even now when I practice I'm somewhere else and Jan my wife has to be careful when she walks into the room because it'll startle me. It's been this way now since I was that age.
PRACTICE TIME
Q: How much do you practice now?
Ramsey Lewis: Well unfortunately as one's career progresses, you don't have the luxury of time as you do when you're a teenager and a young adult. So now if I practice two or three hours a week, I'm lucky. However what I do is I find spaces in my calendar where there are two or three days, I'll practice two to four hours a day for three or four days. Because of all the activities I'm in, it's a luxury to get three hours in a row, so I used to really beat myself up and my wife would say, "Why are you so hard on yourself?" I'd say, "I wanted this afternoon to practice and now here I am doing this and that and the afternoon's going to be gone." I found that if you get a half-hour here, an hour there, half-hour here, you really can be in the moment with that time and be specific; don't try to bite off something that you know is going to take two hours to work out. If you've got something that a half-hour will work, maybe just like some scales, some arpeggios, or if you do have that two hours that you've been looking for, be specific, what are you trying to achieve and not think you have the luxury of just sitting there getting it all done until it's finished.
Q: So you do technical work, you do scales, arpeggios and then do you also work through specific pieces?
Ramsey Lewis: Well there's a lot of things that I do, depending on what I'm trying to achieve. I'm back into composition though and that's really, really been fun, so that's one thing I do. Then practicing technique to keep the technique up, and then I like to peruse through music, I like to pull out my classical music box, Mozart, Beatles, and you name it, and just sort of read through that music. I find that it awakes something inside of me. Those were very impressionable years back there, 10, 11, 12, 13, whatever it is, 14 when I was studying that music and playing gospel music at the same time. Pulling that music out, sometimes it'll give me an inspiration: "Oh, that's a nice chord," and I'll close that music and just ad lib with that chord and see where it takes me. So there's various reasons that I'll sit at the piano. I don't have the luxury anymore of just sit down and knowing that I have five hours and just let it come. I have to be specific: what am I going after today?
FIRST GIGS
Q: How did you first get involved in jazz?
Ramsey Lewis: It was no big plan there; I'm playing at our church and it's a Sunday afternoon and church service is over and Wallace Burton, who is one of the church musicians, came over to me—he was in college at the time, two or three years older than I was—and he says "We'd like you to play in our band." Kirk Stewart, their piano player, had gotten a call from Sarah Vaughan to be her accompanist. Now that gives you some idea of what level they were playing at, if Sarah Vaughan called to get their piano player to be her piano player. Up to that point, I'd heard some jazz at home: dad brought home some Duke Ellington and Dorothy Donegan, Meade Lux Lewis, Teddy Wilson, Count Basie.
Heard no live jazz until that date, that Sunday afternoon, and I said, "Oh are we going to rehearse?" And he said, "No, we'll just take some easy stuff and don't worry about it." We're playing eight o'clock Friday night at I forgot the name of the place -- I think it was Southwestern Temple or Union Park Field House -- it's like an 8-to-10 thing for high school/college kids. I got on the bus and went out there and I was maybe an hour early, I was doing homework until they got there. And he said, "Okay let's go on up and we'll play." And I went up with the band, he introduced me to the guys; I didn't know the guys. He said, "We'll start out with a Charlie Parker song." I said, "Hmmm, what's that?" He said, "Don't worry, it's just B-flat blues. Ramsey, you start it and here's the tempo." Well the Meade Lux Lewis and Dorothy Donegan came out in me and I started playing the boogie woogie in B-flat -- doesn't work well with the Charlie Parker riff. He said, "Wait, wait, wait, Ramsey, Ramsey, you lay out, we'll start without the intro," and afterwards he said "Okay, we'll just play a standard now, do you know any standards?" I said "I don't know," and he named some standard, "Body and Soul" or "Stella by Starlight." I don't know. He said, "Why don't you go sit over there, we'll finish." I'm 15, 16 years old, so afterwards I thought he was just going to say, "Hey thank you, I'm going to take you home and, you know, we'll get together sometime in the future, have a good life."
I think I went and finished some more of my homework until he got through, and he said, "Okay we're ready to go." He said, "So what time do you get through with school tomorrow? Can you come by my house 'cause I'll show you how to get started in this jazz business." I did and he wrote out blues changes, rhythm changes, and he said, "Here go buy this piece of music." In those days, you could go to record shops, especially the big ones, and they had booths and you could take records in the booth and listen to them. He gave me a bunch of artists to listen to, piano players and horn players, and I started doing that and checking with him and one thing led to another. I must have been okay with the dance band, it was about seven pieces: three horns, guitar and bass, drums, and piano. Until that band broke up and then the trio was left and there we are.
I loved the feel and the sound of piano. I never saw my name in lights, I never saw touring, I didn't know what touring was, forget that, I just liked the piano. So now the band broke up because the Korean War took most of the guys but the trio was left. We were playing around Chicago, I was going to school, get a degree and do my thing. Playing on weekends was great because you pick up a little extra money. Daddy-O Daley was a big jazz disc jockey in Chicago and he would come by this place where we were. We were off in a corner, there was no lights, no sound. We were just making background music because people were kind of talking and every other night or so the waiters would put their knives and forks in the bottom of the piano, and I'd say, "This is not the wait station," so that shows you how important we were. But he came a few times, and he says, "You guys are pretty good. You guys should have a recording contract." You hear that a lot, you guys are really good, how many times you hear that or you guys should have a recording contract? He came back and said, "I have you an audition." And we had us an audition with the Chess Brothers. They liked us and recorded us, but they didn't know what to do with the album; it set on the shelf. So Daddy-O and his show -- it's very big in Chicago—he said release the album, I'll play it on my show and I'll talk to a couple of people on the East Coast. He did and we became a little more popular every year, and the East Coast picked up on it and it just started growing every year.
Q: And so by that point this was your main gig?
Ramsey Lewis: No, no, no, no, no, no, no, no, I was also working part time at Hudson Ross. Hudson Ross was, in Chicago, like Virgin Records or Tower, it was a chain of record stores. I was working there part-time and I was going to school during the day and working with the trio on the weekend and Daddy was kind of helping us along.
Q: So it was just a weekend gig?
Ramsey Lewis: Yeah, yeah until finally after about a couple of years of this, Daddy-O said, "I've got you a six-night-a-week job at the SRO Room on Clarke and Gertha." I remember him saying, "Don't quit your day job."
I think about a year later after keeping that job, then he got us the house band at London House. London House was the big jazz club in Chicago. Oscar Peterson, George Shearing, Marion McPartland, Erroll Garner, all of the big stars would play there and we were the house band. I think they hired us for a long period of time. It was at that time he said, "Okay fellas, you can quit your day jobs." It was during the next two or three years that people began to hear us, and somebody came in from New York, his name was Joe Glaser. He at the time was the manager of Louis Armstrong, Dave Brubeck, Dinah Washington, and just tons of big people, and he said, "You know, you guys are pretty good, do you want to go to New York?" So two weeks later, this local guy, Freddie, can't remember his last name, came by and signed us to a contract with AB, Associated Booking, and said, "We think we have you a gig at Birdland." I didn't believe it.
It was a three-week job, so we got a Plymouth station wagon nine-passenger, and we packed all our instruments and stuff and we went to New York. Instead of three weeks I think we stayed for almost three months because during that period at Birdland people would come hear us and they said "You know, we'd like you guys to play." Well I'll never forget that engagement because we were one of three bands. The first band the Art Blakey group with Wayne Shorter, Lee Morgan, Bobby Timmins, Jimmy Merritt, and they were cooking, they were burning. The other band was the Buddy Rich Big Band. Hey, we got up there and did what we did and we weren't nervous at all. I guess we were too young to say to ourselves, "You're in Birdland on the bill with Buddy Rich!" So that went very well and we must have played very well because as I say, during that three weeks we were invited to play here, there, and everywhere in New York.
THE IN CROWD
Q: In 1965 is when "The In Crowd" made it big?
Ramsey Lewis: They start releasing our albums in the middle 1950s and in those days it wasn't one a year, you would put out an album every six, eight, nine months. It was our 17th album, I'll never forget that. 1965 was [when it was] released.
We had a habit on all of the albums up to that one of having at least one song that we call sort of a fun song, something light, something easy, and we couldn't find one. Somebody suggested "The In Crowd" and we said, "Yeah, yeah, that'll work," and so decided to name the album that, and this is the part of the interview where I get to say, "And the rest is history..."
Q: Did I read that you recorded at the Bohemian Caverns?
Ramsey Lewis: The Bohemian Caverns was the place in Washington, DC where Thelonious Monk, Johnny Griffin, all the big name guys played. We weren't sure about "The In Crowd" because once people said who had played there, I said, "Oh these are hardnosed beboppers..." We were all wrong -- I mean if you listen to that record, we did not coerce or ask any of those people to join in. We started playing that song and it was dancing in the aisles.
Q: Did you ever feel like any musician's begrudged your success like in terms of popular appeal?
Ramsey Lewis: The jazz police loved us throughout our first 16 albums. Seriously, guys would come and check us out and say, "Hey you guys are great, you guys are really going to make it big one day." The 17th album [comes out], and for several years after that big hit, the jazz police disowned us. I think the jazz police liked to feel that they are a select elite few, and you can't know as much about jazz as we do and we have our people. No, they don't make a lot of money but they're honest and sincere with their music, and it seems that poverty has a lot to do with honesty. That when one is able to pay taxes and bills that he's no longer honest with himself and with his art form. But these are those people and fortunately those people number very few.
Everybody's entitled to his own opinion; I mean if 100,000 people love you and 22 people take issue with you, what are you going to do, right? Now if 100,000 people were having problems and they didn't come to see me and they didn't buy my records and it's like boo as I got off the plane, I might go to a shrink. But when it's in the reverse...
During that same period of time, Duke Ellington, he came to see us and would pat us on the back. Oscar Peterson and I can't name the musicians who came by and put their arms around us and said, "Do you know you guys you got something unique, stick with what you have." So what do I care about the reviewer in the paper who says I don't know John Coltrane and "it doesn't sound like Brubeck to me." No, it didn't bother me; I think it has a lot to do with the way me and my sisters were brought up, to believe in yourself and the religious thing, believing in yourself and a higher power. So somebody says, "You know, I don't think I like you," well that's okay—I know somebody who does.
CONNECTING WITH AUDIENCES
Q: Do you prefer a live recording to a studio recording?
Ramsey Lewis: No, there's no preference, nah, no preference at this point. It's gotten to the point where technology demands a certain level of quality in terms of the recording itself, so it's easier to guarantee that in a studio. But also technology has moved to the point where even on a live recording you can come pretty close to having a wonderful recording, and in a live recording I think it's mostly the feeling anyway. But if I had a choice, I don't know which one I'd choose. I wouldn't record live just anywhere; it would have to be a place that I've played before and felt really good there.
I think the reason that an artist leaves his studio or his home and goes out to play concerts is because there's the desire to share what he or she has to say musically. To communicate -- I mean we're social animals and we like to share our feelings, our thoughts -- that's the goal, and maybe it's something I learned from playing in church. I was learning how to communicate the music to large groups of people. Somewhere in the first or surely the second song, I would connect with people.
Now this is not early on, early on when you're playing some of the night clubs before you have your own audience, your own following, before the albums have taken a hold or you have people coming to hear you play. I remember that with those first two or three years of traveling. I remember the first time we went to L.A., Lee Marvin the actor came to hear us play at this little dinky club on the far end, the wrong end of Sunset Boulevard, and it was quiet except for one guy. This guy was talking or whatever and it really kind of got on my nerves to the point where I cut the set short and went to the dressing room. Lee Marvin came back there and he said, "You have got to learn how to persevere and how to handle an audience so that one guy doesn't spoil it for the other how many are sitting there," and that was important to me. Now I didn't go up on stage thereafter in my mind saying, "Uh oh, I've got to learn how to persevere." It's just that I accepted that that it's up to me to connect with the audience.
Now if you say, "Well how do you do that?" I don't know if I could write ten easy ways to connect with an audience. I know you have to believe in what you're doing, you have to believe in your music, believe in your ability, believe that what you're doing is honest and truthful and real. I think that comes through, the honesty, the truthfulness, and what that's about, through the notes. People seem to feel what's going on onstage. More times than not, people say, "You guys seem to be having so much fun up there." Well, we are. People feel that, and they see us having fun, and they just join in. If enough of the people in the audience came to want to like the music, and the musicians came wanting to share honestly, there comes a point where it becomes one group of people including all of us.
CLASSICAL, GOSPEL, AND JAZZ
Q: Do you listen to very much music?
Ramsey Lewis: Yeah CDs and DVDs; it's about 75 percent CDs and 25 percent DVDs.
Q: I asked this to so many musicians, and most musicians don't listen to much music. I mean they play and they listen when they're out playing but as far as recordings, they don't sit down at home.
Ramsey Lewis: Well I think this came from the fact that when I was in high school, I was working in this record shop and we would get huge discounts. I would take records home, and I started listening to music. I think it also has to do with the fact that I like all kinds of music; that's the other thing that was great for me as I was growing up. My dad loved classical music so, early on, I'm hearing classical music. Dad loved jazz, I'm hearing jazz. Dad loved gospel, and I'm hearing gospel. Then I went to a multicultural high school, and there's Perry Como and Frank Sinatra and some music that you didn't hear in our neighborhood, but I'm like "Hmmm that sounds pretty good." I got into pop music, and so one thing led to another that it got to the point where I found beautiful melodies in other places than the jazz canon, if you will. Fortunately, the people I hung with, nobody said, "You can't play "Betcha by Golly, Wow." That's the Stylistics, that's not jazz, and so I played it in person, people would say, "Oh beautiful." They just made valid what I felt anyway, and so to this day that's why I've got gospel albums out and Urban Nights albums and we're going to record an album with a symphony orchestra. I just do what I feel and not allow anybody else to police what I do.
Q: Did gospel and classical resonate more with you?
Ramsey Lewis: I don't think so. I think they both resonated with me for different reasons. I was amazed at the power of music by playing for our church, at what a song could do to people, what a melody and the choir singing certain things could move the audience. Later on, I look back and there was very simple music, very rhythmic music, very melodic music, very emotional music and so that stays with me.
When I was studying classical music, it's hard to analyze it. The talent and the work that the great composers put into their music was highly unusual, highly extraordinary, unique, and that's why that music is still with us. Technically it's interesting because jazz came from a combination of African-American music and European harmony, if you will. So I find them both exciting. It's the gospel influence in me that a lot of people call that bluesy guy, the funky guy, the whatever kind of guy, and actually it's the gospel influence in me coming out.
Q: Do you think of yourself as having any particular sound, like a Chicago sound, and if so is that something that's conscious or is it just who you are?
Ramsey Lewis: Well I've heard people talk about a Chicago sound, and they've sort of analyzed it, and their reason for saying it is that most Chicago musicians are influenced by the music that's really popular here in Chicago, and that's the blues and that's gospel music. There might be some validity in that. In New York City, you don't hear as much blues and gospel as you do here, so musicians that grew up here and studied here and practiced here and gigged around here and then went to New York, they sound different than musicians who grew up in New York and did all their things there in New York, unless they traveled a lot and went to other cities. Now this isn't to say one is better than the other, but surely one is influenced by one's environment and one's immediate culture. My music, in terms of my style, I hadn't thought about it until some time in the 70s, at two different times. There was a jazz festival in Hawaii, Dizzy Gillespie was on it, and he was just playing with different bands, and he played with our band. Later on, he was doing an interview and I was standing not far from him, and it was at the time when fusion music was popular. He didn't think there should be a title like fusion; he said, "Jazz has always absorbed music and use different musical devices." He said, "And Ramsey," pointing at me over there, "in his music, you hear classical music and you hear gospel and that's kind of his style." I thought about that: doesn't that make sense? During those impressionable years, classical music and gospel music, yeah that's my style. Later on, Maurice White, in a newspaper, he kind of said the same thing about my style. So I never thought about, "Is this my style or not?"
Q: Do you mind when people put labels on musicians?
Ramsey Lewis: Well most musicians these days don't disown jazz but most musicians these days acknowledge all the other influences and they like to say well, you know, I'm a musician.
All in all, if you walked into a record store and somebody says Ramsey Lewis and they said jazz, I'm all right with that. I think everything I do, the common denominator is improvisation, improvisation that should swing, have some forward motion to it, even if it's a ballad, to have some movement about it. Where are you going to find that spontaneous improvisation on the moment except in jazz? Maybe in certain kinds of Indian music, East Indian music I think, but other than that...
Q: Yeah I'm glad you brought that up; it's always hard for people to try to define swing.
Ramsey Lewis: I'm sure I'm not original with that. I think I must have heard that somewhere [from] Duke Ellington or some of the guys that kind of stuck with me. The simple version is it don't mean a thing if ain't got that swing; that's a simple version. The two elements that I find that define this music, not harmonically, not necessarily melodically, but the feeling of motion, the feeling of movement. Not tempo -- it could be a fast tempo, it could be a ballad -- but there's a feeling of it going somewhere, instantaneous, spontaneous on the moment, make it up, make it up right now, that's jazz. Now some of us, we find things that are comfortable and that's kind of what makes your style; you find what we call licks that are comfortable and we put them in our bag. It's like "Well how big is your bag?" Man this guy's bag is, he doesn't repeat himself, he doesn't repeat himself every six months, well that's a huge bag. But everybody does in some way or another, so it's impossible to be totally fresh and new and spontaneous and never play anything you've played before and remain a human being.