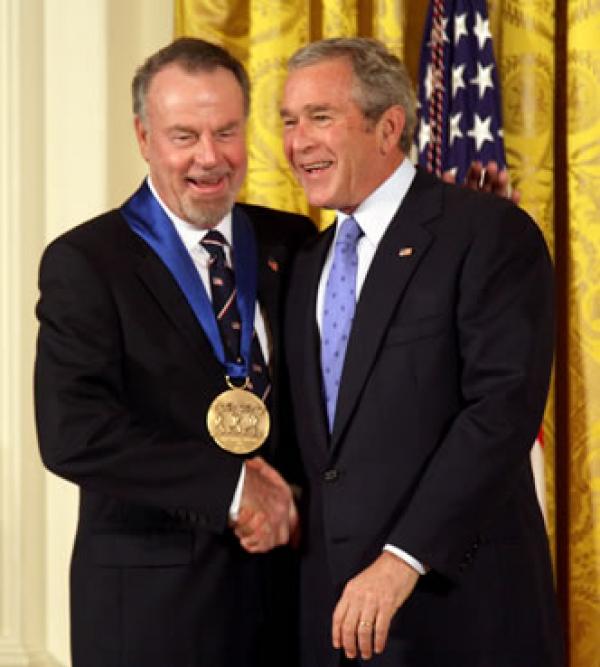 Erich Kunzel
Conductor, Cincinnati Pops Orchestra
Bio
In a 42-year association with the Cincinnati Symphony Orchestra (CSO), Cincinnati Pops Conductor Erich Kunzel has an impressive list of accomplishments including a catalog of 83 Pops recordings on the Telarc label; four consecutive years as Billboard Magazine's Classical Crossover Artist of the Year; and extensive touring with the Pops, including 10 Carnegie Hall concerts, two tours to Taiwan, and one to China. The Cincinnati Pops is one of the most active classical pops ensembles worldwide, maintaining a year-round performing and recording schedule.
Educated at Dartmouth, Harvard and Brown universities, Kunzel studied with and was personal assistant to the great French conductor Pierre Monteux. Kunzel made his professional debut in 1957 conducting the Santa Fe Opera. In October 1965, Max Rudolf, then music director of the CSO, invited him to conduct a Pops concert the success of which inspired the orchestra to establish the Cincinnati Pops Orchestra in 1977 with Kunzel as its conductor.
Among the Pops's recordings is Copland: Music of America which earned a Grammy Award as "Best Engineered Album, Classical" in 1997. Five other recordings have received Grammy nominations, and American Jubilee was awarded France's Grand Prix du Disque in 1989. Kunzel has led the Cincinnati Pops in eight themed PBS specials through the years, including "Fourth of July From the Heartland." Since 1991 he has led the National Symphony on the lawn of the U.S. Capitol in PBS-TV's nationally televised Memorial Day and Fourth of July concerts.
Dubbed the "Prince of Pops" by the Chicago Tribune, Kunzel has appeared in more than 100 performances each of the Chicago Symphony Orchestra and the Boston Pops. He made his debut at the Tokyo International Festival in September 2004, the same year he led the San Francisco Opera for the first time, conducting 12 performances of The Merry Widow. In 2005, Kunzel participated in the 100th anniversary season of the Vienna Volksopera, conducting the Viennese premiere of The Sound of Music.
Kunzel is the recipient of numerous honors and awards, including the 2006 Irma Lazarus Award from the Ohio Arts Council and the 1989 Sony Tiffany Walkman Award for "visionary recording activities." In 1995, the Cincinnati MacDowell Society honored Mr. Kunzel's contributions to the arts community by awarding him the MacDowell Medal.
He has served on the faculties of Brown University and the University of Cincinnati College-Conservatory of Music. He holds honorary degrees from Northern Kentucky University, The College of Mount St. Joseph, Wilmington College, and the University of Cincinnati. Kunzel is chairman of the Greater Cincinnati Arts and Education Center, an organization with which he plans to fulfill his personal dream of building a new School for the Creative and Performing Arts adjacent to Music Hall.