Pennsylvania Academy of the Fine Arts
School of Fine Arts, Museum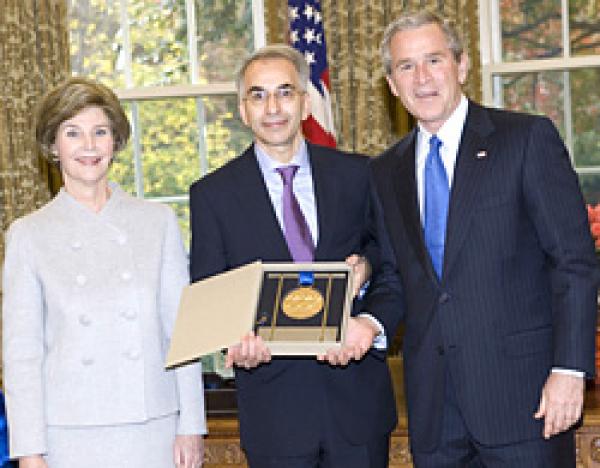 Bio
The Pennsylvania Academy of the Fine Arts has made substantial contributions to the development of the arts in the United States. As America's oldest museum and school of fine arts, the Academy celebrates its 200th anniversary in 2005.
In December 1805, painter Charles Willson Peale and sculptor William Rush convened a group of community leaders at Philadelphia's Independence Hall to charter a bold new organization – the Pennsylvania Academy. Modeled after England's Royal Academy of Arts, the Pennsylvania Academy was founded "to promote the cultivation of the Fine Arts in the United States of America..."
The Academy is internationally known for its collections of American painting, sculpture, and works on paper, as well as its prestigious history of training American artists. Its archives house important materials for the study of American art history, museums, and art education. Iconic images from its collection are published in art history textbooks around the world. Academy works are frequently loaned to other museums and the Federal Government, including the U.S. State Department and the White House.
Some of the most prominent names in American art have either studied, taught, or exhibited at the Pennsylvania Academy. Included in its circle of influence have been Rembrandt Peale, Mary Cassatt, Thomas Eakins, Cecilia Beaux, William Merritt Chase, Winslow Homer, Childe Hassam, Henry Ossawa Tanner, Maxfield Parrish, Violet Oakley, and John Marin.
Today, the Academy's acquisitions and exhibition programs are balanced between historical and contemporary art, with the collection including works by contemporary American artists such as Richard Diebenkorn, Nancy Graves, Philip Pearlstein, Red Grooms, Robert Motherwell, Jim Nutt, Frank Stella, Charles Searles, Leon Golub, and Vincent Desiderio. In addition, the Academy continues to show works by contemporary regional artists and annual displays of work by Academy students.
Since its founding, the Academy has presented more than 1,000 exhibitions, including the first major exhibition of American impressionist painters in 1892 and the first exhibition of American abstract and figurative modernists in 1921.