Stan Lee
Writer, Editor, Comic Book Creator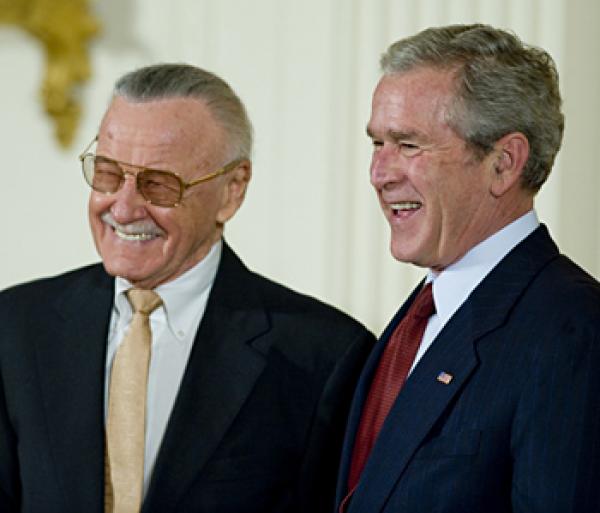 Bio
Stan Lee is being recognized for his innovations that revolutionized American comic books. Stan Lee created, co-created, and recreated hundreds of superhero characters, most notably Spider-Man, The Incredible Hulk, X-Men, and Captain America. Throughout his career he has devoted himself to the excellence, growth, and availability of this unique American art form.
Stan Lee was born in New York City in 1922. In 1939 he graduated from high school at age 16 and joined the WPA Federal Theatre Project. After a brief stint in the army during World War II, he entered the comic book industry in 1941 as a writer for the new Timely Comics, which evolved into Marvel Comics.
In November of 1961, Lee wrote the first issue of The Fantastic Four. What followed revolutionized the comic book industry. The traditional overly simplistic characterizations and plots evolved into complex personalities and character-driven stories. He and his artistic collaborators created characters with flawed humanity, a change from the ideal archetypical superhero of the past. These new stories provided a medium for social commentary. In 1972, when he became the publisher, he used his editorial page, "Stan's Soapbox," to speak to the comic book reader about social justice issues such as discrimination, intolerance, and prejudice.
Stan Lee's career in the comic book industry extends over six decades. Within months of being hired, he was promoted to editor. He has also held the titles of Marvel's Head Writer, Art Director, Editor-in-Chief, Publisher, President and Chairman. In 2001, Lee formed POW! Entertainment, and is developing and producing numerous projects for TV, film, and videogames.