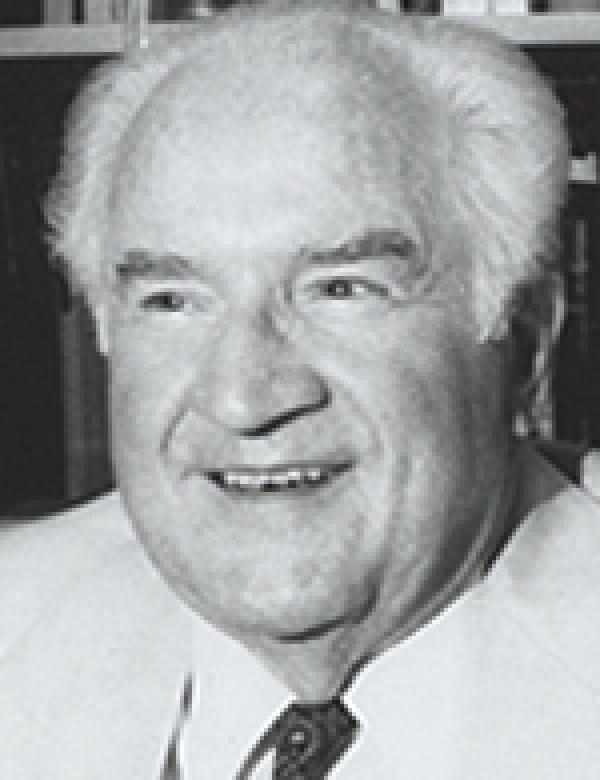 Bio
Born in Cleveland on September 13, 1917, Robert Eugene Ward is respected and admired for his career as an American composer, conductor, administrator, educator, and publishing executive.
In his youth, he studied theory, orchestration, and piano, and began composing in high school. His early musical influences included Debussy, Ravel, Hindemith, Stravinsky, and jazz. He studied composition with Howard Hanson and Bernard Rogers at the Eastman School of Music (1935-39). His postgraduate study included composition with Frederick Jacobi and conducting with Albert Stoessel and Edgar Schenkman at the Juilliard School (1939-41). Additional studies in composition occurred with Aaron Copland at the Tanglewood Music Festival (1940).
Ward served as a United States Army band director (1942-46) during World War II, and it was while serving in the Pacific theater of operations that he met Mary Benedict, his wife of sixty-two years with whom he had five children. Upon his return to the United States in 1946, Ward earned his Artist Certificate from Juilliard and also gained a teaching position at that institution (1947-56), and at Columbia University (1946-58). During this time, Ward also served as the director of the Third Street Music Settlement (1952-55).
He left Juilliard to become executive vice-president and managing editor of Galaxy Music Corporation and Highgate Press (1956-67), posts he held until his appointment as chancellor of the North Carolina School of the Arts (1967-74). In 1974, Ward stepped down as chancellor to become a professor. From 1979 until his retirement in 1989, he was a music professor at Duke University.
Even as a student, Ward had no difficulty securing performances for his compositions. By the time he and his Juilliard colleague Bernard Stambler wrote their first opera, he was already well known for his orchestral works. Pantaloon (1955, re-titled He Who Gets Slapped, 1959) was well received, leading to a commission from the New York City Opera for The Crucible (1961).
His compositions include eight operas, seven symphonies, three concerti, numerous shorter works for orchestra, music for wind ensemble, compositions for a variety of instrumental chamber groups, two cantata, and various genres for vocal ensembles, and songs for solo voice with accompaniment.
His compositional language in opera derives largely from Italian composers Giuseppe Verdi and Giacomo Puccini. In his operas, Ward modifies this basic style to incorporate references to appropriate local color, such as the imitations of 17th-century hymnody that appear in The Crucible. His operas, as well as many shorter vocal works, reflect a concern for social and political issues of the times as well as his interpretation of American idealism.
Ward was awarded three Guggenheim Fellowships (1950, 19541, and 1966), and for his opera The Crucible (1961), he won the Pulitzer Prize for Music (1962) and the New York Music Critics' Circle Citation Award (1962).