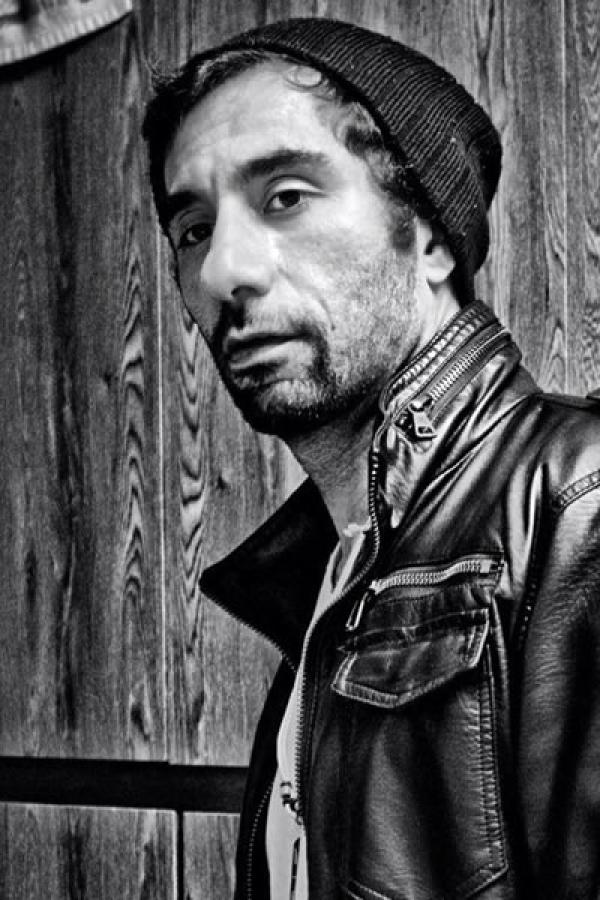 Bio
Arthur Kayzakian is the winner of the inaugural 2021 Black Lawrence Immigrant Writing Series for his collection The Book of Redacted Paintings, which was also selected as a finalist for the 2021 Philip Levine Prize for Poetry. He is also the winner of the Finishing Line Press Open Chapbook Competition for his chapbook, My Burning City. He is the winner of the PS Strousse Award for his poems published in the Spring 2020 issue of Prairie Schooner. He serves as the poetry chair for the International Armenian Literary Alliance (IALA). His work has appeared in several publications, including Cincinnati Review, the Southern Review, Chicago Review, Nat. Brut, Michigan Quarterly Review, and Witness Magazine.
For some time, I have been obsessed with negative space. It may be a result of my upbringing. In his poem "Absence," Yannis Ritsos writes, "In our hands we hold the shadow of our hands. / The night is kind—the others do not see us holding our shadow." During quarantine, I faced my shadow, but I couldn't brush the feeling, the vision of a stolen painting, of being stripped from the wall and withdrawn from reality. The idea that someone can censor art by removing it from the wall is a distinct violence that I have felt inside me for most of my life. Redaction has driven me to write my book. This book is for anyone who has ever felt like something was torn out from inside them.
I can't say I understand this obsession. I remain in discovery. When I got the call about the National Endowment for the Arts Fellowship, I was floored. I still am. I am so grateful for this honor. Now I can travel and engage with communities worldwide, showing the world my vision and art with the space and time to nurture and produce new work. I can reach people who have felt this feeling of something missing. Thank you, thank you so much.