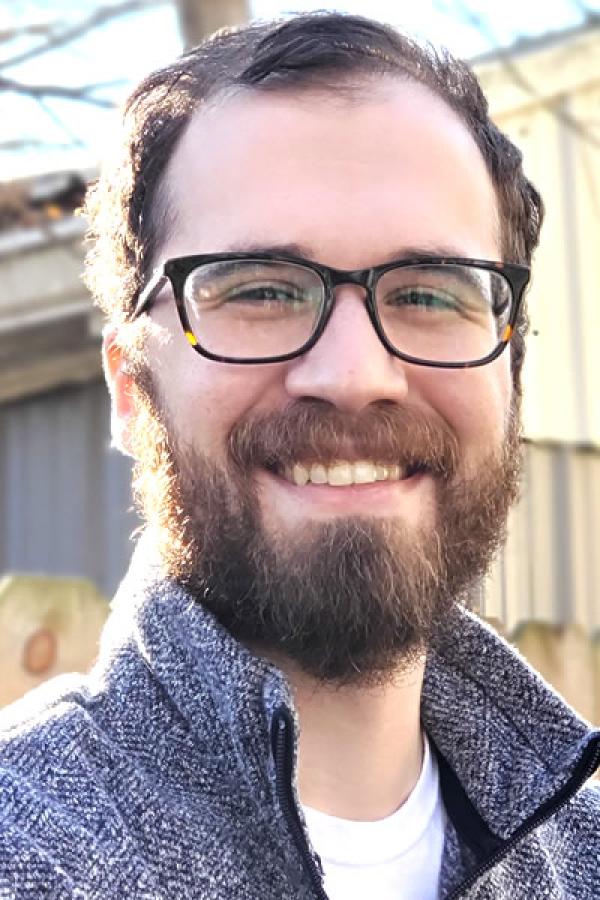 Bio
Connor Yeck's poetry has appeared in Best New Poets, Passages North, Prairie Schooner, Ninth Letter, the Journal, Willow Springs, Nashville Review, and Gettysburg Review. He earned a BA in history and English from Michigan State University, and his MFA from Western Michigan University. The recipient of prizes from Indiana Review, Crab Orchard Review, Sonora Review, and the Tennessee Williams/New Orleans Literary Festival, he currently lives in Cincinnati, and is an associate editor at the Cincinnati Review.
Research has always guided my writing. The uncovering of stories that seem almost unreal in their strangeness and circumstance, and the ways a creative tradition such as poetry might reveal new aspects of the truth. Though endlessly generative, research can also be instilled with a certain sense of distance, especially if one is interested in subjects that come alive through artifact, archive, and historical record.
When I received the call from Amy Stolls informing me of being chosen for a National Endowment for the Arts Fellowship, my first thought (after so much initial shock, gratitude, and joy) was the realization I'd finally have the resources to narrow the gap between myself and the topics that have driven my writing for so long.
Much of my poetry is inspired by questions of popular culture, science, technology, and most of all, America's ever-changing, shadowed connection to "the nuclear." As I imagine the destinations an NEA Fellowship might take me, many names come to mind—Los Alamos, White Sands, Hanford, Oak Ridge—but I'm ultimately most thrilled for the stories that are, for now, totally unknown to me, and those revelations I'll encounter along the way.
This fellowship is also a gift of validation and community. So often our writing is steered by an obsession we just can't shake, and after so long, we might question where it's truly headed. It's incredibly energizing to know my work was received as timely and worthy of support, and I find myself eager to take risks with a craft I love. I'm eternally thankful to be among these fellow recipients who will soon be pursuing their own fascinations with a greater belief in their art than ever before.