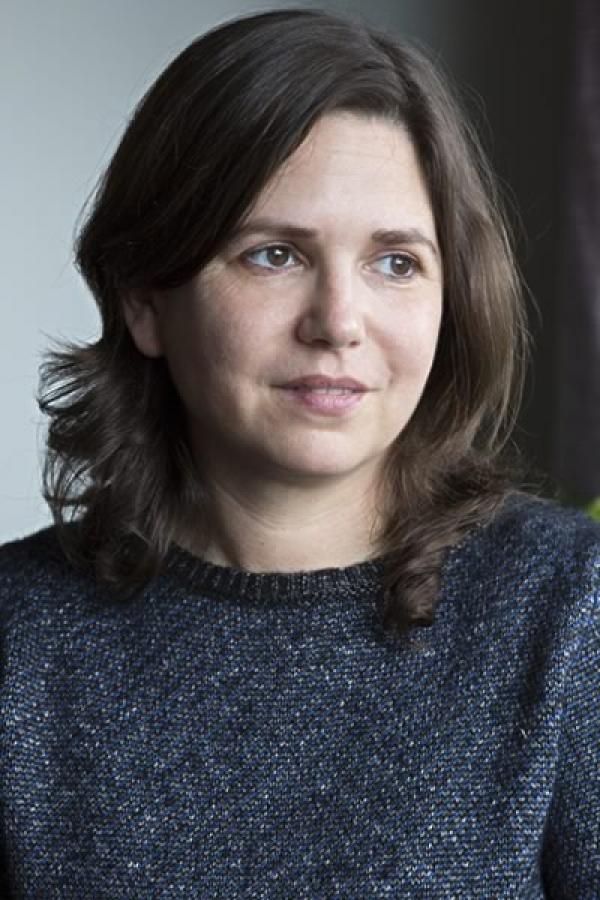 Bio
Lucy Corin is the author of two short story collections, One Hundred Apocalypses and Other Apocalypses (McSweeney's Books) and The Entire Predicament (Tin House Books) as well as a novel, Everyday Psychokillers: A History for Girls (FC2). She won an American Academy of Arts and Letters Rome Prize. She lives in San Francisco, teaches at the University of California at Davis, and is at work on a novel, The Swank Hotel.
Author's Statement
I am at work on my fourth book. This NEA was awarded on the basis of work from my third book. I can see my life in terms of my books. Until I wrote my first book, I was learning to write a book, and since then each book I have written has earned me exactly what I needed in order to write the next. My first stories earned me a job with a regular salary, my second book got me the prize that allowed me to finish the third, and it feels just like that, book by book.
I know it's not like that for everyone even when the books are good.
Also, each book has at once allowed me to understand a way of looking at the world and eradicated my ability to look at the world in the way that created the book. What's left once a book is written is different, or writing a book changes me, and that creates a way and a need to write another book. I don't know how to write the book I am working on now, but I am writing it with all my might.
It means something different, too, for this book, to be supported by my government. So much of our public life and public institutions is disappearing or under threat. I am aware of this as I work and I know I am the recipient of encouragement and support that is rare, that many, many more writers and artists deserve, not just as individuals, but as members of the vital culture of creativity in our country.
from "Godzilla Versus the Smog Monster"
Patrick is fourteen, this is earth, it's dark, it's cold out, he's American, he's white, straight, not everyone has cell phones, he's sitting on the carpet of the TV room on the third floor holding the remote in both hands in his lap. He's sitting with one leg tucked under the other on the deep shag oval rug, his back against an enormous ottoman. Other elements of the modular sofa orbit him. It's a solid, stable position. On the second floor and on the other side of the house, behind a door off the hall that overlooks the living room, his parents sleep in a high walnut bed, under a moss green comforter. A tabby cat curls into his mother's hair. Patrick has seen his mother asleep with the cat like that, practically suctioned. Against his will, it grosses him out a little.
In the video, the Smog Monster, a wad of wet-looking gray cotton with static red eyes, has not yet met Godzilla. It hardly matters that it eventually meets Godzilla because in the end all that Patrick will remember about the movie is a scene that's not actually in the movie. It's something he figured must be happening offscreen based on the girls in their gym outfits collapsing and four men playing cards, incinerated. He remembers how the toxic, billowing Smog Monster sweeps through the sky and, as it passes between the white-gray sun and the gray-gray earth,its shadow passes over millions of people whose faces are like beads. Flesh blows from the people like sand, leaving millions of skeletons coating the hills, dead faces like the pattern in a printed fabric, a city-sized,TV-sized sheet stretched flat. He 's not Jewish but he's seen old films on cable of mass Holocaust graves, and the shot he imagines could be lifted from one as a sick, low-budget solution; he pictures the Japanese filmmakers scurrying like the scientists in the movie, but with armfuls of unspooling film instead of fists of sloshing beakers. If he 'd been born just a few years later, he might not even know about film. This Holocaust landscape, the bodies making a pattern you could turn into wallpaper, is what he imagines whenever there are reports of genocide coming from the kitchen radio or one of the televisions that dot the house. But later it's all blended up with this dumb video that moved him in the night.